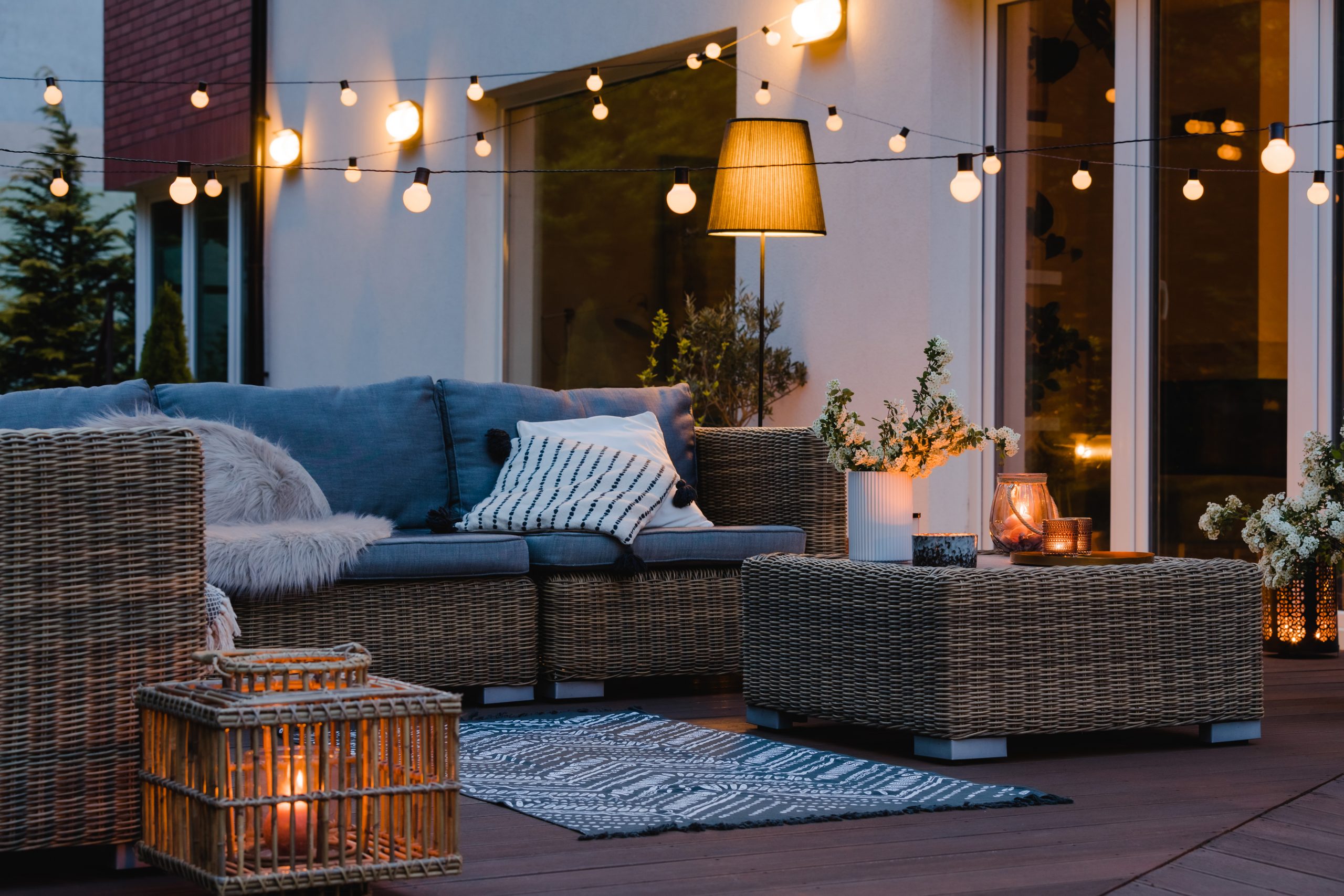 Warm weather, great company, beautiful decor – there's just something about an intricately designed outdoor living space that hits just right. Perhaps the kids have all moved out, and you've now got all this space but don't know what to do with it! If you've got an outdated outdoor area, which used to be for outdoor play or sport, you might be wondering how to level up your space moving forward. Trends come and go, but if you're after a timeless outdoor oasis, then we've got the perfect summer backyard ideas for you. From intimate gatherings, outdoor dinners, or just the good old summer relaxation spot, our oasis backyard ideas are sure to give you the right inspiration.
Hammocks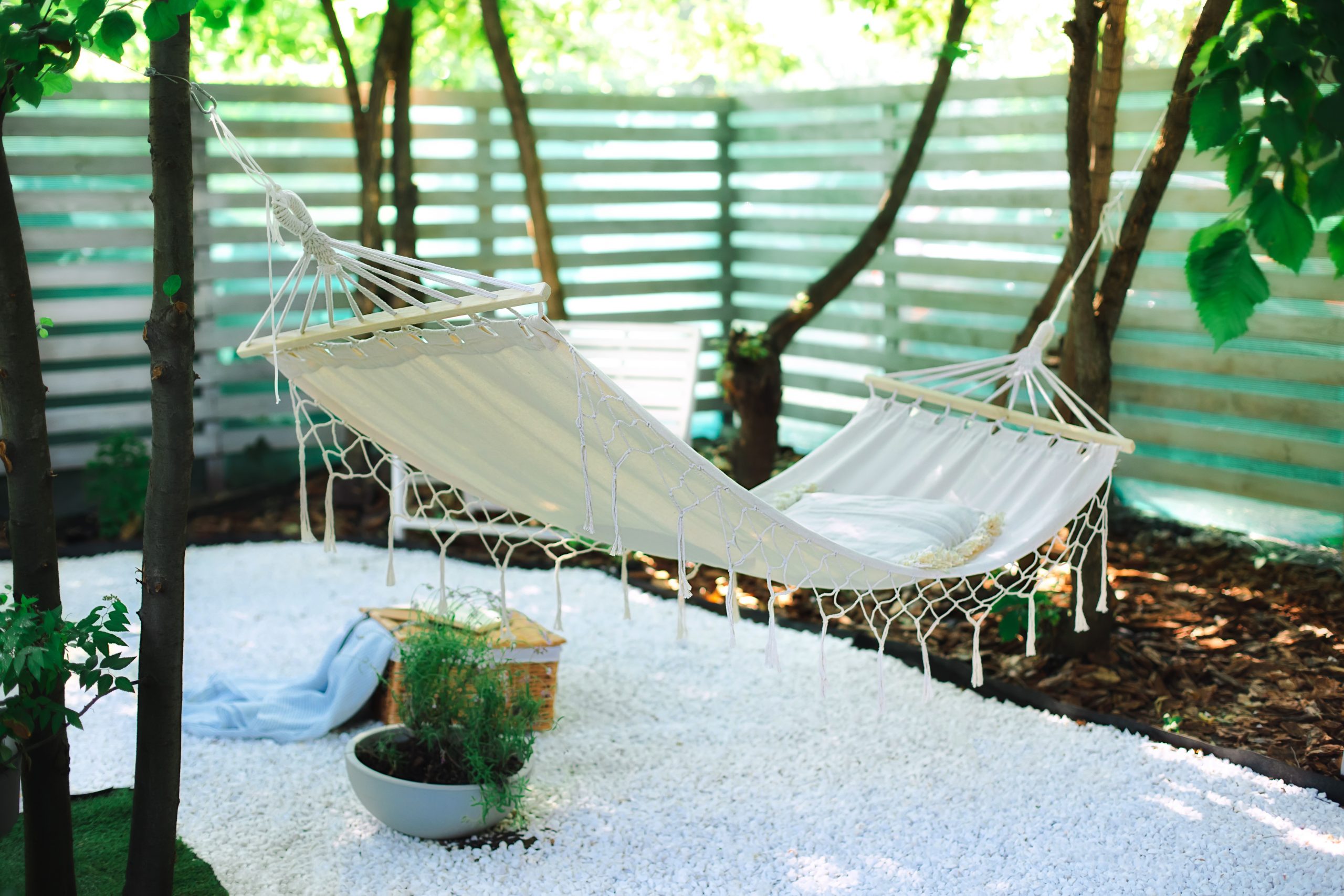 If you've got a small space, a hammock might be a good addition – it takes up minimal room and is the perfect seating option if you're wanting something breezy and relaxing so you can enjoy the fresh air. Make sure to place it under some shade so you're sun safe, and don't forget the citronella candles to keep the bugs away when it's dark.
Swing Benches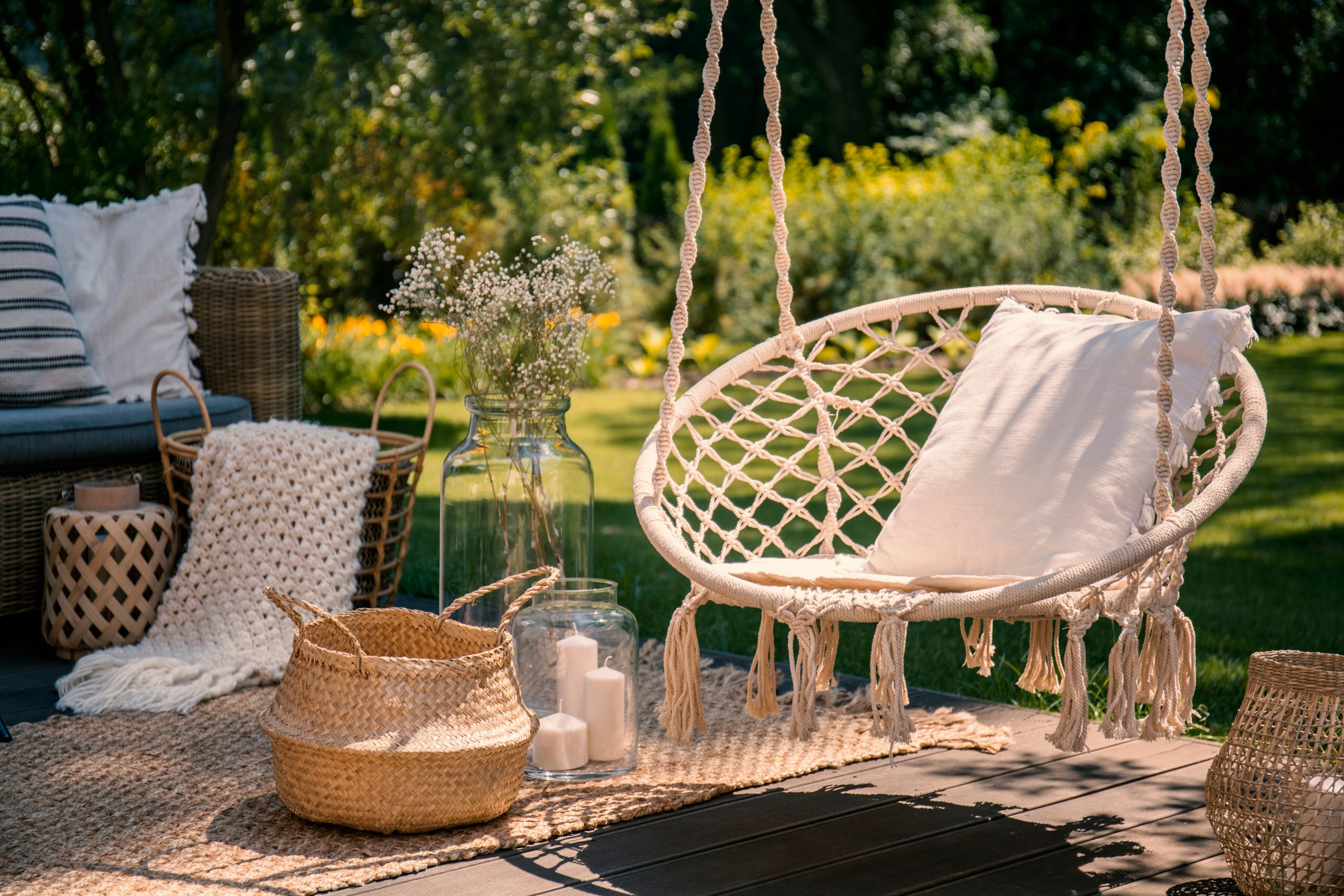 Level up the nostalgia – even if the younger ones have moved out, that doesn't mean the fun stops there. Swing benches and tree swings are a fun addition to small outdoor spaces and even bigger areas. There are some prefabricated swings available on the market, but if you're building one for yourself, make sure you take the time to ensure that not only does it looks good, but that it can hold the correct weight and is attached sturdily to a tree or even from the ceiling of a pergola. If you're wanting to hang from a tree, try to hang swings from healthy branches that are at least 20-30 cm in diameter.
Daybeds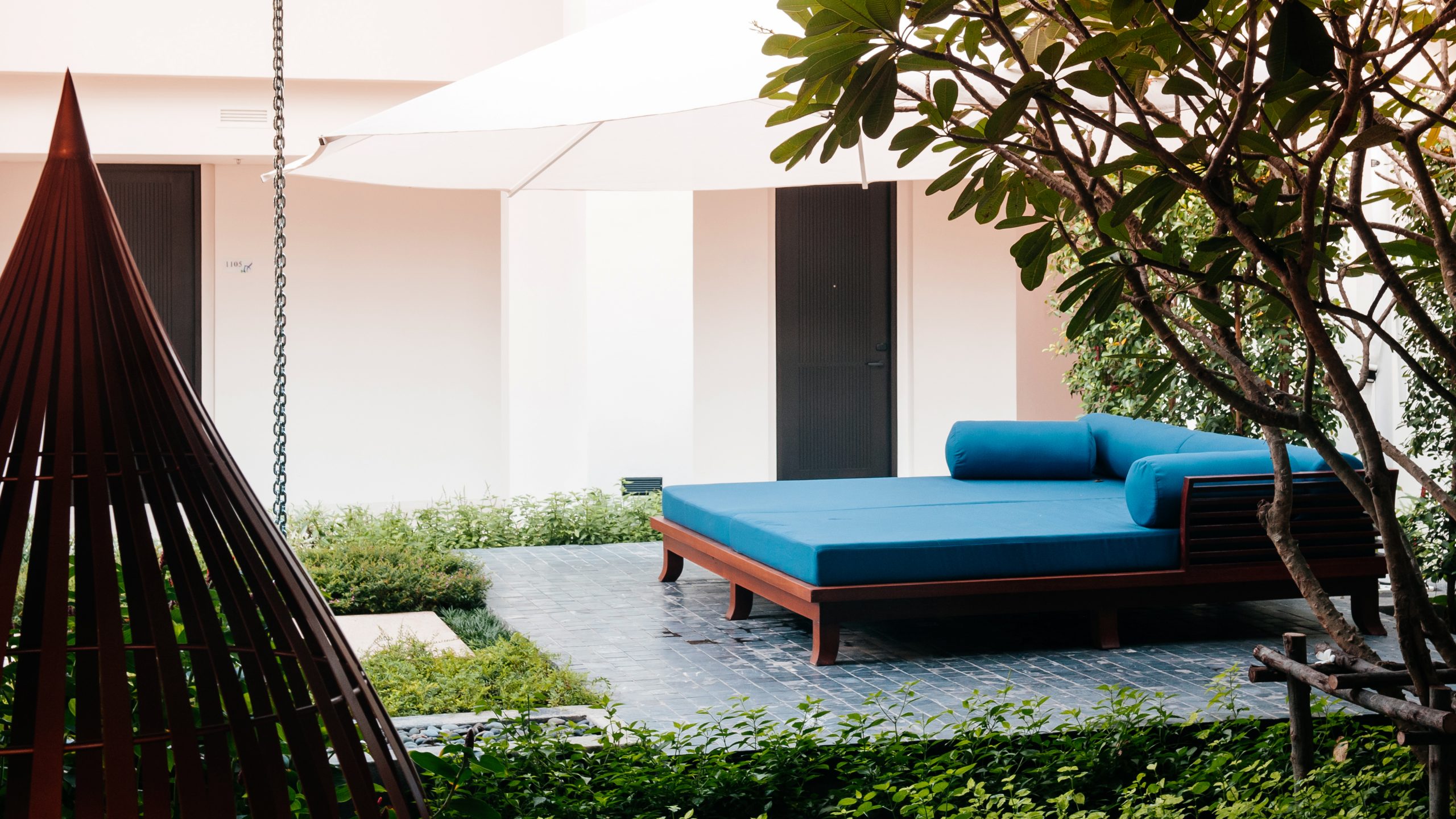 Wanting something a little bit more luxurious to add to your wooden deck or patio? Consider a daybed for your oasis backyard inspiration board! You'll love being able to take a midday snooze outdoors, and it can of course double as a lovely seating area for when you're having those intimate gatherings with friends and family. Making sure that your patio furniture is multipurpose not only helps you create a space that suits your needs perfectly, but also makes you more likely to enjoy your backyard more frequently.
Dining Area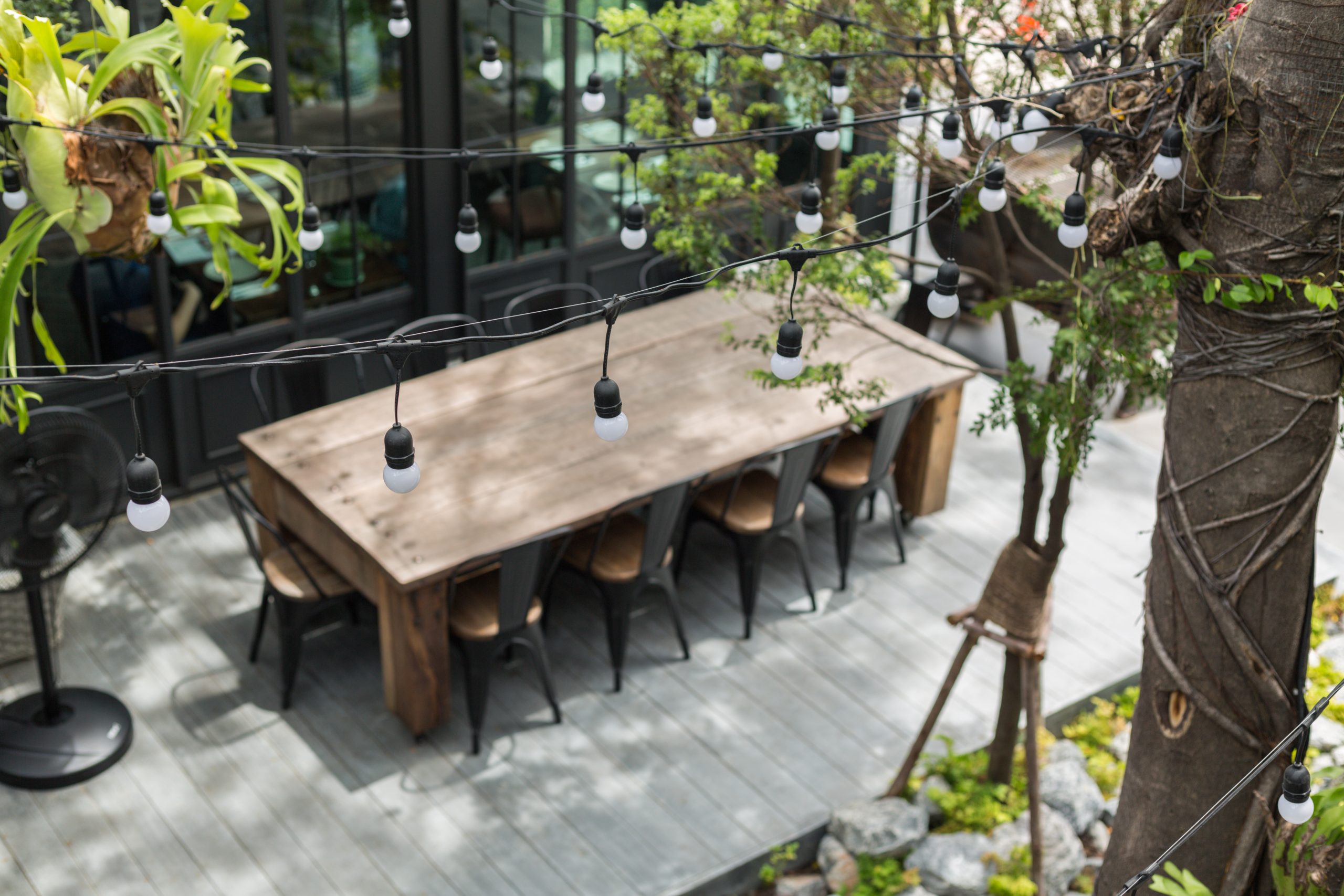 If your old backyard is in dire need of a refresh, perhaps it's time to look into revamping the patio space by grabbing updated outdoor furniture, like a new outdoor table or chairs! Warm summer nights are best enjoyed with company, and having dinner outdoors on a stunning dining table whilst still being in the privacy of your own home? Priceless!
Lounge Seating

For more oasis backyard ideas, maybe it's time to update your lounge seating. Use natural, earthy tones in furniture and outdoor rugs and easy to care for outdoor furniture cushions for an updated space that you'd love to spend hours in. For further design inspiration, think about fitting your large patio with seating and a coffee table that packs or folds away neatly, while not sacrificing style.
Plants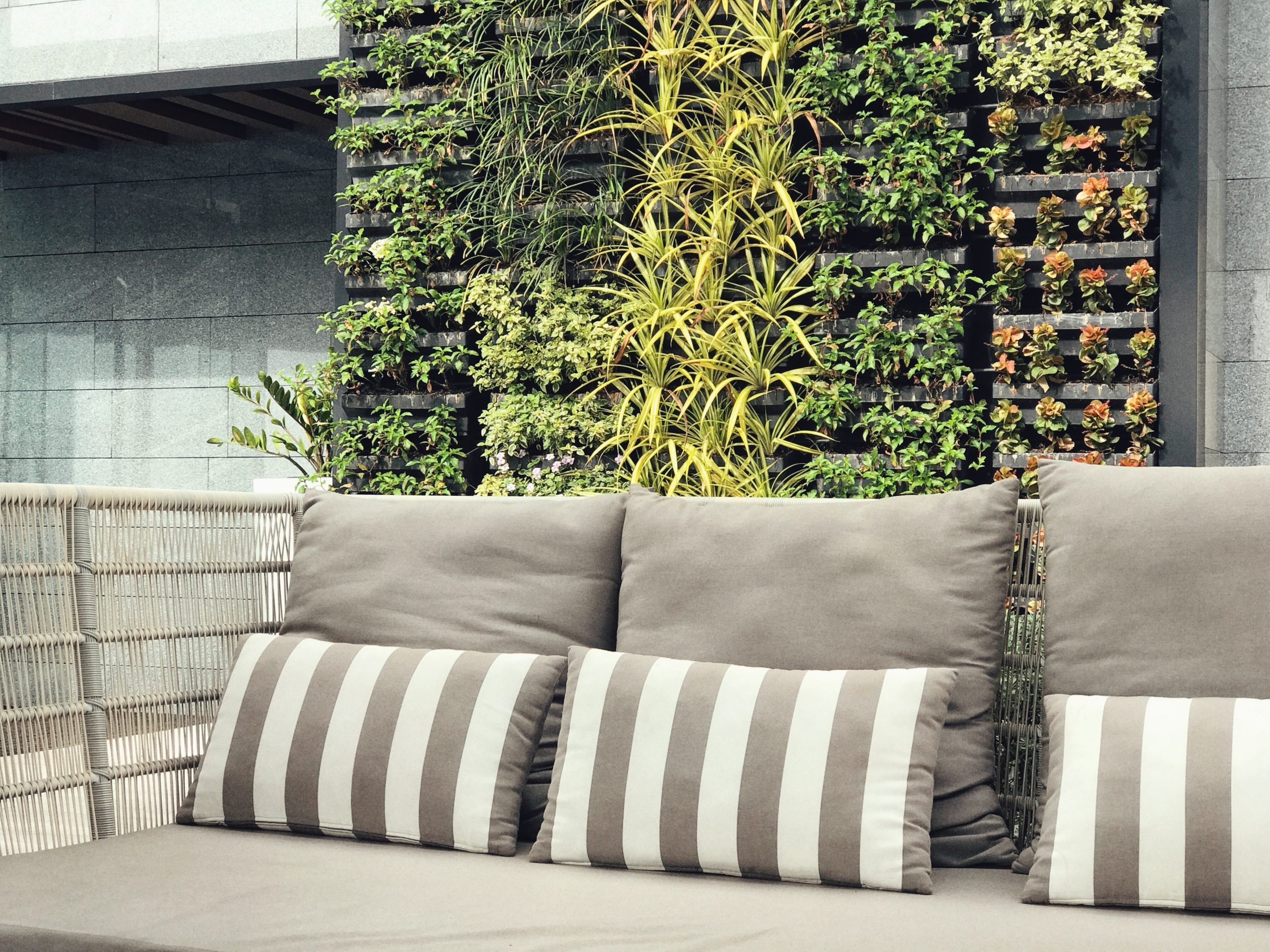 Have a green thumb? Some summer backyard ideas can elevate your space by adding some much needed greenery to your space not only exudes oasis vibes, but also adds some great health benefits, too! Whether you add a small greenhouse, a vertical garden, or some well-placed potted plants that can double as a privacy screen, adding plants to your backyard can take it from drab to fab. Just make sure to keep everything cohesive with an earthy colour scheme!
Lights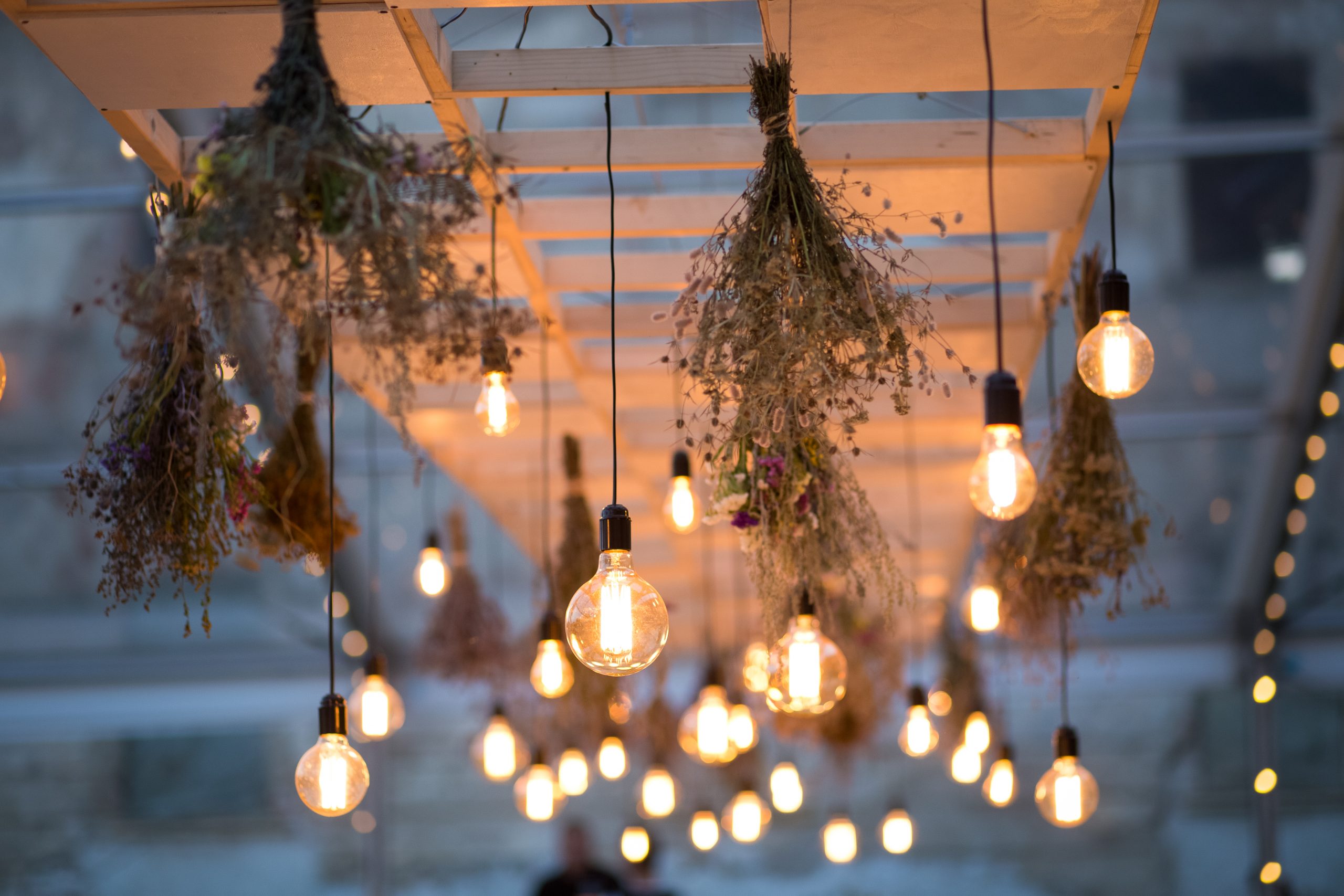 Outdoor lighting is key especially for when you want the space to be usable from sun up to sun down. Think string lights on trees for an enchanting effect, a fire pit on the stone patio, or lanterns and brick paver lights for diffused lighting that still lets you and your guests find your way – now that's genius summer backyard ideas.
Pavers/walkways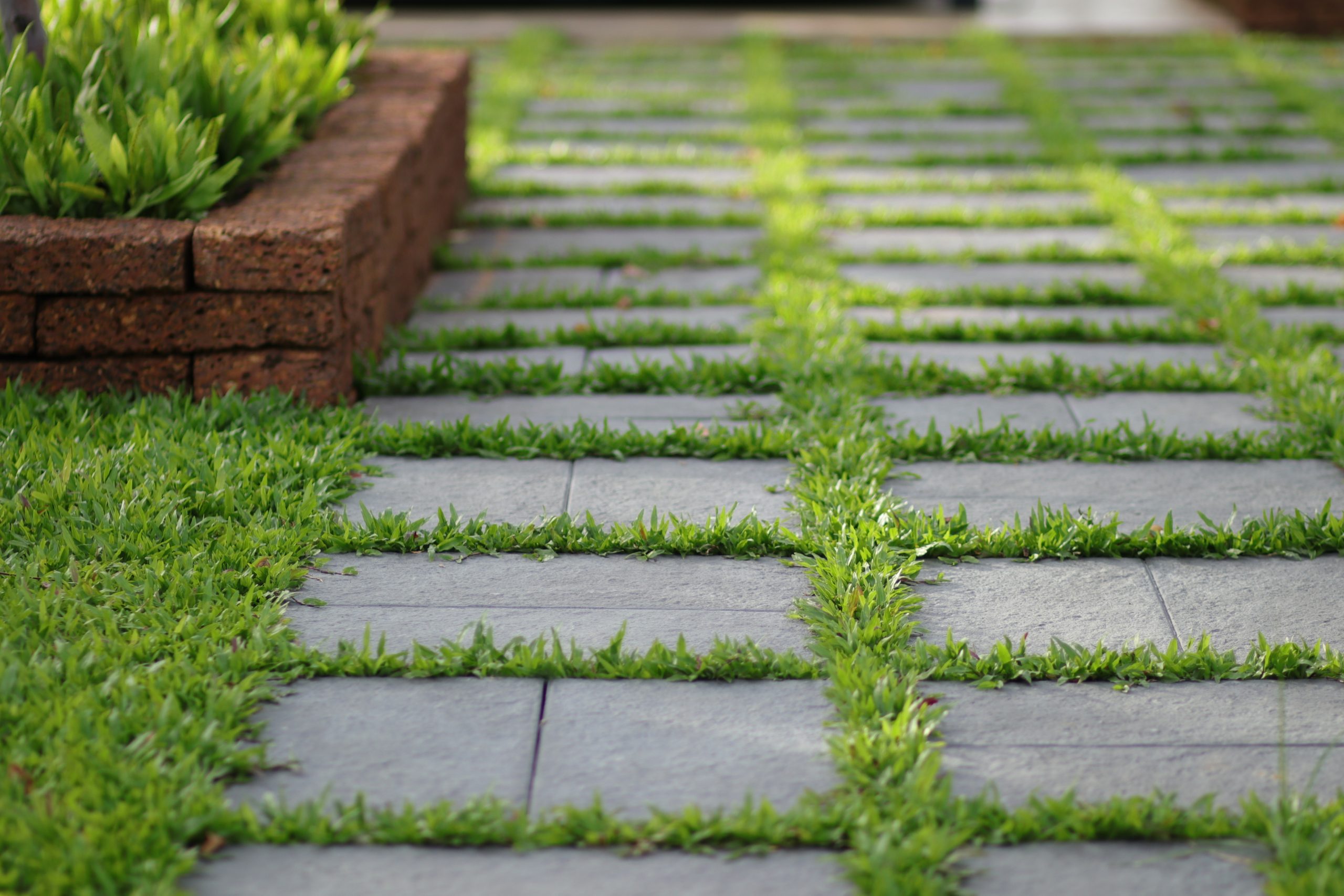 Create a beautiful walkway using concrete pavers and stones – it's definitely a great way to refresh the space especially when combined with great lighting and lush greenery.
Hanging flowers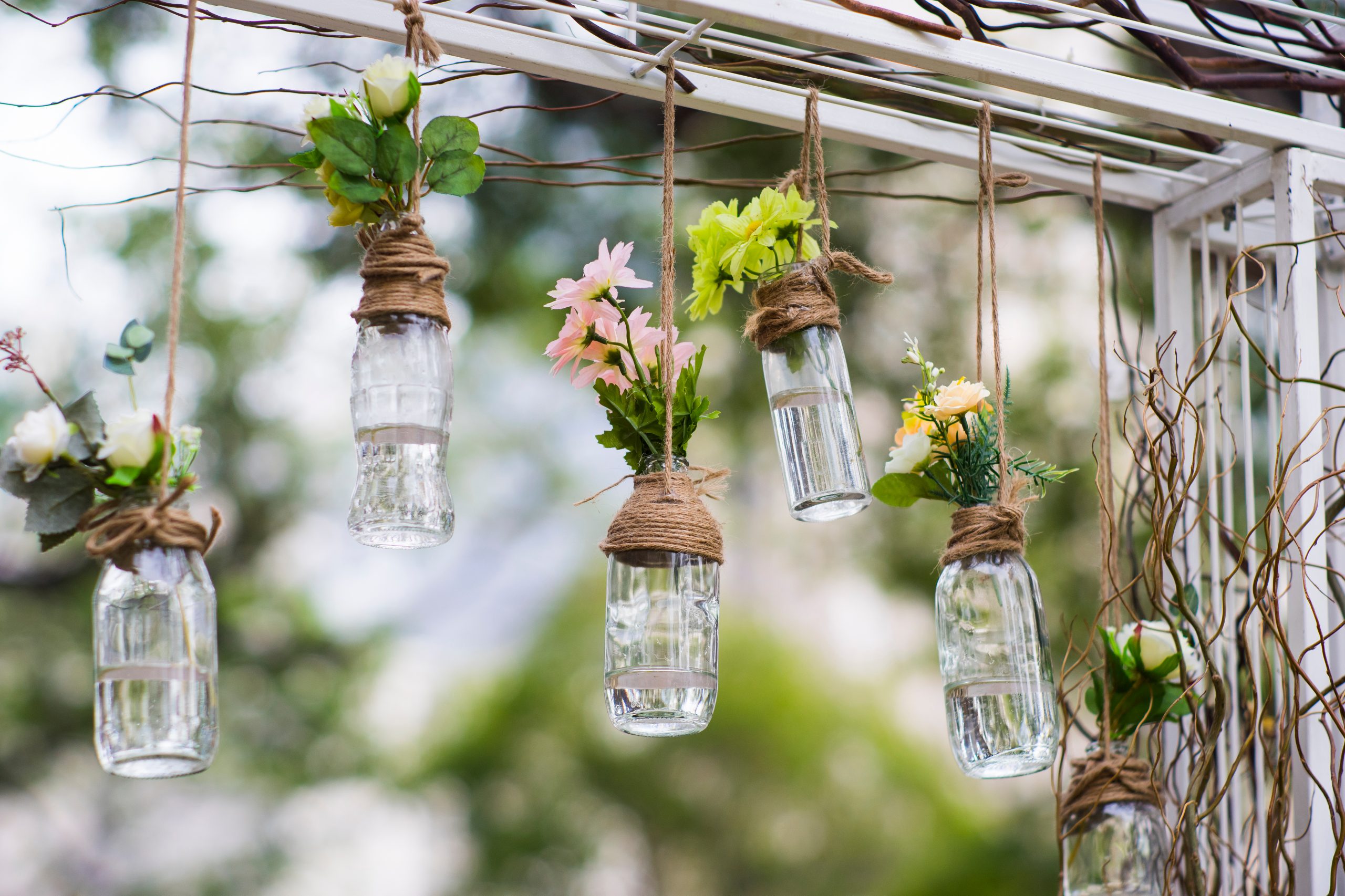 Not everything needs to take up ground space – if you're finding that you're lacking backyard space, don't forget to look up! There's a lot of things that can be hung in your backyard. Think hanging flowers, whether you're utilising hanging baskets or pots, or even a gazebo with crawling vines, to fill that vertical space with whimsical foliage. Gazebo Melbourne look particularly enchanting when combined with crawling greenery.
Outdoor Kitchen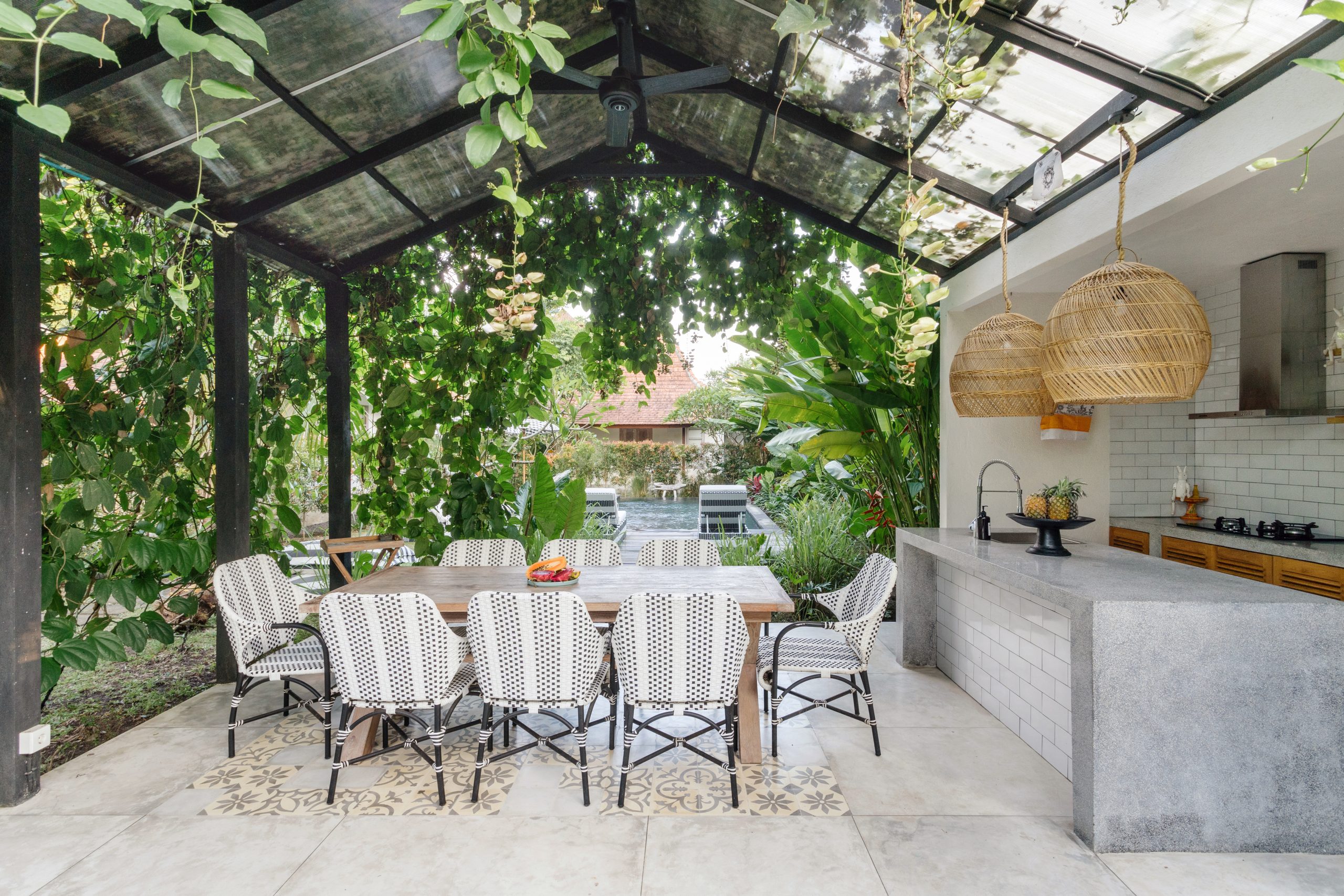 Got the space and the extra funds now that the kids aren't living at home? Make your backyard the get-together spot by investing in an outdoor kitchen. Just make sure to plan out gas, water, and electricity well – it always pays to ask the experts so your kitchen is fully functional for when you're hosting outdoor dinners and intimate gatherings.
Ponds, pools, and water features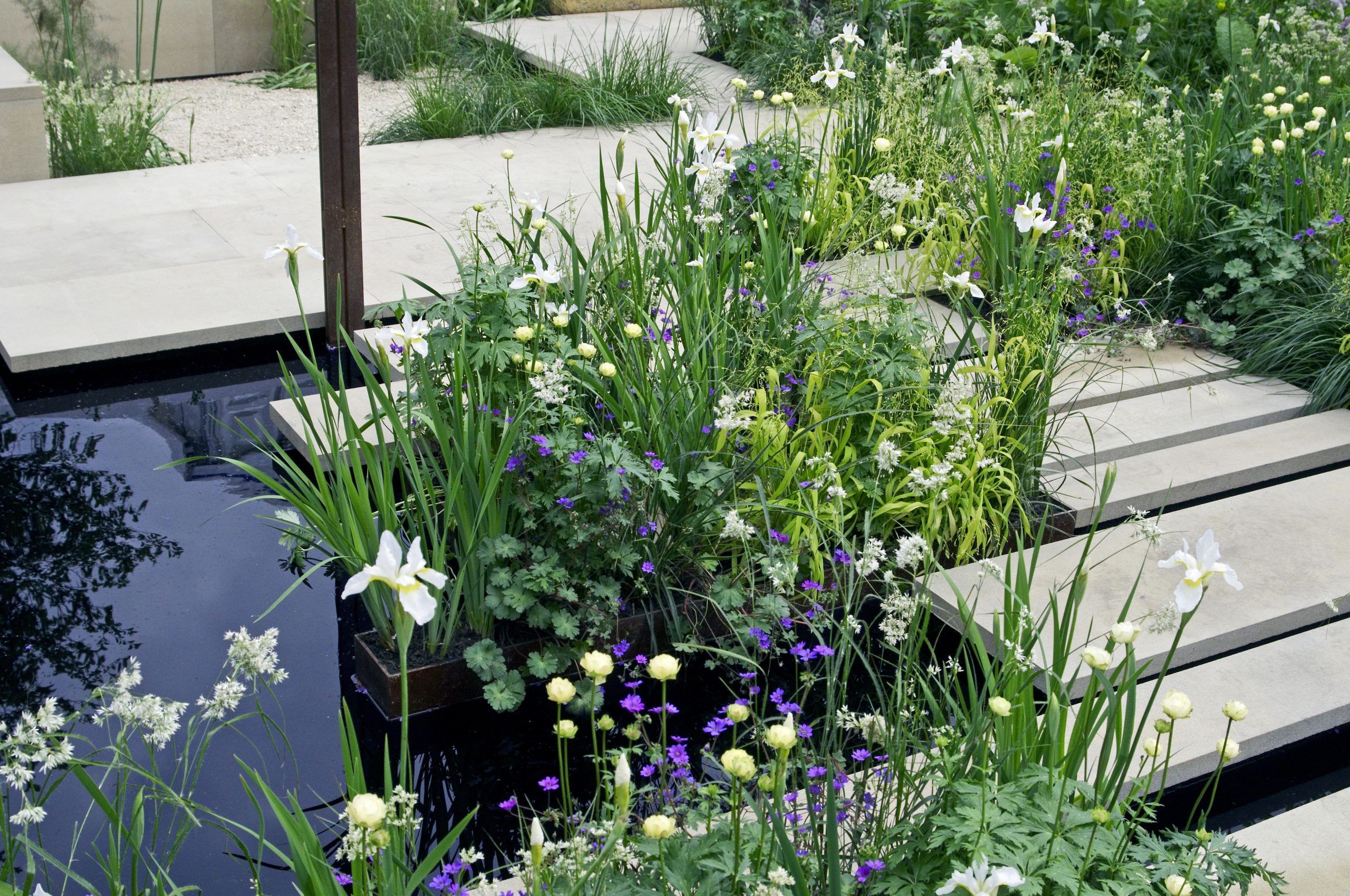 Think about adding a swimming pool, a pond, hot tub, or even a water fountain to your space. Adding water elements to your backyard adds tranquillity and serenity, shifting it from an average outdoor living space to an oasis. If you're looking at water fountains, the steady flow of water can actually make you feel like you're away on holiday, and if you're adding fish to your pond, koi are a popular choice for homeowners wanting zen vibes!
Gazebos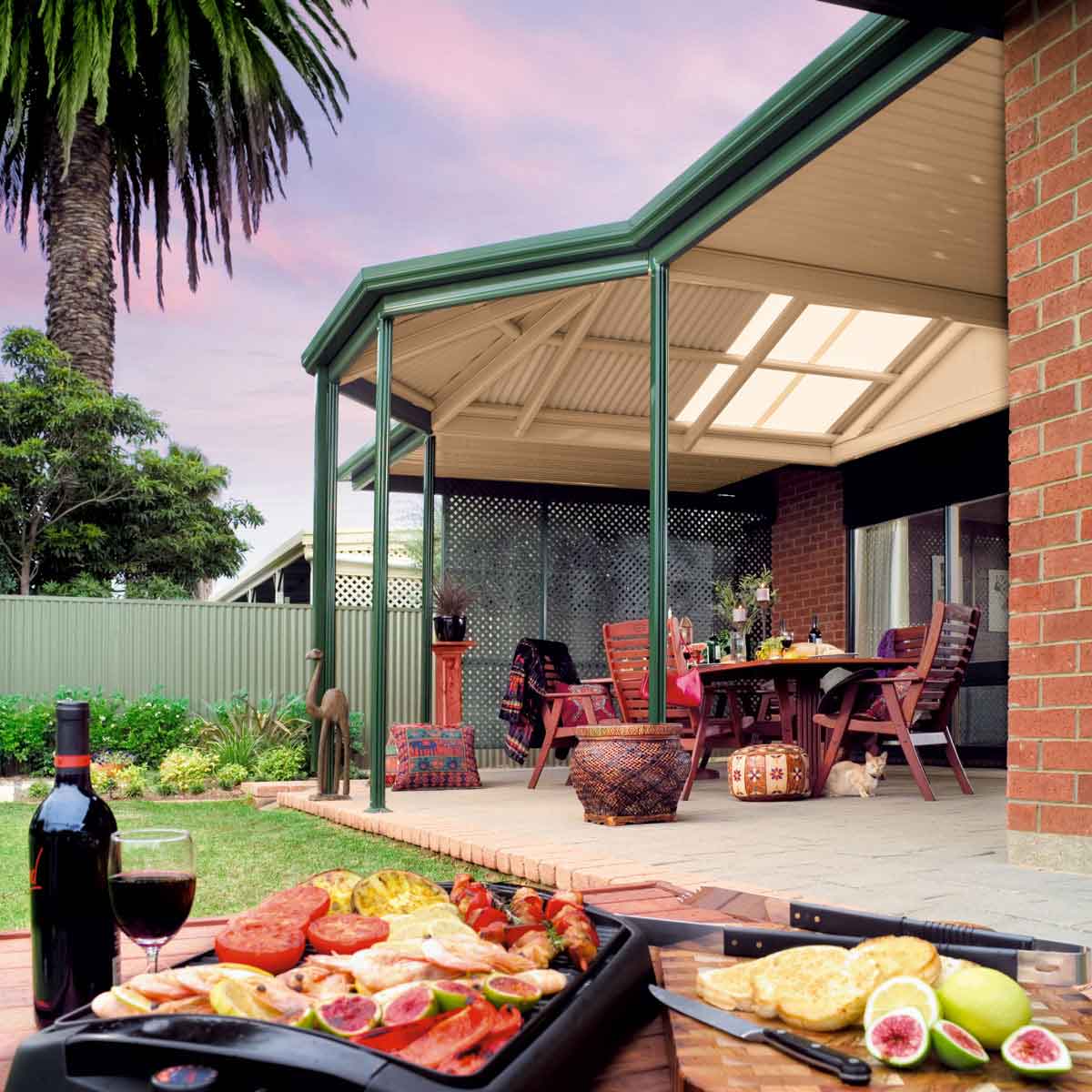 Whether you've got a big or small backyard, a gazebo is a great addition for when you're wanting to create a space that's perfect for intimate gatherings and summer relaxation. This outdoor living solution provides partial shade over a seating area or dining table, and is sure to impress guests with its aesthetic addition to your backyard design. After all, gazebos are versatile – whether you're after a space for a quiet reading nook, a dining area, or anything in between, a gazebo can be multipurpose depending on your needs. It provides shade for the sunny days and shelter for the rainy days, and even adds value to the home. We've found that recent trends in home design have indicated that having outdoor living solutions such as gazebos have added a higher value, as homebuyers are keen for outdoor spaces that can be used for entertaining and relaxing.
Whether you're still stuck on how to create the backyard oasis of your dreams, or you've got a solid idea of your backyard makeover needs, our team at Outdoor Impressions can help you create the perfect oasis-inspired backyard. As the local favourite gazebo Melbourne installers, we've got the right experience and tools to bring your outdoor space to life. Call +61 3 9728 5377 or visit 1/158 Canterbury Rd, Bayswater North VIC 3153, Australia to start changing up your outdoor space today!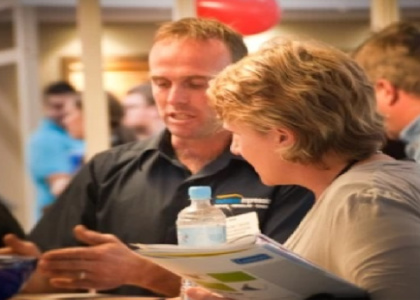 Professional Contractor, Director, Outdoor Impressions
Anthony Davis is a professional contractor and Director of Outdoor Impressions, the leading authorized Stratco dealer in Melbourne. With extensive knowledge in outdoor design and construction, Anthony and his team deliver design-focused, functional home solutions. With over 50 years of combined experience, Outdoor Impressions provides tailored, lifetime-engineered products for your outdoor living area.