Summer is coming: think high temperatures, sunny skies, and long days. Now is the best time to start prepping your home so you can start your summer off on the right foot! Whether you're exploring the idea of creating a new outdoor space complete with a swimming pool, or if you've already got an existing pool in your backyard that needs a bit of a design refresh, we've got the best ideas to help you make a splash this summer. Think garden renovations, unique swimming pool pergola designs, and nifty tips and tricks to take your outdoor space to the next level.
Why a poolside pergola is the perfect way to elevate your space
Let's be real – there's nothing that compares to resting by the water, especially when it's real warm out. Whether you're wanting to sunbathe, or just take a break from doing laps in the pool in the shade, poolside pergolas Melbourne are the perfect way to ride out the midday heat and chill out.
Of course, an umbrella over a lounge chair can be a nifty solution when you're wanting temporary shade just for yourself, but if you're after an outdoor structure that not only provides enough shade for you and your friends, but can also be repurposed as a focal point and a hosting space, a pergola can be the perfect place for that summer session!
Whether you're looking at adding a simple structure or something grander for your swimming pool area such as a pool house or even some fancy gazebo ideas, it's important to try and create a cohesive look by coordinating your pergolas with your home's existing facade and outdoor space design. Below we list some ideas, from small backyards and small pools to backyard spaces that you'd love to invite your friends and family over for.
9 Swimming Pool Pergola Designs
Pergolas are the perfect addition to your backyard pool especially when you're looking for a good focal point as a permanent outdoor living space solution. It's easy to add a pergola to your existing pool, and even extend it beyond pool spaces to create a shaded outdoor living area that not only adds extra shade, but can even fit spaces like an outdoor bar or a pool deck for entertaining. You can always add crawling ivy or lush greenery to further incorporate your new outdoor space with your landscape design.
Coastal Cool
A pergola designed with the Hamptons aesthetic can be a great pool pergola option especially if you're really into the laidback style. Think white and natural hues for your pergola, and perhaps even add a fan to the space to really amp up the cool factor.
Breezy and Effortless
Add some extra shade to your metal and wood pergola by draping sheer white fabric on top for a more elegant look. This lets you adjust the shade as you need – adding more when the sun gets too hot, and less as the sun dips below the horizon, lending a light and airy look that's just perfect for pool pergolas.
Natural Appeal
pergola-designs-parent">
After a more down-to-earth look? Use earthy hues for your pergola, and use natural materials for your outdoor furniture, too. Creating a lounge area with materials such as rattan or wood, and even utilising earth-toned planters and leafy greens can really take it to the next level. It oozes tropical vibes, and you'll feel like you've gone on vacation without even leaving your front door!
Pool Shade

Do you find you're not a fan of using your pool during midday, when the sun gets too hot? If you're conscious about sun safety, you might want to consider extending your pergola over part of, or even most of, your pool to add some much needed shaded area while you enjoy your pool. Your skin will thank you!
Culinary Delight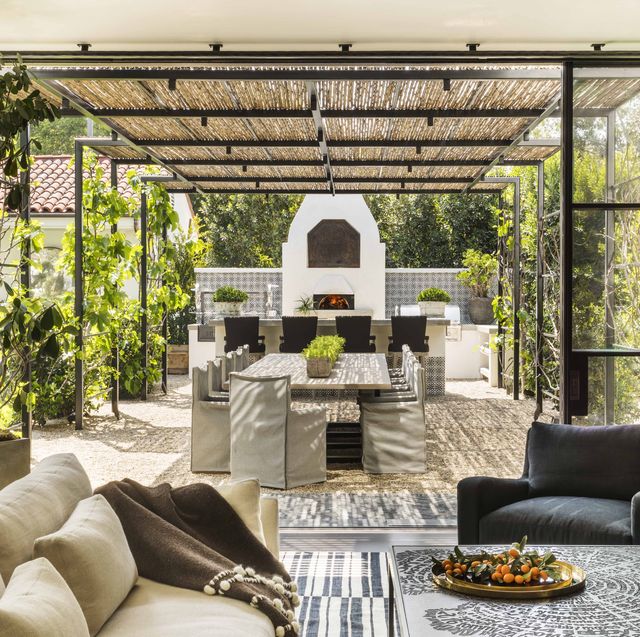 Create a dining area you'll love entertaining in right next to the pool. Think warm summer nights with friends enjoying each other's company, under the pergola – and taking a cheeky dip in the water as the night goes on! Use muted earth tones to create a cohesive look between the outdoor furniture in the lounge space and the outdoor kitchen – from beige chair covers, light toned dining tables, and sand coloured couches.
Modern Pergola

Never underestimate the effect of a simple yet well-built pergola! A simple silhouette is versatile, and easy to add into existing contemporary architecture and other outdoor elements that already exist in your backyard, whether that's landscaping, a hot tub, or a patio area.
Curtains for Privacy

Whether you've got a big or small pool, adding some curtains or shades for privacy to your pergola can be a great idea to keep away prying eyes when you're just trying to make the most of your space. Curtains billowing in the wind can also add to that chill feeling on those warm summer afternoons!
Pergola shade blades for a unique shade
Pergola roofing provides multiple options for shade – that's what pergola shade blades are. This roofing style helps create natural filtered light, attaching to your pergola as an angled, fixed blade arrangement. This lets the light in, and the breeze too – while keeping most of the sun's harsh rays off of you. Shade blades can also be installed as a side screen if you're after a more permanent privacy solution for your pergola, too.
Ready to enhance your outdoor space with stunning swimming pool pergolas in Melbourne? Contact Outdoor Impressions at +61 3 9728 5377 or visit our address at 1/158 Canterbury Rd, Bayswater North VIC 3153, Australia. Let us help you naturally create a beautiful and long-lasting outdoor oasis that will leave a lasting impression for years to come. Sweet dreams and happy swimming!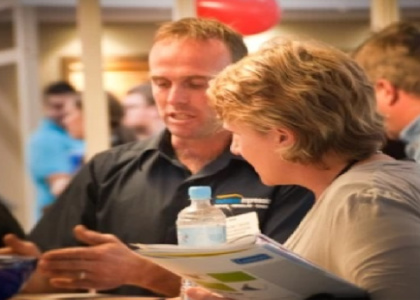 Professional Contractor, Director, Outdoor Impressions
Anthony Davis is a professional contractor and Director of Outdoor Impressions, the leading authorized Stratco dealer in Melbourne. With extensive knowledge in outdoor design and construction, Anthony and his team deliver design-focused, functional home solutions. With over 50 years of combined experience, Outdoor Impressions provides tailored, lifetime-engineered products for your outdoor living area.