Taking its place in the interesting names of different outdoor structures, a gazebo is known as a freestanding roofed structure typically found in backyards and parks. Although some people get confused between a gazebo and a pergola, the difference between the two can be found in the purpose that the roof serves. While pergolas allow a certain amount of sunlight to come through the roof, a gazebo offers a fully covered roof protecting you from all the elements.
Our team at Outdoor Impressions is here to run through how to choose a design for your gazebo by outlining some of the interesting elements to be aware of if you're considering adding one into your outdoor space.
What are the things you should consider when choosing a design?
Installing a new gazebo in your backyard should be done only after you've carefully planned out your design and how it will fit in with your overall design preferences and spatial requirements.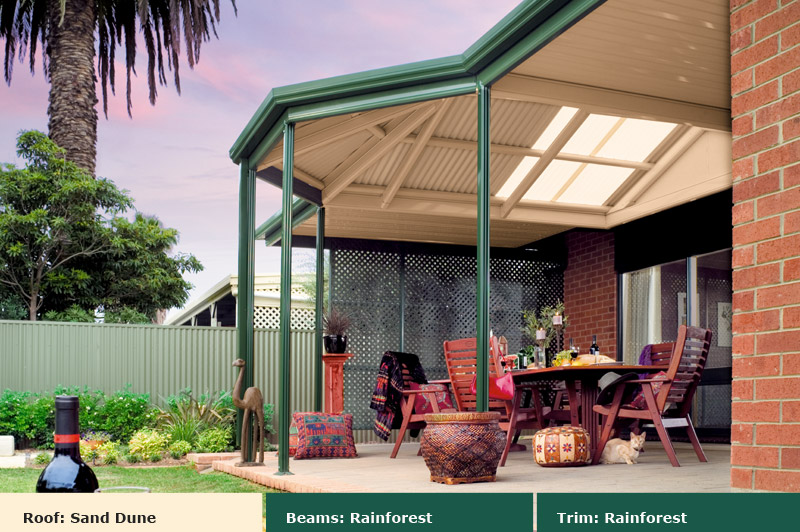 Here are some of the design considerations to keep in mind to make sure you're transforming your space in sync with all other elements of your home:
Available size of outdoor space
Make sure your design measurements are appropriate for your space as you want to make the most of the area without having the gazebo unnecessarily dominating your yard. You'll also have council structure height restrictions to consider, which is something that the experienced specialists at Outdoor Impressions can help you to navigate, and design the most appropriate sized structure for your space.
Incredible colour choices
The great thing about going for a Stratco Outback® Gazebo is that you'll have a nice range of amazing colours to choose from. This will give you the creative freedom to match the current aesthetic of your home or add in an interesting contrasting feature.
Making sure to use durable materials for your gazebo will help you to get a longer life out of them and ensure that you are well protected from the elements in Melbourne. The high quality and durable materials of the Stratco Outback® range gives you the confidence that your gazebo will hold up against the weather and not develop some of the common problems that wooden structures encounter, such as rotting or warping.
Who is a gazebo best for?
The variety of gazebo designs means that anyone can find the ultimate one to suit their needs and budget constraints. No matter if you'd like to use it for more of an extension of the garden and hang some plants from the ceiling, or as a beautiful protected area for those summer dinner parties, gazebos are perfect for all types of purposes.
You should also think of installing a gazebo as a long term investment, as the money you put into it now will pay off in dividends to the overall value of your home. Many buyers believe that an outdoor entertainment or living space is key to the aesthetic of a home, which is why a gazebo can add some incredible value to your home as it's a special feature that's instantly recognisable.
Other outdoor structures
Gazebos are just one such example of an incredible outdoor structure that could transform your backyard into a welcoming space for entertainment and relaxation. Another option you may want to consider is building a patios melbourne or a pergola.
Your choice in an outdoor structure, whether it be a gazebo, patio, or pergola, will come down to space you have available and what design works best for you. If you're unsure about which one to pursue, feel free to get in touch with our team at Outdoor Impressions.
Gazebo Installation in Melbourne
If you think you'd like to install a gazebo in your backyard, get in contact with our outdoor structure specialists. We will help talk you through the gazebo installers. These are all designed to help match the architecture and design aesthetic of your home, giving you a valuable dimension to your outdoor space.
If you're looking for gazebos in Melbourne, call Outdoor Impressions at +61 3 9728 5377 or visit 1/158 Canterbury Rd, Bayswater North VIC 3153, Australia.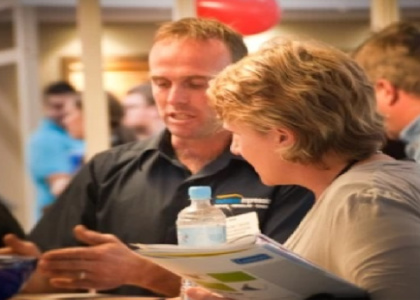 Professional Contractor, Director, Outdoor Impressions
Anthony Davis is a professional contractor and Director of Outdoor Impressions, the leading authorized Stratco dealer in Melbourne. With extensive knowledge in outdoor design and construction, Anthony and his team deliver design-focused, functional home solutions. With over 50 years of combined experience, Outdoor Impressions provides tailored, lifetime-engineered products for your outdoor living area.