Those living in Melbourne know that this beautiful city tends to have fickle weather. This means that in order to ensure you get to maximise the great weather when it arrives, investing in covered outdoor areas can go a long way!
Home owners are veering more and more towards creating outdoor living spaces, and for good reason: making the most of your property's space by installing functional and stylish outdoor living solutions can go a long way in ensuring that you can enjoy the great outdoors in your own time, and within the privacy of your own property, all year round.
One such practical yet classically stylish outdoor space is the verandah.
But what is a verandah, and why should you think about adding a verandah to your property?
THE VERANDAH
Verandahs have historically been the roofed extensions of the home, extending over the front porch to provide cover and shade. Built level on the ground floor, it's an ideal welcoming area prior to the entryway of the home, as seen on older properties that have gotten a new lease on their exterior design.
These multipurpose spaces are perfect for relaxing at home while still lending the benefits of spending time outside. In both city and regional areas, Australian homes with a new verandah have been found to keep the home cooler during the summer months, as well as elevating the home's appearance all year round. Its popularity in terrace houses, inner city suburbs, and country living is unmistakable, because the verandah's excellent cooling properties lowers the home's air conditioning costs, while also creating a striking traditional Australian verandah design. This lends both a practical and stylish function to this outdoor living space.
As with most home improvement projects, verandah construction is a sustainable option that can not only ensure an additional living space, but it also increases your home's property value, with potential homebuyers prioritising the addition of functional outdoor living spaces to the properties they're wanting to purchase.
THE DIFFERENT TYPES OF VERANDAHS
Flat Verandah
One of the most versatile verandah designs out there, the flat roof verandah, is easy to match with your existing home design and easy to customise with your specific needs and requirements for your outdoor room.
Curved or Bullnose Verandah
Strikingly elegant while still offering shelter from the sun, it's a great focal point to have a curved roof, or bullnose roofing verandah, adding considerable value and aesthetic to your existing design.
Gabled Verandahs
One of the unique yet modern verandah styles is the gabled roof, with a versatility that also adds the ability to ensure that your outdoor living area can be free of posts.
VERANDAHS VS PERGOLAS VS GAZEBOS
| | Verandah | Pergola | Gazebo |
| --- | --- | --- | --- |
| Purpose | Open-air, multifunctional extension for the home. Used as a traditional cover for outdoor spaces. | Placed in gardens and green spaces. | Stand-alone structure, often a focal point of a garden due to its decorative characteristics. |
| Design | Roofed extensions connected to the home, providing cover and shade by attaching to the outside of the building, and oftentimes enclosed by a railing. | Freestanding buildings with roofing that offers slat protection from direct sunlight. | Roof provides full coverage from the sun, with a typical dome shaped construction. Typically in the form of an octagon. |
| Advantages | Keeps the home cool, great for welcoming guests, adds to functional living space and additional gardening area. | Perfect for garden spaces or living areas decorated with climbing plants and various flora. Can be used as a carport, outdoor kitchen, or a roofed area for entertaining guests. | Usually for a small space, and would be perfect as a focal point for a garden. |
| Disadvantages | Care must be taken to choose the best materials that are weather-resistant, especially in areas with fickle climate. Consider installing Stratco verandahs, which not only boast a Colorbond verandah roof and high tensile steel, but have also been tried and tested in a wide range of climates. | May require decking to be installed prior to pergola installation. | Due to its size, it would not be as easy to repurpose as an entertaining space if required. |
INTERESTED IN INSTALLING A VERANDAH?
If you're wanting to create a beautiful outdoor space for your home, there's no better team to call than the experts in outdoor spaces at Outdoor Impressions. Our friendly and experienced team will take care of the nitty gritty, like acquiring building permits for your building regulations, and bring your verandah ideas to life.
If you're looking for verandah builders, call Outdoor Impressions at +61 3 9728 5377 or visit 1/158 Canterbury Rd, Bayswater North VIC 3153, Australia.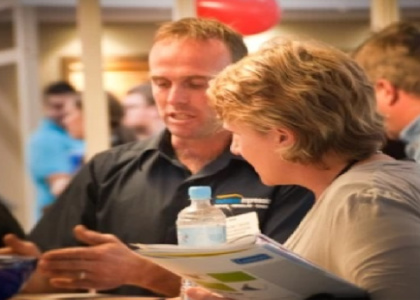 Professional Contractor, Director, Outdoor Impressions
Anthony Davis is a professional contractor and Director of Outdoor Impressions, the leading authorized Stratco dealer in Melbourne. With extensive knowledge in outdoor design and construction, Anthony and his team deliver design-focused, functional home solutions. With over 50 years of combined experience, Outdoor Impressions provides tailored, lifetime-engineered products for your outdoor living area.