STRATCO SUNROOF MELBOURNE
Take control of the weather with the innovative Stratco Outback® Sunroof Patio. Open and close the electronically controlled louvres to your desired position. Let the sunlight in when the weather is fine. Provide protection when the clouds set in.
Add value to your home and extend your home's outdoor recreation and relaxation area with your own custom Stratco Sunroof patio in Melbourne. With over 50 years of experience in the roofing industry, Outdoor Impressions has all the knowledge and expertise needed to give you the confidence you are investing in only the best. For over 15 years, we have provided hundreds of homeowners with high quality, lifetime engineered products designed for outdoor living.
patio-sunroof.jpg">
patio-sunroof.jpg">
patio.jpg">
patio.jpg">

patio.jpg">
Stratco SUNROOF Patios
A sunroof patio can make your home bigger, brighter, and ready for outdoor entertaining in any season. It's a perfect, cost-efficient way to increase your home's usable space. Enjoy outdoor living with a wide range of attractive, high-quality patios with a huge range of styles and options. Stratco guarantees the best of outdoor living by offering the right Stratco Verandah, Patio, or Carport to make sure you can enjoy your outdoor space throughout the year. Stratco is the market leader in quality and style, with design flexibility and durability that comes with a 25-year structural warranty (conditions apply). If you have yours installed by an Authorised Dealer such as Outdoor Impressions, you are also covered by a one-year installation warranty.
Automated Intelligence
Rain is detected by a rain sensor that automatically closes the louvers. When the louvres are in the closed position, they form an interlocking profile that provides protection from the weather.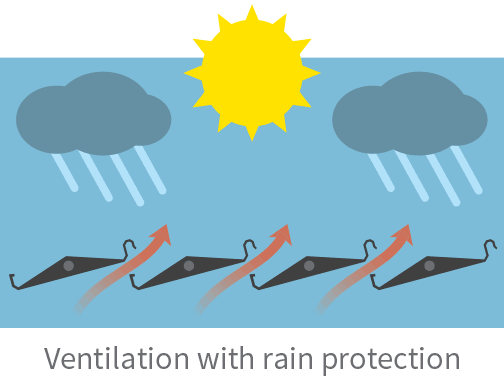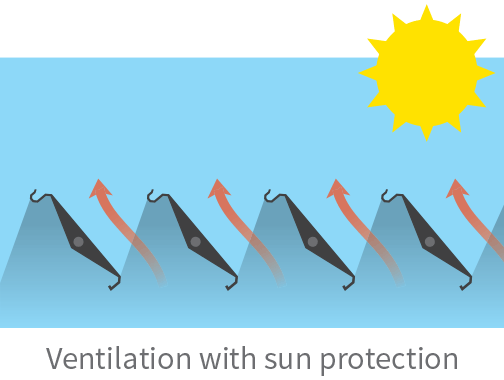 Customised For You
Customise your Stratco Verandah & Patio to suit your home and your needs. The impressive range of products comes in a broad range of styles, colours, and roof shapes to perfectly suit your home's aesthetic and your personal needs.
With over 15 years of experience in installing Stratco products, Outdoor Impressions knows exactly how to make any Stratco product suit your home perfectly.
Choose from Stratco's range of Verandahs and Patios by viewing our catalogue or speaking with one of our experts today. You can schedule a free measurement and we can discuss the best outdoor solution for your specific needs. After that, you get a free, no-obligation quote! Each custom, bespoke patio will be designed with your specific home and needs in mind so you don't have to worry about it being like anything else.
Need more help in choosing the right style or colour? Our staff has all the knowledge and expertise needed to help you build your custom Stratco patio in Melbourne.
Built With Only The Best
When you talk about market-leading quality and style, you mean Stratco. Outdoor Impressions, as an authorised Stratco installer with over twenty years of combined experience with their products, can testify to the quality of this proudly Australian brand.
For you, our dear customers, this means we have all the skills and experience needed to provide lasting outdoor area solutions. With its quality and style, built just for you with the best, you also receive confidence and peace of mind. Stratco has earned a well-deserved reputation for quality and durability in its over 70 years in the industry.
Their products are intelligently engineered, attractive, and weather resistant. You're not just improving the look of your home or quality of lifestyle, your property value will benefit greatly as well.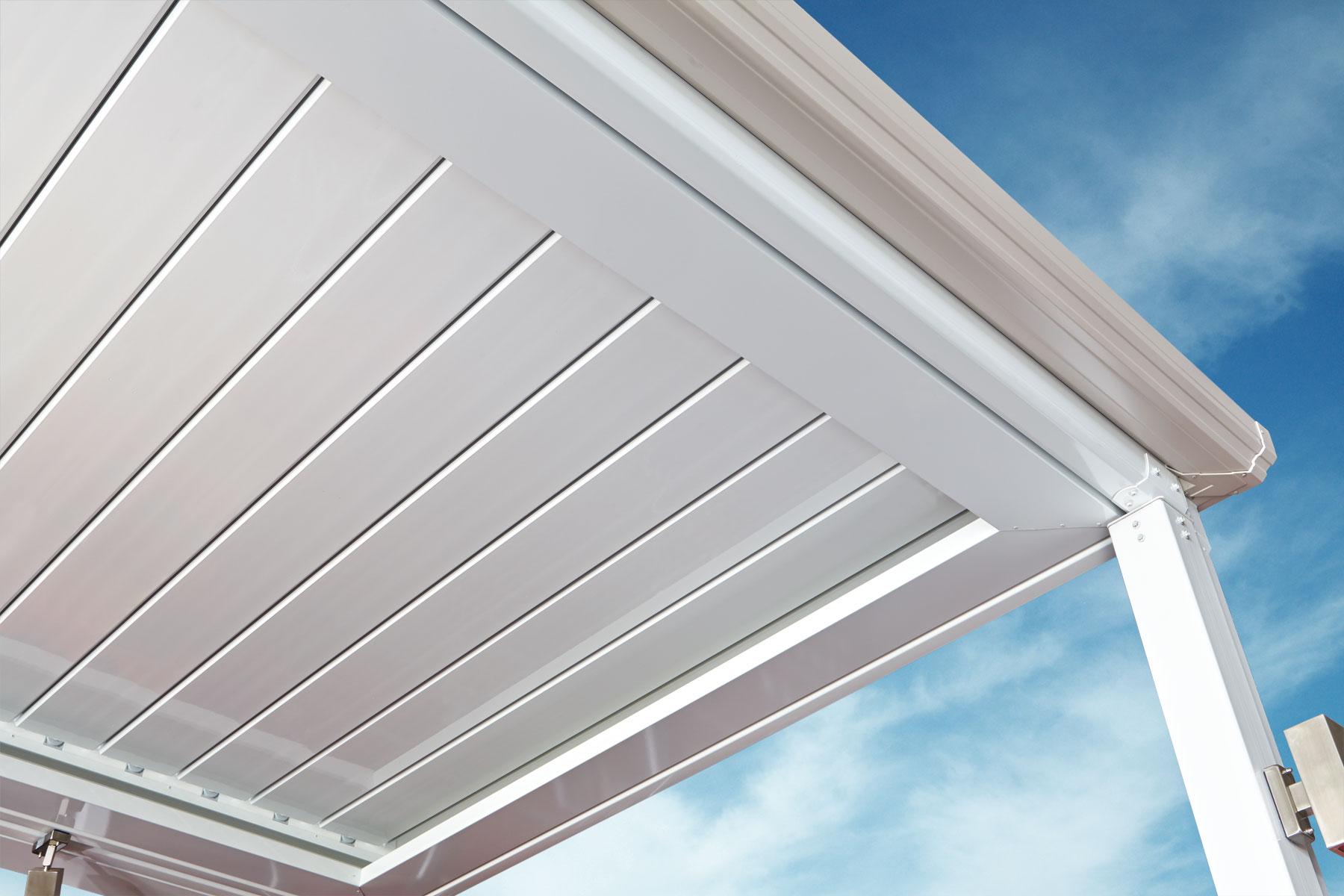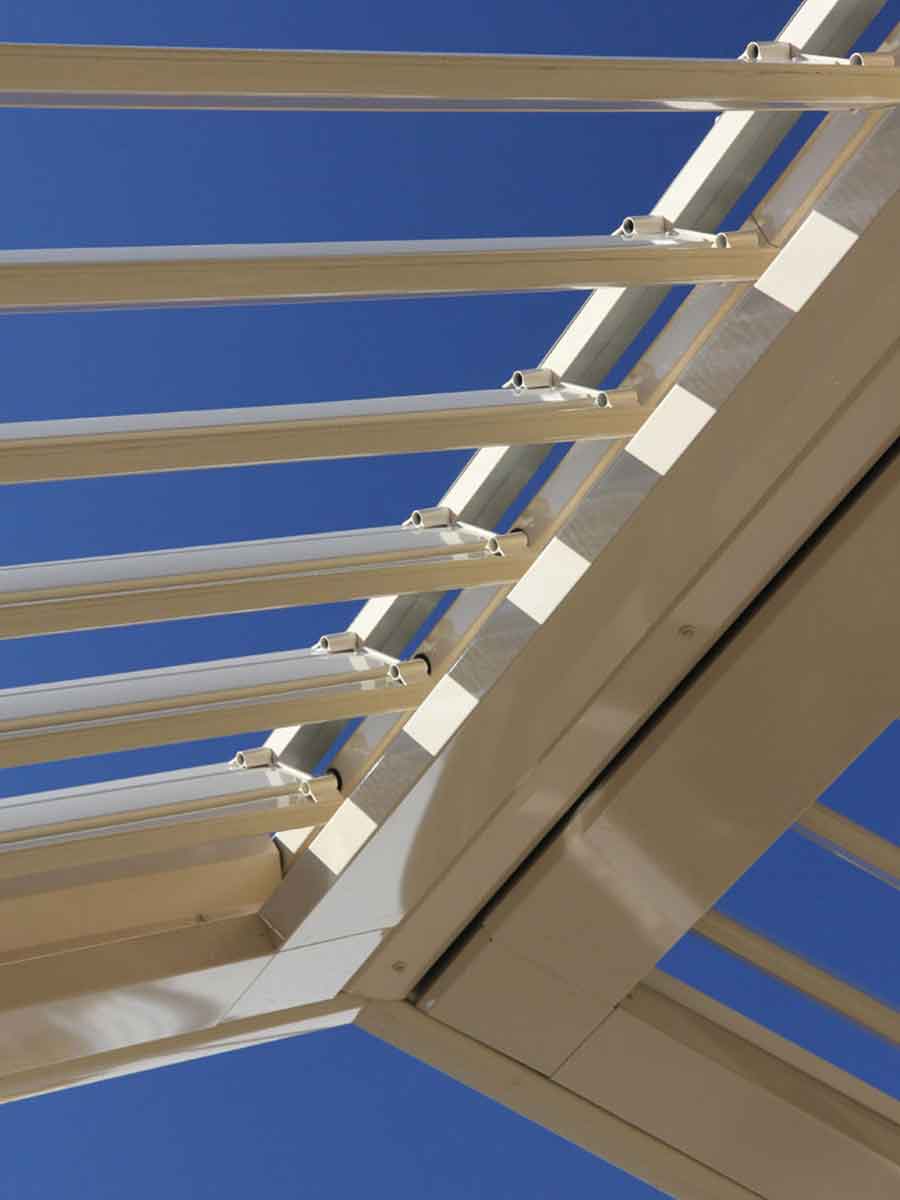 You can include lighting, fans or heaters to compliment your wonderful Outback® living space. With the wide range of accessories available, you can enjoy your Outback® lifestyle all year round.
STRATCO SUNROOF INSTALLERS IN MELBOURNE
Get in touch with us today and see if Outdoor Impressions is the right fit for you! We can give you a free quote and help you find the right products for your custom Stratco patio in Melbourne. We can make a real difference in making your dream patio a reality with our staff's knowledge and expertise. Browse our catalogue on our website and feel free to give us a call so we can find out how we can help you.
Create the outdoor entertaining or relaxation area of your dreams using Stratco products installed by Outdoor Impressions. Our quotes are free, no-stress, and no-obligation so drop us a line today!
Maximum Allowable Lourve Spans (mm)
N1 (W28)
N2 (W33)
W36N
N3 (W41)
N4 (W50)
Attached One Side
3900
3900
3900
3600
3000
Corner Attached
3900
3900
3600
3300
2700
Freestanding
3900
3900
3900
3900
3600
Values shown are for the outside of the Sunroof perimeter beams.
Note: The above table specifies the maximum allowable louvre spans which are not to be exceeded. For type 4 units with rotated blades the beam spacing for the appropriate closed section must be within these spans for the appropriate attachment style.
Maximum Spans (S) (mm) - Attached
Type 1A
Type 3A
Type 4A
150 Beam
150 Beam
150 Beam
Wind Speed
Attached One Side
Corner Attached
Attached One Side
Corner Attached
Attached One Side
Corner Attached
N1 (W28)
3900
3900
6600
6600
6600
6600
N2 (W33)
3900
3900
6600
6600
6600
6600
W36N
3900
3600
6600
6600
6600
6600
N3 (W41)
3600
3300
6600
5400
6600*
6600
N4 (W50)
3000
2700
6600*
4800
6600*
4800
* Maximum height to the top of beam is limited to 2700mm.
Maximum Spans (S) (mm) - Freestanding
Type 1F
Type 3F
Type 4F
Wind Speed
150 Beam
150 Beam
150 Beam
N1 (W28)
3900
6600
7200
N2 (W33)
3900
6600
7200
W36N
3900
6600
7200
N3 (W41)
3900
6600
7200
N4 (W50)
3600
6600†
7200
† Columns into concrete only.
At Outdoor Impressions, we pride ourselves in providing high quality, reliable and personal service to all of our customers.
When you visit us, you don't just get a salesperson – you get a team member who's there to serve you to the best of their ability.
That means, they listen and you get what you need!
One of our sale representatives will contact you within one business day.
Get Free Measure & Quote!
Please fill out the form below and we will back to you soon.
Factory 1, 158 Canterbury Road Bayswater North VIC 3153
CONTACT US
Visit us:

Factory 1, 158 Canterbury Road, Bayswater, North Vic 3153