In Australia, having an outdoor living area is essential for entertaining and the right pergola is not only functional but also adds to the aesthetic of the area. So which pergola style is right for you? As expert pergola and patio installers Melbourne, we offer a range of Stratco pergolas to suit your unique lifestyle and two of the most popular choices are flat and gable designs. Today, we'll be comparing these two styles to help you decide which design would best suit your outdoor living area.
Flat pergola
Flat pergolas are highly versatile and their simplicity means that they work well in a range of spaces. These structures give clean, unobstructed lines and are easy to install so your pergola is ready sooner. Due to their simple structure, flat pergolas are generally a more cost effective option and use less materials. Rather than perfectly level, a flat roof pergola will generally have a 2 degree pitch to allow water to run off the structure. Flat pergolas allow you make good use of wasted space as even small areas can be covered.
Compared to pitched varieties, flat roof pergolas have more potential to trap heat due to their lower profile and this needs to be taken into consideration when it comes to the design. Ceiling fans can be used to great effect to cool the area down and insulated material can also be used to prevent heat from building up inside the structure.
Gable pergola
A gable pergola is perfect if you want a more spacious pergola and it consists of two angled sides meeting in a peak. Gable pergolas allow for more light to enter the area and give more head room and ventilation. It also adds character to your outdoor entertaining area and makes it feel more like a separate space. The angled roof allows for easy water run-off in wet weather and they handle the hot weather better than their flat counterparts as they don't heat up as quickly and heat can dissipate more easily.
Gable pergolas have the advantage of being an attractive style which can complement the architecture of your home by matching the pitch of the roof. Compared to flat roof pergolas, they are more complex to install and require more materials.
Speak with the pergolas experts
For experienced pergola builders Melbourne, look no further than Outdoor Impressions. With over fifty years combined experience, we know what it takes to transform your outdoor living space with high quality products which will stand the test of time. We can provide a free service quote and give expert advice before you make your final decision. Whatever your outdoor needs, we have you covered!
If you're looking for stratco pergola installation, call Outdoor Impressions at +61 3 9728 5377 or visit 1/158 Canterbury Rd, Bayswater North VIC 3153, Australia.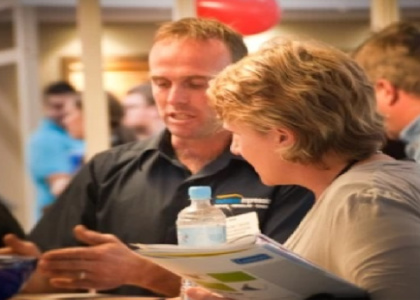 Professional Contractor, Director, Outdoor Impressions
Anthony Davis is a professional contractor and Director of Outdoor Impressions, the leading authorized Stratco dealer in Melbourne. With extensive knowledge in outdoor design and construction, Anthony and his team deliver design-focused, functional home solutions. With over 50 years of combined experience, Outdoor Impressions provides tailored, lifetime-engineered products for your outdoor living area.
So what're you waiting for? Elevate your home today with Melbourne's best pergolas, patios and carports built with only the best Aussie materials, exactly to suit your home!
Get the car under cover or extend the outdoor entertainment area with zero stress and no obligations- get a free quote today!
For a FREE Quote, just fill out this form and one of our team members will contact you within one business day.
Get Free Measure & Quote!
Please fill out the form below and we will back to you soon.
Factory 1, 158 Canterbury Road Bayswater North VIC 3153
CONTACT US
Visit us:

Factory 1, 158 Canterbury Road, Bayswater, North Vic 3153