Stratco Pergola IN Melbourne, VIC
Transform Your Melbourne Outdoor Space with a Stunning Stratco Pergola.
Get Started Today and Enjoy Up to 60 Months Interest-Free Financing!
T&Cs Apply.
START THE PROCESS TO UPGRADE YOUR OUTDOOR SPACE TODAY!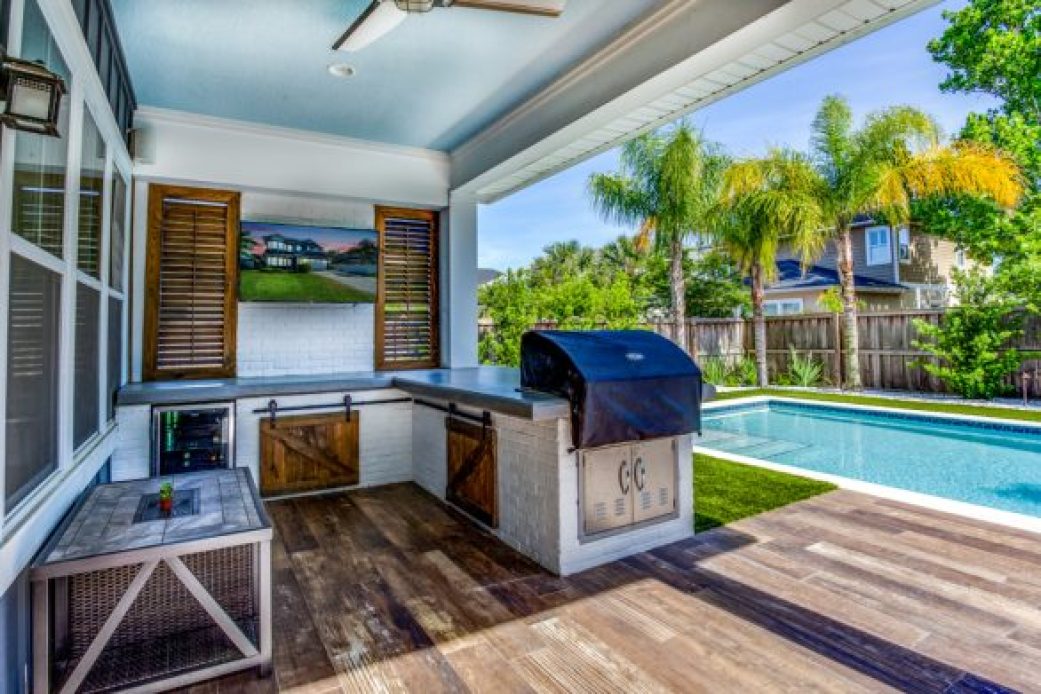 Experience the best of Melbourne's stratco patios and outdoor solutions. You'll love the enduring style and versatility of the Outback® range, with a patio, pergola, or carport solution that creates the right outdoor space for your needs, no matter what time of the year. Open up your home and enjoy the outdoors while being protected from the elements, whether you're after an entertaining spot, further storage space, or even an extended garden area.
Made from high tensile steel and available in a wide range of gloss and matte colours, you'll find that our outdoor solutions are not only durable, they also add a new dimension to your home and lifestyle.
Our Stratco pergolas, patios, and carport solutions are a beautiful addition to any home, with little to no maintenance required for the years to come. Let the light in, and create an inviting open-air setting with our Outback® collection today.
For open air, bright and inviting outdoor spaces with protection from the elements and shade as you want it, we've got the perfect pergola patio. Our expert team can install pergolas anywhere in Melbourne, and they're made with high quality steel that will match your home perfectly.
While timber pergolas are beautiful, and a timeless addition to any home, they require frequent repainting and are at risk of rot or pest damage. With a huge range of gloss and matte colours, our Stratco pergolas can be made to mimic timber, for an equally attractive solution that'll last years longer; without a need for any sort of touch up or maintenance.
Pergolas are an ideal solution for extending your outdoor space with just a dash of shade and privacy. To view our catalog or speak with an expert to find the pergola that's right for you, call us today.
RENO NOW, PAY LATER.
Looking to upgrade your outdoor living space but don't have the budget to pay upfront? Stratco offers a flexible financing option called "RENO NOW. PAY LATER" with humm90, giving you the opportunity to create your dream outdoor space and pay it off over time.
With humm90, you can finance your Stratco patio, shed, roof, or fence for up to 72 months interest-free. This means you can spread the cost of your project out over several years without paying any extra in interest fees. This can be a great option if you want to make a big investment in your home without breaking the bank.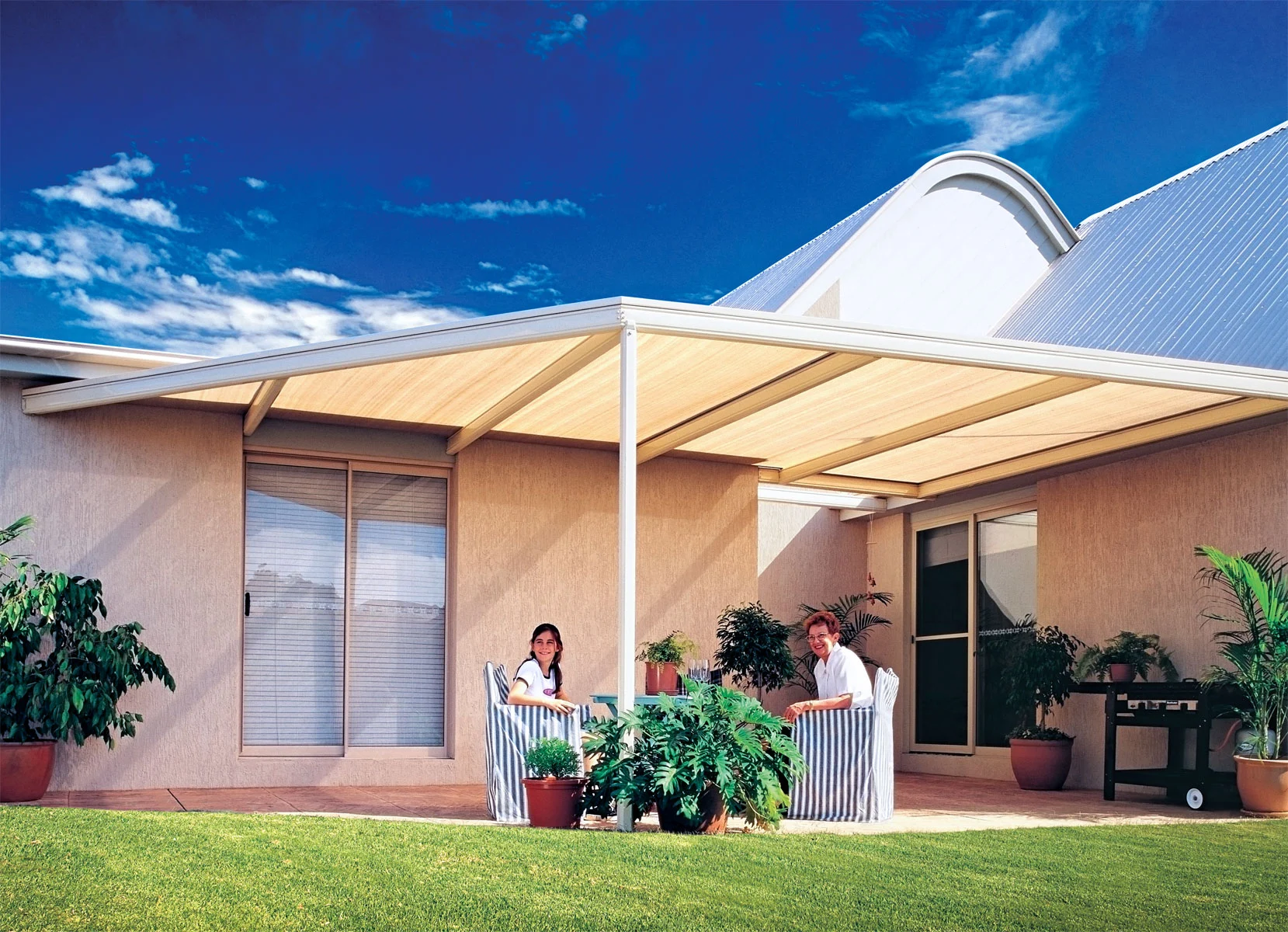 Outdoor living can't get any better than this! With a wide range of Stratco Outback® Pergolas and patios in Melbourne on offer, you can create an attractive and functional outdoor living area that the whole family can enjoy.
After a strong presence and stylish look, that can withstand the varied weather of Melbourne? The pitched roof of an Outback® Gable patio is sure to be a crowd pleaser for outdoor entertainment spaces. Or maybe you're after a more contemporary look. Installing a new pergola can help display a level of sophistication for your outdoor space.
With attractive, high quality patios made from durable materials in a huge range of styles and options, there's no better way to elevate your outdoor living space than with the most trusted pergola builders in Melbourne.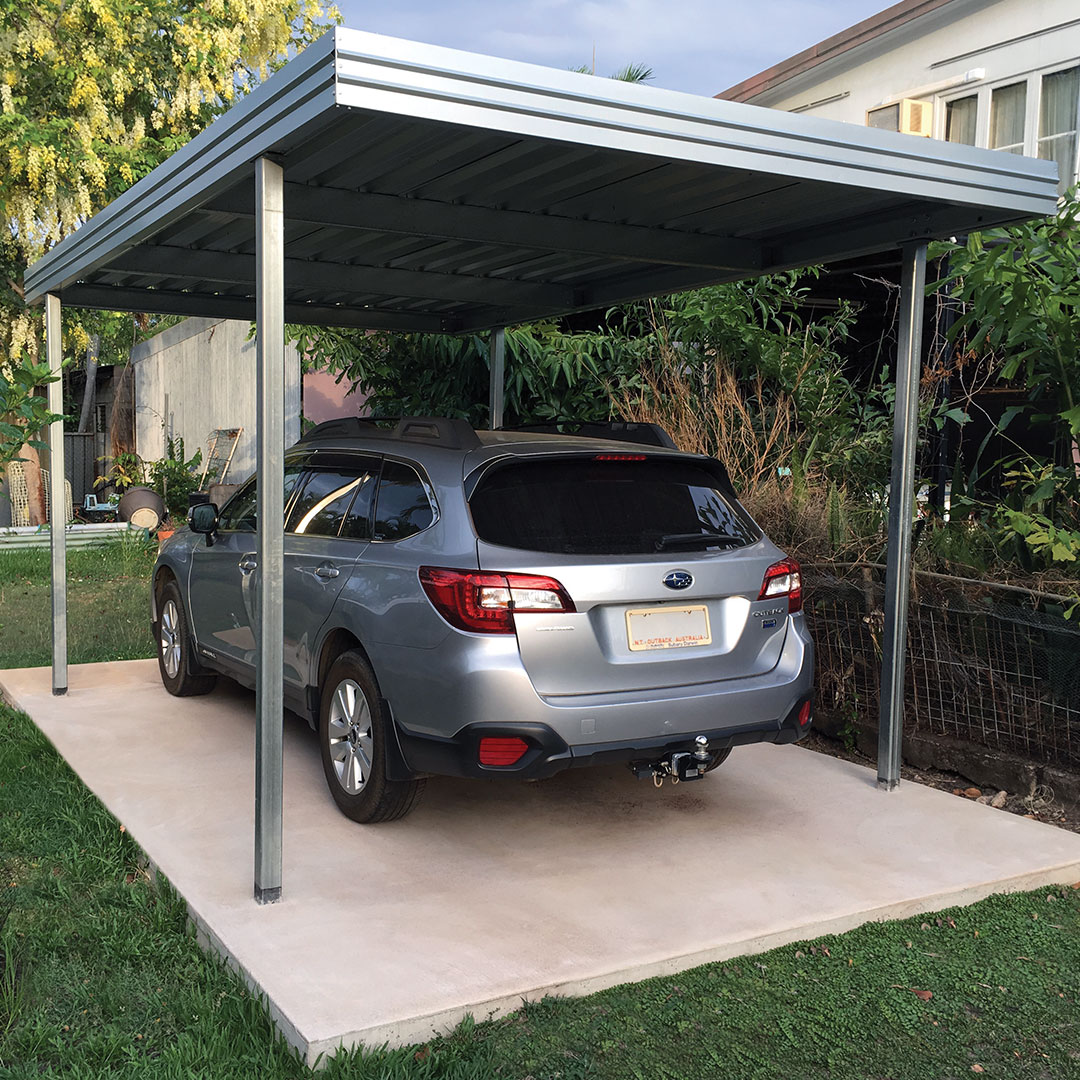 If you're wanting to install the best Melbourne
patios and pergolas the state has to offer, look no further than Stratco. Rigorously tested against the harsh Australian weather, it's a perfect fit for any Melbourne home. Made with high quality materials and designed to exceed industry standards, it's no wonder our clients are making the choice to go with Stratco outdoor living solutions.
Outdoor Impressions is Melbourne's go-to Stratco authorised dealer. Our knowledgeable pergola installers have years of experience working with Stratco products, and stand behind its structural strength and design flexibility. You know you're in good hands with the Stratco Outback® builders in Melbourne at Outdoor Impressions. We can also provide a free quote service to help you decide if our products and installation services are the perfect fit for your needs.
Stratco is widely known across Australia for their high-quality patio, verandah, carport, and pergola solutions. They're acclaimed for their beautiful designs that are equally as sturdy and reliable. Stratco Outback® is one of its leading product lines. It showcases a wide range of styles and colours including the Outback® Deck, a steel roofing sheet with a smooth underside that resembles a ceiling.
Their products are great for creating an outdoor space for recreational activities or to serve as a carport so you can avoid all the inconveniences associated with getting into your car during harsh weather.
Why Choose Stratco Outback®?
Design freedom is at the core of the Stratco Outback®. It can be custom-designed for your needs and exact requirements and boasts a clean, uncluttered overall look. Stratco Outback® has seven high-gloss framework colours, over 20 gutter colours, and a range of high-gloss cladding colours allowing you to create amazing combinations.
You can choose from a wide range of Stratco Outback® designs or even come up with a combination that meets your needs for function and design.

Stratco Products Durability?
Stratco provides their own 25-year structural warranty plus a one-year installation warranty when installed by an Authorised Outback® Dealer such as Outdoor Impressions.
As with all their product ranges, the Stratco Outback® has been engineered and tested to comply with relevant Australian standards. Its major components are made from high-tensile steel while fixings and brackets are galvanised for durability.
MELBOURNE'S BEST OUTDOOR LIVING
If you're looking for Stratco Outback® Installers in Melbourne, you're in the perfect spot! Outdoor Impressions has been in the roofing industry for over 15 years with just one goal: to give Melbourne home owners the very best in outdoor-living roofing structures. Melbourne is a pretty fine spot nearly all year round, and there's no reason you shouldn't be taking advantage of the beautiful outdoors right outside your home!
No two families are the same, and neither are their verandahs and backyards. Whether it's a new patio to keep you dry and extend your entertainment area or a blade pergola for on-off shade when you want it, we believe in delivering the perfect solution for your needs. Maybe, you just need something to keep the sun and weather off your new car.
Whatever it is you need, get in touch with someone that's got exactly the experience, knowledge and skills to deliver you the perfect solution. Part of that is a free, no-obligation, in-person quote service that involves measuring your property, discussing exactly what you're looking for, and making sure that the plan we provide is customised exactly to your needs.
Discuss your needs with our design team and see your new patio, garage or ambient blinds come to life with a live online interactive 3D design.
"Patio is fantastic"
I would go as far as saying, of all the tradies we have had in our premises over the last 40 years, both Trent and Adam were the best and we could not fault the workmanship. A credit to the company. Cleaned up after each days work. The completed patio is fantastic and has really enhanced both the house and our lifestyle.

"Very Professional"
Huge thank you to outdoor impressions they did an amazing job on our veranda. The guys came at 7:30am and were done by 4pm. The guys were very professional with a high work ethic. I would highly recommend Outdoor Impressions to anyone.

"Plans, Permits, the lot"
Just had our Stratco Outback® installed It was all completed in less than 6 weeks plans permits the lot. Very happy with the end result looks fantastic. Thank you to the whole team at Outdoor Impressions.

"Always on time"
Anthony was so easy to deal with…. It literally was only 7-8 weeks total from design stage to completion… The tradies were always on time, & left the place in a reasonably clean state.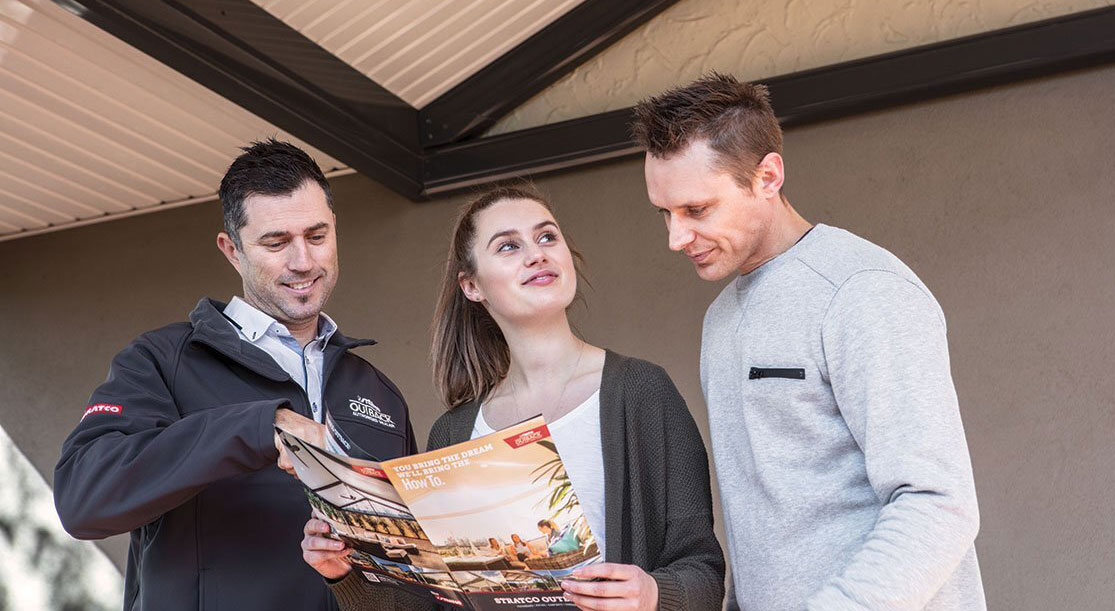 USING ONLY THE BEST, STRATCO MELBOURNE.
Here at Outdoor Impressions, we use only the best in Australian-made products and that means Stratco. We're an authorised Stratco installer and have over 50 years of combined experience with Stratco products. What does that mean for you? It means we've got the best answer there is, and the skills and experience to make it perfectly suited to you, and your home.
Building steel pergolas, patios and carports for over 70 years, Stratco has developed a well-deserved reputation for unparalleled quality and longevity. Their products are weather resistant, attractive and well built. Stratco outdoor entertainment products add to both your lifestyle, and your property value. Contact us today to learn more about stratco pergola cost and prices.
Quote Block
So what're you waiting for? Elevate your home today with Melbourne's best pergolas, patios and carports built with only the best Aussie materials, exactly to suit your home!
Get the car under cover or extend the outdoor entertainment area with zero stress and no obligations- get a free quote today!
For a FREE Quote, just fill out this form and one of our team members will contact you within one business day.
Get Free Measure & Quote!
Please fill out the form below and we will back to you soon.
Factory 1, 158 Canterbury Road Bayswater North VIC 3153
CONTACT US
Visit us:

Factory 1, 158 Canterbury Road, Bayswater, North Vic 3153