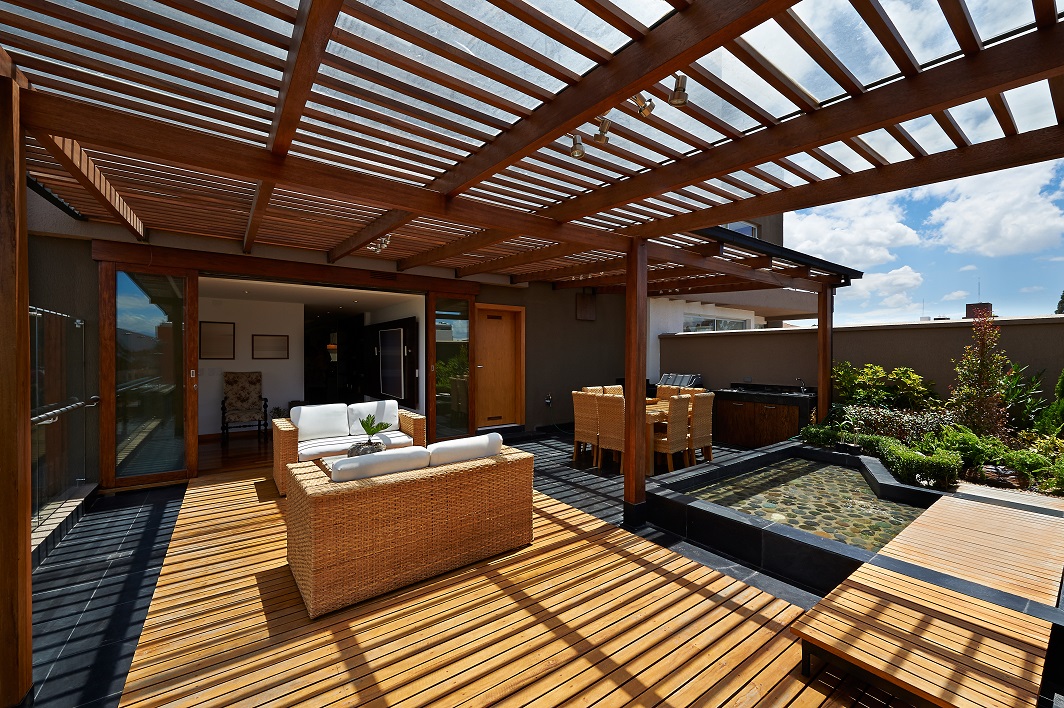 As outdoor experts, we understand how glass completely changed the face of construction, particularly in outdoor entertainment spaces. However, as we've progressed, other alternative materials have popped up which offer all sorts of incredible benefits for both installation and durable usage. Although you might be tempted by the aesthetics of a glass roof pergola in Melbourne, there are quite a few drawbacks that limit it in comparison to more suitable materials such as polycarbonate.
If you are considering a transparent roof as part of your Stratco Outback® Pergola setup, here's why you should be considering polycarbonate.
Benefits of Polycarbonate
Polycarbonate has been steadily gaining popularity over the years since it was developed back in the 50s. Thanks to its incredible durability, versatility, and lightweight properties, polycarbonate can be carefully manipulated to suit all types of pergola roofing designs. If you were thinking about going for a glass roof, you might want to reconsider your choice as polycarbonate is known to have 200x the strength of glass.
Let's dive a bit deeper into some of the other benefits that polycarbonate can have on your outdoor living situation.
Obviously, you want your outdoor space to be beautiful and match the overall aesthetic of your home, which is where polycarbonate can really shine through. The material comes in a number of different colours, so you won't just be adding to the structural integrity as you can create a stunning pergola that you'd be happy to show your friends and family.
The protection of your outdoor space is a priority, and polycarbonate is designed in a special way that allows the beautiful sunlight in while protecting you from the harsh UV rays that we experience in Melbourne and around Australia. This allows you to enjoy the benefits of natural light without the worry of being badly affected by UV exposure. While we always encourage you to apply sunscreen when outside, polycarbonate offers the top level of protection while you're enjoying your pergola in the backyard.
Polycarbonate is also a great insulator, being able to insulate up to around 60% better than traditional glass panelling.
The flexibility of polycarbonate is another key benefit, as it can be specifically shaped to match your design choices and the structure that you're hoping to install. This can allow you to create tricky formations that glass would not be able to match. Polycarbonate can also be cut relatively easily, meaning the specialists at Outdoor Impressions can help save you some serious money on the costs for the pergola and installation.
The durability of polycarbonate means that it's highly fire-resistant, which can be very useful in areas of Victoria in particular that are more prone to bushfires. In addition, thanks to the amount of rain we received in Melbourne, polycarbonate is scratch resistant and helps with that heavy rain and hail that can occur.
When it comes to installing your new pergola, you want to make sure that the process goes smoothly so you start enjoying your new structure as soon as possible! The installation process becomes simpler thanks to the versatility of polycarbonate as our installers are able to cold bend polycarbonate during the installation. We won't need to use glass roll-forming techniques which can become quite expensive.
Polycarbonate is also very lightweight, again making it more simple for installation as we move the materials around.
Talk to an outdoor living specialist in Melbourne
As an authorised Stratco dealer in Melbourne, we've spent over 15 years helping homeowners achieve their outdoor living dreams. We can help to find the perfect pergola design with polycarbonate features to ensure your structure is durable, flexible, and also looks incredible wherever you would like to install it. Learn more about pergolas from this article: Definitive Guide to Stratco Pergolas
If you'd like to chat more about your outdoor living needs in Melbourne, don't hesitate to get in contact with our friendly tea. We'd be more than happy to talk with you about the most suitable solutions for your home and create an affordable and beautiful outdoor structure that will last for many years to come.
If you're looking for stratco pergola builders, call Outdoor Impressions at +61 3 9728 5377 or visit 1/158 Canterbury Rd, Bayswater North VIC 3153, Australia.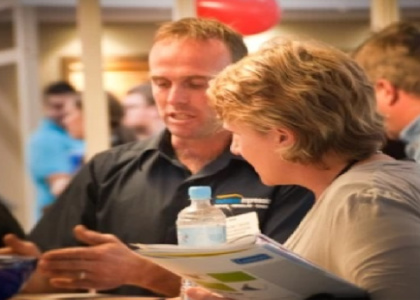 Professional Contractor, Director, Outdoor Impressions
Anthony Davis is a professional contractor and Director of Outdoor Impressions, the leading authorized Stratco dealer in Melbourne. With extensive knowledge in outdoor design and construction, Anthony and his team deliver design-focused, functional home solutions. With over 50 years of combined experience, Outdoor Impressions provides tailored, lifetime-engineered products for your outdoor living area.