Do you love the outdoor impressions? Are you wanting to maximise your current space and expand your entertaining areas at home? As the weather gets warmer this year, it's no surprise that more and more people are looking at ways to make use of their backyard space, to soak up the sun and enjoy the beautiful Australian weather. And when it comes to safe, comfortable outdoor living spaces, you just can't go wrong with a pergola! It's an ideal outdoor living solution that's sure to add that extra bit of style and functionality to your home.
Curious about this possible addition to your living space? Read on to find out what a pergolas melbourne is, and the many benefits that come with having a pergola installed.
What's a Pergola?
A pergola lets you enjoy outdoor living to the fullest by providing a light, open space for your needs. Whether you're after a recreation area, a spot for your prized plants, or an entertaining space that can take you from morning to night, pergolas provide an appropriate amount of shade from the sun, and protection from the elements, year round.
The 5 Benefits Of a Pergola
Easy installation
With Stratco pergolas, you know you're getting an outdoor living solution made with care and precision. These steel pergolas are easy to install, and are available in flexible designs to suit any outdoor space. This means that installation won't take too long, and you can quickly enjoy the warm weather in your new living area.
Stylish
The beauty of Stratco pergolas is that they're available in a wide range of designs and finishes. No matter your home design, you'll be sure to find a pergola that will complement and enhance the look and feel of your home's exterior. What's more, steel pergolas can offer a sleek, modern look that's sure to impress! So no matter what your vision is for your home, it'll be easy to find a stylish and functional pergola that suits you with Stratco pergolas.
Adds Style and Functionality
With a pergola, you'll create an inviting space that lets the light in, and improves the overall appearance of your home. You'll have ample shade for relaxing and entertaining guests, as well as protection for delicate flora.
Minimal Maintenance
When it comes to outdoor spaces, you have to make sure that they'll stand the test of time, and the elements. After all, the Australian sun can do a number of any installation that hasn't been tested and made specifically for outdoor use. Materials such as timber can rot, warp, or crack, especially if they are not maintained properly. On the other hand, steel pergolas with galvanised steel cores and corrosion resistant colour coatings, not only look great but also come with the benefit of being low maintenance. This means that you can rest easy knowing that you not only have a practical and stylish outdoor space, but you won't have to go above and beyond to keep it looking great over time.
Long lasting
Perhaps the most important benefit of all: steel pergolas are extremely durable! When looking for outdoor living solutions, it's important to go for materials that are not only incredibly durable but are not susceptible to the elements. Pergolas Melbourne made from steel are constructed specifically to withstand the differing weather conditions during the year, which can range from high heat from the summer sun, heavy rain and storms, and even strong winds. With steel pergolas, you not only get a beautiful outdoor space, but you can also rest easy knowing that you'll be able to get a lot of use from your investment over the years.
As you can see, not all pergolas are created equally. Depending on the materials used, as well as the quality of craftsmanship, some pergolas aren't as durable as the others. If you're after an outdoor living space that lasts you for the years to come, it's a great idea to look for high-quality materials such as steel to ensure that you get the most out of your pergola. No matter what your specific needs are, whether you're after a shaded gardening area, additional recreational spaces, or anything in between, a pergola can be the perfect fit for your needs. And if you're deciding on what kind of pergola to go for, don't hesitate: Stratco pergolas not only aesthetically pleasing, they're also built to last.
Stratco pergolas are made from high-quality steel, and come in a wide range of styles and colours, meaning you'll be able to find a pergola that fits your needs and your style without fuss.
At Outdoor Impressions, we supply and install Stratco Melbourne pergolas that are not only durable, stunning, and low-maintenance, but also easy to construct and install. So you can worry less about the small stuff, and focus on how you're going to make the most out of your new, beautiful outdoor space.
Wondering how to really transform your outdoors space from drab to fab? Enquire with our team today and we'll work with you to achieve the outdoor living area of your dreams!
If you're looking for pergolas in Melbourne, call Outdoor Impressions at +61 3 9728 5377 or visit 1/158 Canterbury Rd, Bayswater North VIC 3153, Australia.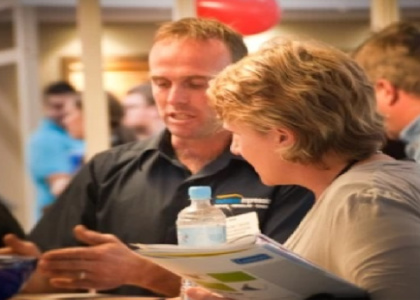 Professional Contractor, Director, Outdoor Impressions
Anthony Davis is a professional contractor and Director of Outdoor Impressions, the leading authorized Stratco dealer in Melbourne. With extensive knowledge in outdoor design and construction, Anthony and his team deliver design-focused, functional home solutions. With over 50 years of combined experience, Outdoor Impressions provides tailored, lifetime-engineered products for your outdoor living area.