Often, the hustle and bustle of life can keep us extremely busy, and with no time for ourselves. Whether it's work that takes up your time, study, or even keeping up with your interpersonal relationships regularly, at the end of the day, this can get overwhelming if you're not also making it a point to take care of your mental health, too. This is because keeping up with these things can take up much needed emotional energy that will eventually need to be recharged.
While self-care has become a popular term recently, it's important to figure out what this means for you, specifically. For some, self-care is sitting down with a good book, or carving out some time for a hobby. Others benefit from regular exercise as self-care, while others get a great boost from even just sitting in the outdoors.
Studies have shown that all of these can go a long way in boosting mental health outcomes for individuals. And when one's mental health is regularly prioritised, it also means that they become more likely to be resilient, positive-thinking individuals who are able to handle life's ups and downs as they come. Even something as simple as sprucing up your home's outdoor space can bring about a myriad of health benefits, especially in regards to your mental health!
1. Boosting happiness
Natural light has long been known to boost one's mood, especially when it's taken in with some exercise. Working up a sweat in the great outdoors has actually been shown to boost happiness, mood, and self-esteem outcomes, even if you're only exercising for five minutes.
2. Reducing stress
Stress is the body's response to emotional or physical tension. From tense shoulders and a high heart rate, to mood sensitivity and increased frustration, it can be tiring to be under stress for long periods of time. Studies have shown that spending time outdoors can help to alleviate these reactions to stress, decreasing cortisol levels and lowering blood pressure for a more relaxed state.
3. Lowering fatigue
Have you ever been really tired, and looked at something new and inspiring and felt energised? Mental fatigue can occur when you're overwhelmed. It's important to take the time to sit in the beauty of nature, and to let yourself marvel and wonder at the miracle of the world around you. Let it stimulate your mind and help you get back on track.
4. Raising mood and self-esteem
If you're undergoing treatment for issues such as anxiety and depression, experts recommend adding time spent outdoors as a supplement. This is because the mood-boosting benefits of the outdoors have been tried and tested, and these positive effects can provide a great bonus for those wanting to boost their self-esteem and mood.
If you want to know more about what other health benefits you'll get from having an outdoor space, check out Why You Need an Outdoor Living Space, a handy guide to the varied health boosts that you'll get when you create your little getaway sanctuary.
Outdoor Impressions Are Here to Help
If you're considering installing a new shiny outdoor space in your home, get in touch with the experts at Outdoor Impressions today. We can help advise you whether that new Stratco carport or Stratco verandah will suit your needs and spatial restrictions.
Or if you aren't too sure where to start and can't decide between a pergola vs patio, call Outdoor Impression at +61 3 9728 5377 or visit 1/158 Canterbury Rd, Bayswater North VIC 3153, Australia.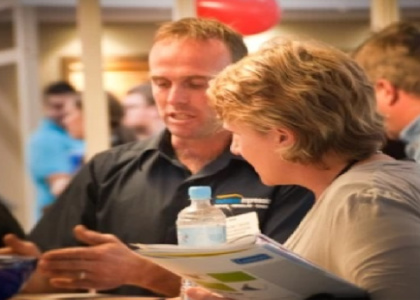 Professional Contractor, Director, Outdoor Impressions
Anthony Davis is a professional contractor and Director of Outdoor Impressions, the leading authorized Stratco dealer in Melbourne. With extensive knowledge in outdoor design and construction, Anthony and his team deliver design-focused, functional home solutions. With over 50 years of combined experience, Outdoor Impressions provides tailored, lifetime-engineered products for your outdoor living area.