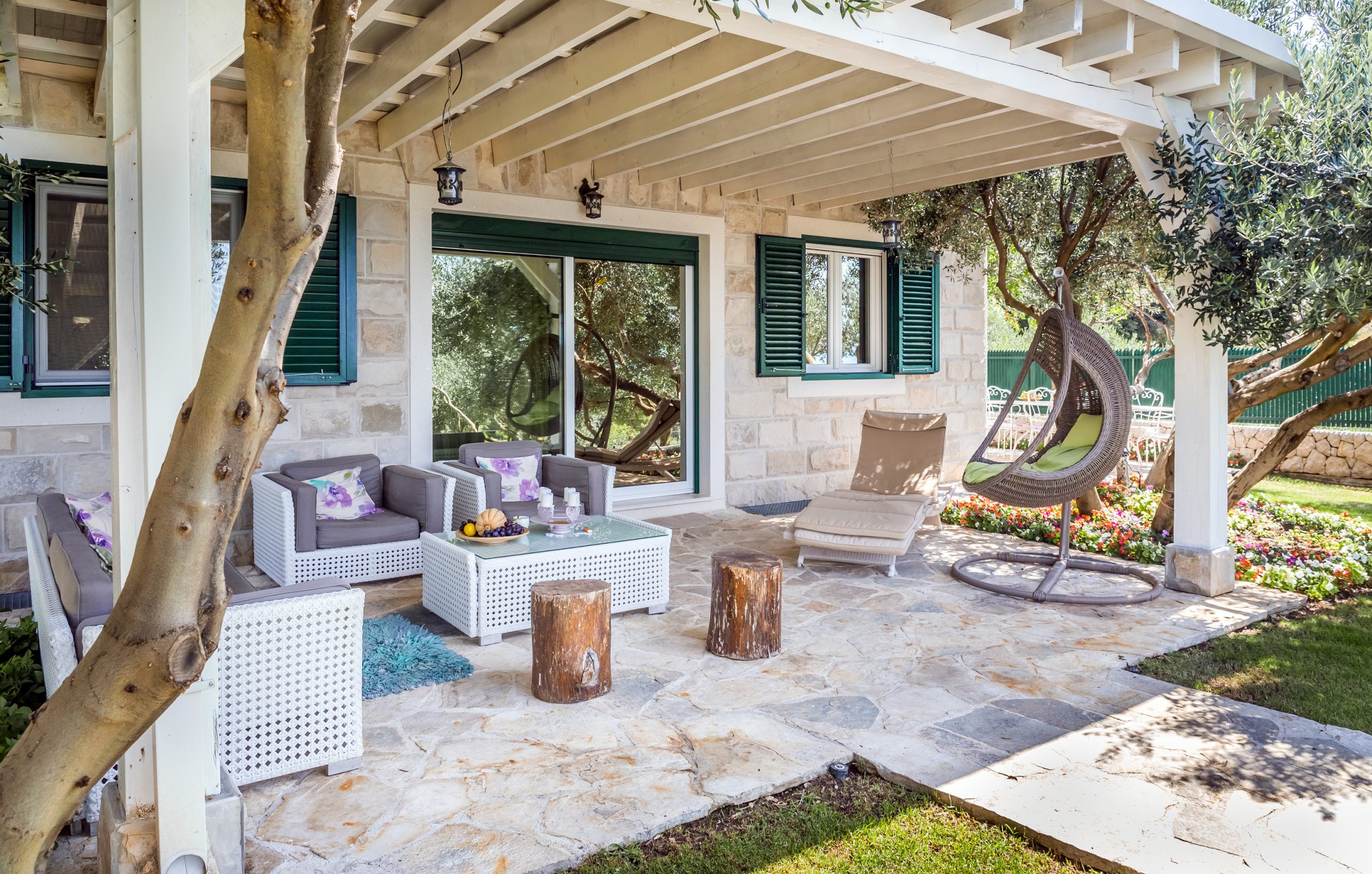 If you're planning to extend your living space, it's always a good idea to consider outdoor structures that add an extra bit of shelter so you can enjoy it, no matter the weather. But when it comes to adding outdoor structures attached to the home, it can be confusing to try and figure out what styles can complement your existing home's facade. Below is a handy guide to the different types of verandah roofing, from which ones might suit your home design, to verandah ideas you can use to amp up your dream home design!
Types of Verandah Roofing
Gabled Verandahs
A popular option with homeowners, verandahs with gabled roofs are a surprising mix of unique and modern. It fits most property styles while also providing a strong presence that adds to a home's striking facade. With an open feel that enriches your outdoor living space, the prominent pitched roof becomes an attractive focal point. At Outdoor Impressions, we offer Multispan or Clearspan designs to suit your needs for Stratco Verandahs in Melbourne, as well as Outback® Rooflites to incorporate natural filtered light in your outdoor space.
Multispan roofing designs are excellent for achieving specific colours and light levels, with purlins that are placed over rafters in the roof. You have your choice from smooth Outback® Deck, light polycarbonate, to traditionally beautiful corrugated steel. Clearspan designs provide a clean and uncluttered appearance, minimising beams and rafters.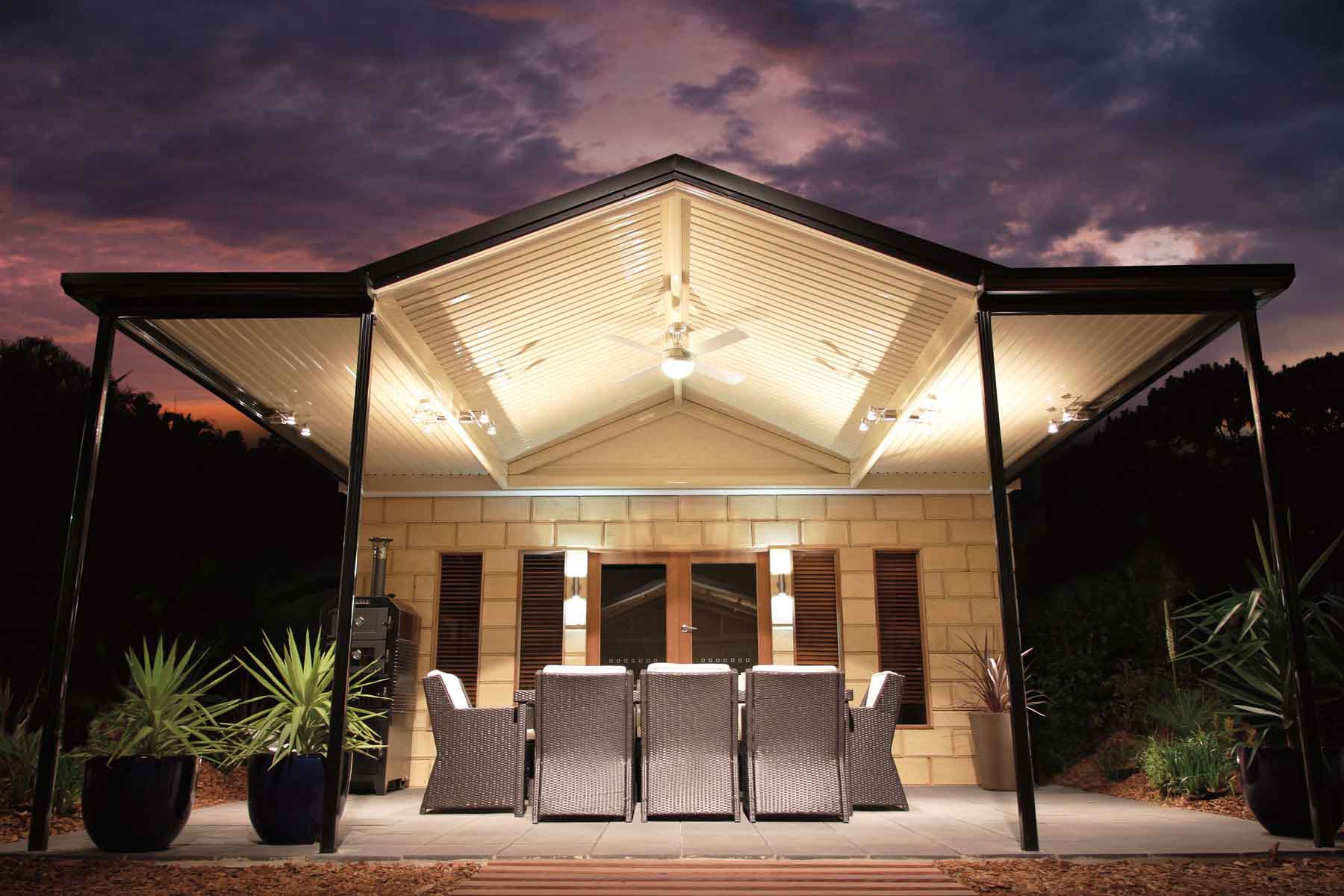 Flat Verandahs
Verandahs are available in flat-roofed designs, one of the most common selections of roofing options for verandahs. And for good reason! It's an extremely versatile roofing option that works well with a majority of spaces and house types. If you're after an efficient and functional design that's simple yet elegant, a flat-roofed verandah might work well for your space.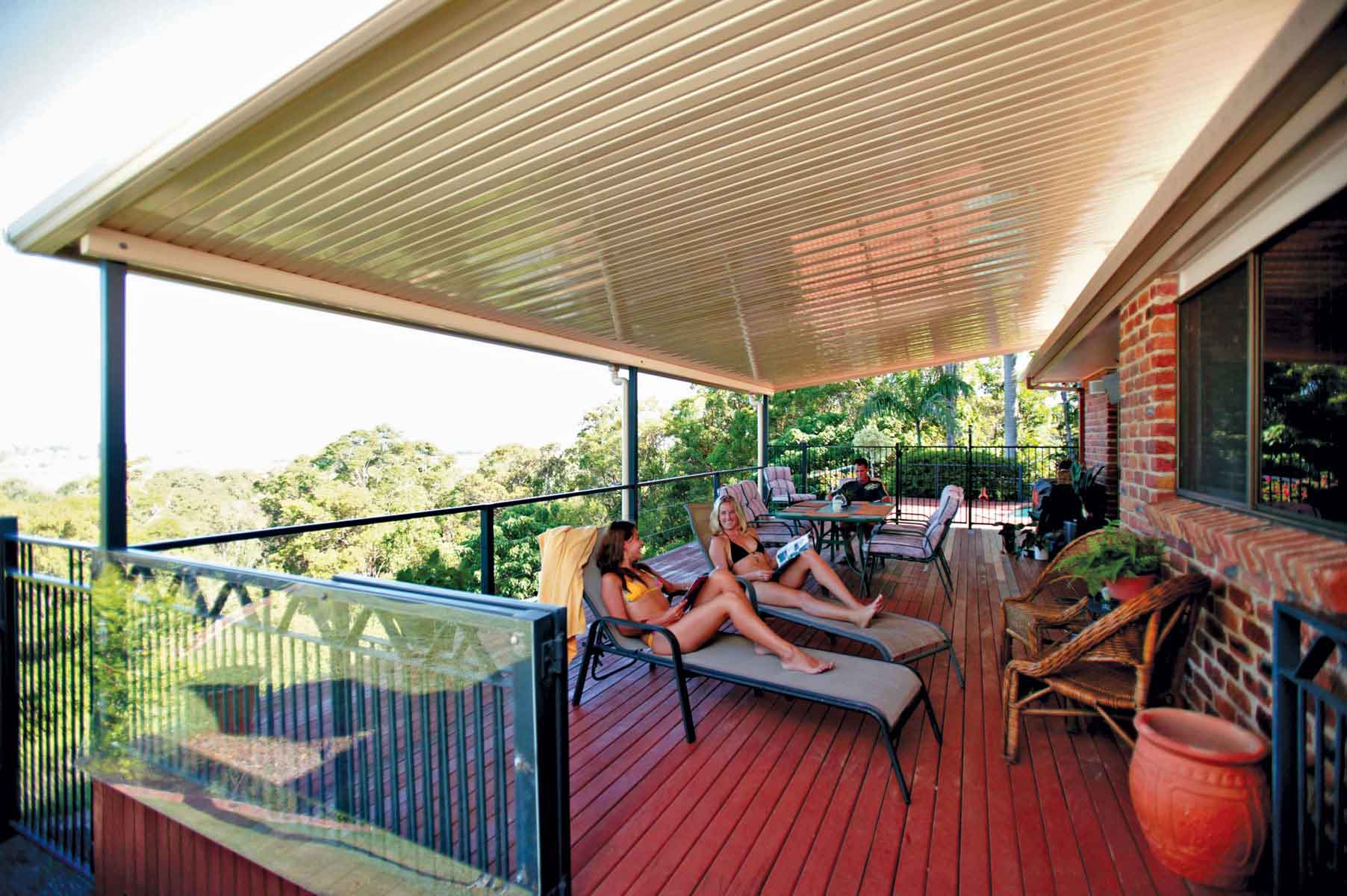 Curved Verandahs
While not too common, curved verandahs are a great complement to modern home designs. The arced roof complements other curved roofs on the home and exudes style and sophistication. Also available in Multispan and Clearspan designs, it's a beautifully smart solution for your outdoor living needs.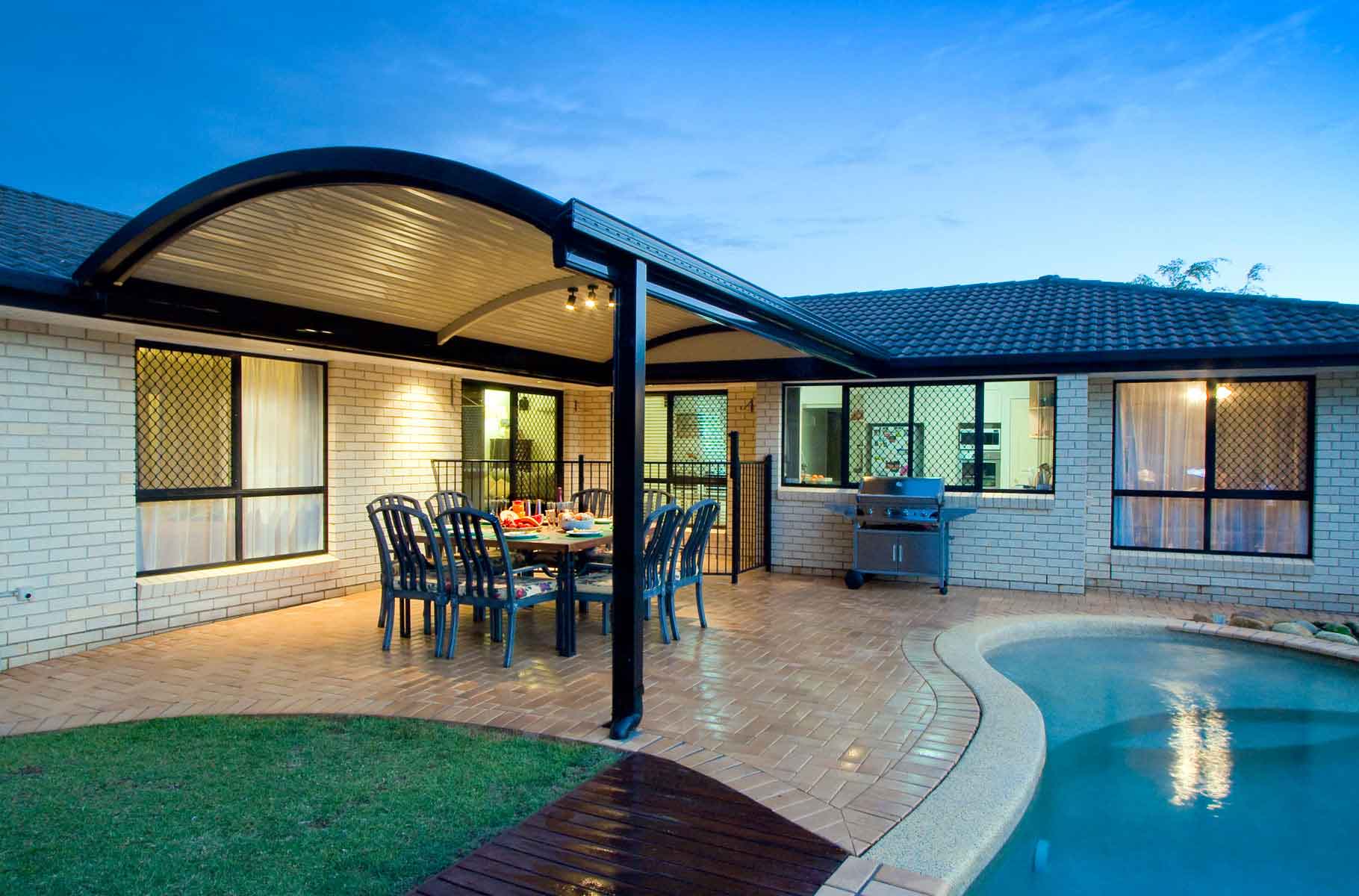 Louvre Roof Verandahs
If you want full control of your sunlight for flat roof verandah designs, consider getting louvre roofing on your verandah. It's all about controlling the shade whether it's sunny or rainy, whether it's full, partial, or a completely open louvre roof. These types of verandahs go well with not only modern style homes, but traditional, rustic designs, too.
Verandah Ideas
Hamptons look
Looking for wraparound verandah ideas? Installing an expansive, Hamptons style verandah drenched in white accents can be the right fit for your home. Make sure to add pops of colour to your verandah with shades of blue, and utilise old wooden furniture to create a new outdoor living space that's the perfect spot to relax year-round!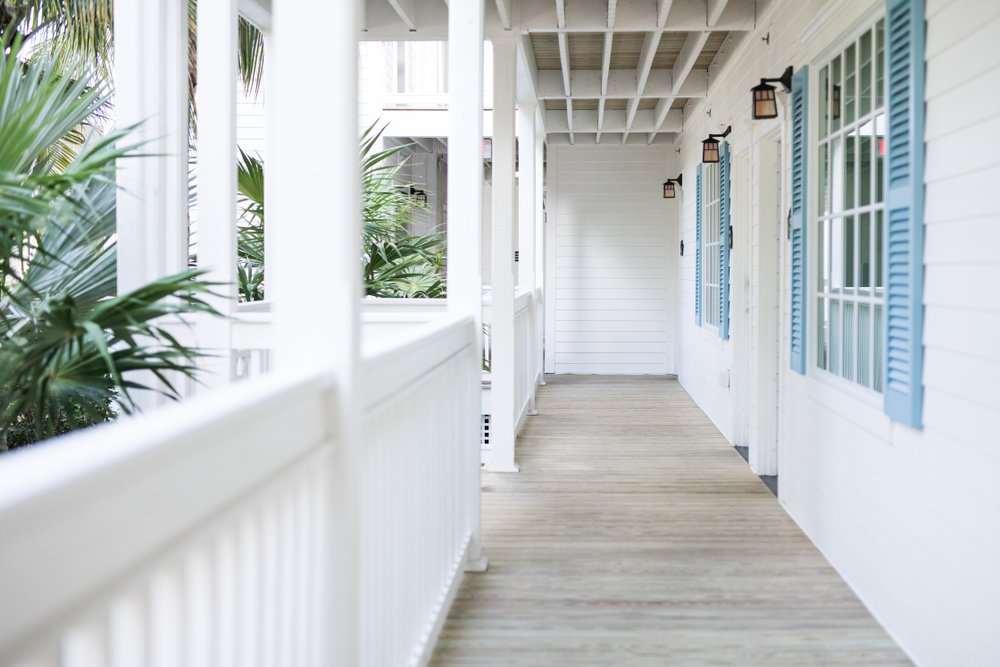 Scandi-Australian
Wanting flat roof verandah designs? Have a look at the Scandi-Australian style, which gives clean and casual luxe. With this style, there's a focus on craftsmanship and high-quality materials. You'll get a streamlined look for your modern verandah designs, which would pair well with installing a ceiling fan to ensure a cool breeze whenever you sit in your outdoor area on hot summer days.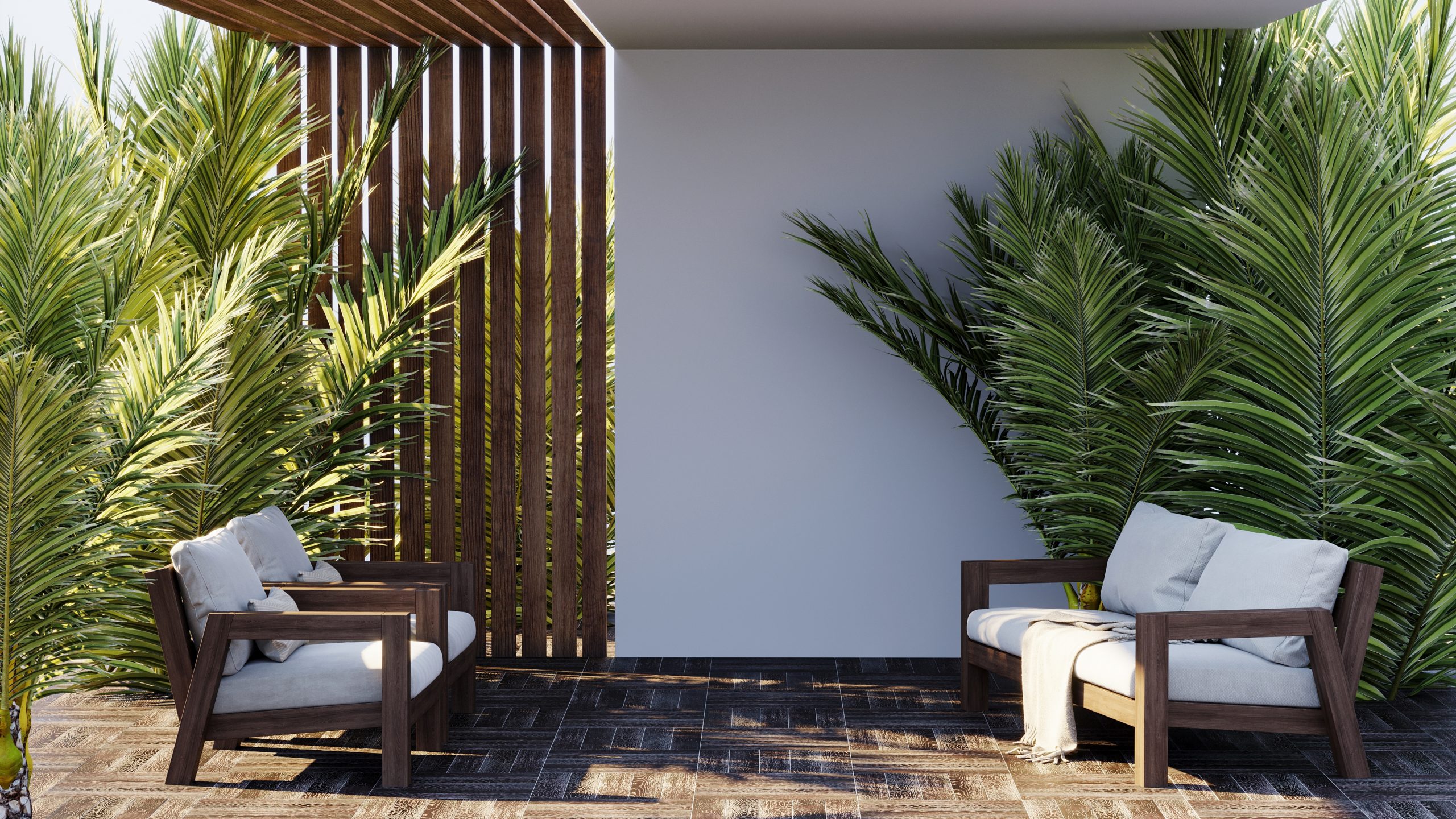 Natural and leafy
Plantation style verandahs feature darker timber flooring contrasting with white walls and verandah roofing. Wow your guests with natural fibre decor to draw the eye; use climbing vines to add to that natural look on your verandah, and to help create a perfect transition from garden to verandah.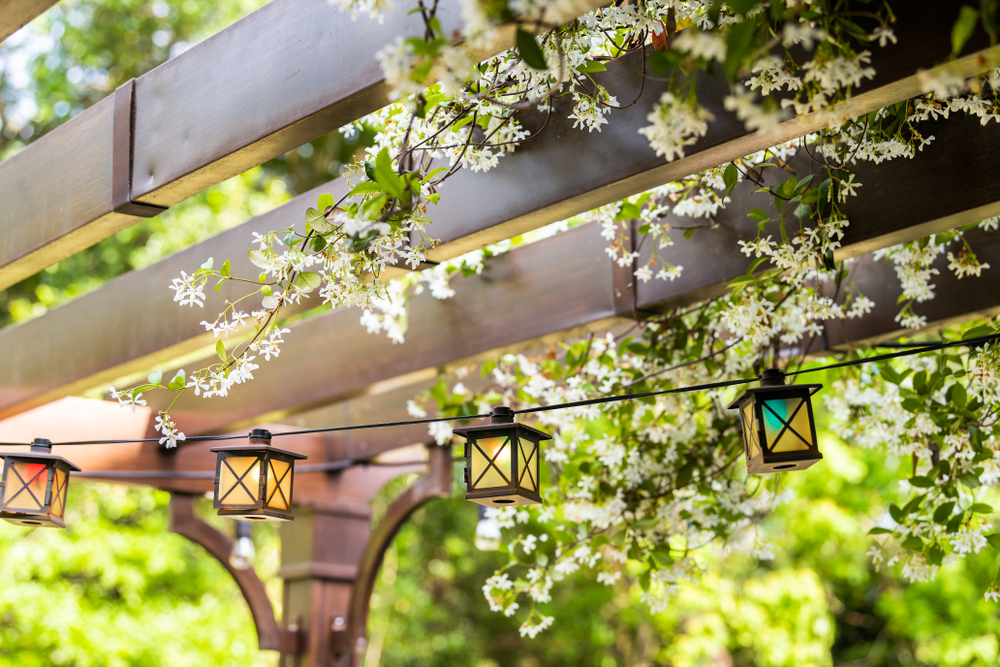 Planter Boxes
It's a no-brainer – healthy plants are a big boost to the overall feel of your humble verandah. Many clients have created beautiful verandahs by buying planters with a chosen theme to ensure a cohesive look. After all, with limited maintenance, it can look less like a lush new verandah with beautiful greenery, and more like an unkempt jungle! Use planter boxes to create cohesion by grabbing ones of similar colour, similar geometric shape – or even, choose ones of two contrasting colours to add a dynamic feel! If your budget is an issue, you can easily make planters with empty containers, using spare cans of leftover paint or even rope to elevate its appearance.

Enclosed verandah
Whether you have a contemporary verandah, or a traditional Australian home design, there's always potential to level up your verandah's look if you put your mind to it! One of the best flat roof verandah designs is to make full use of your enclosed verandahs for your recreational and creative projects. An enclosed verandah can not only be the perfect idea for a semi-covered dining area, but you can utilise it as a fitness space, a nifty little indoor potting shed, or even just an outside reading room with the right type of furniture.
The team at Outdoor Impressions are here to help
Whether you're after a verandah, a patio, or a pergola, there's an outdoor living solution that perfectly suits your needs. Our Stratco range is not only made from the highest quality materials and tested rigorously according to industry standard, but it's also highly versatile and customisable, with a spectacular array of shades and roofing options available to fully personalise your outdoor living area.
We're you're go-to verandah builders in Melbourne – simply contact Outdoor Impressions at +61 3 9728 5377 or visit 1/158 Canterbury Rd, Bayswater North VIC 3153, Australia to get started.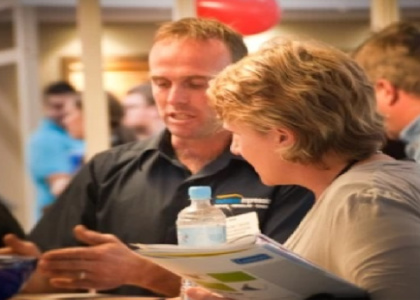 Professional Contractor, Director, Outdoor Impressions
Anthony Davis is a professional contractor and Director of Outdoor Impressions, the leading authorized Stratco dealer in Melbourne. With extensive knowledge in outdoor design and construction, Anthony and his team deliver design-focused, functional home solutions. With over 50 years of combined experience, Outdoor Impressions provides tailored, lifetime-engineered products for your outdoor living area.