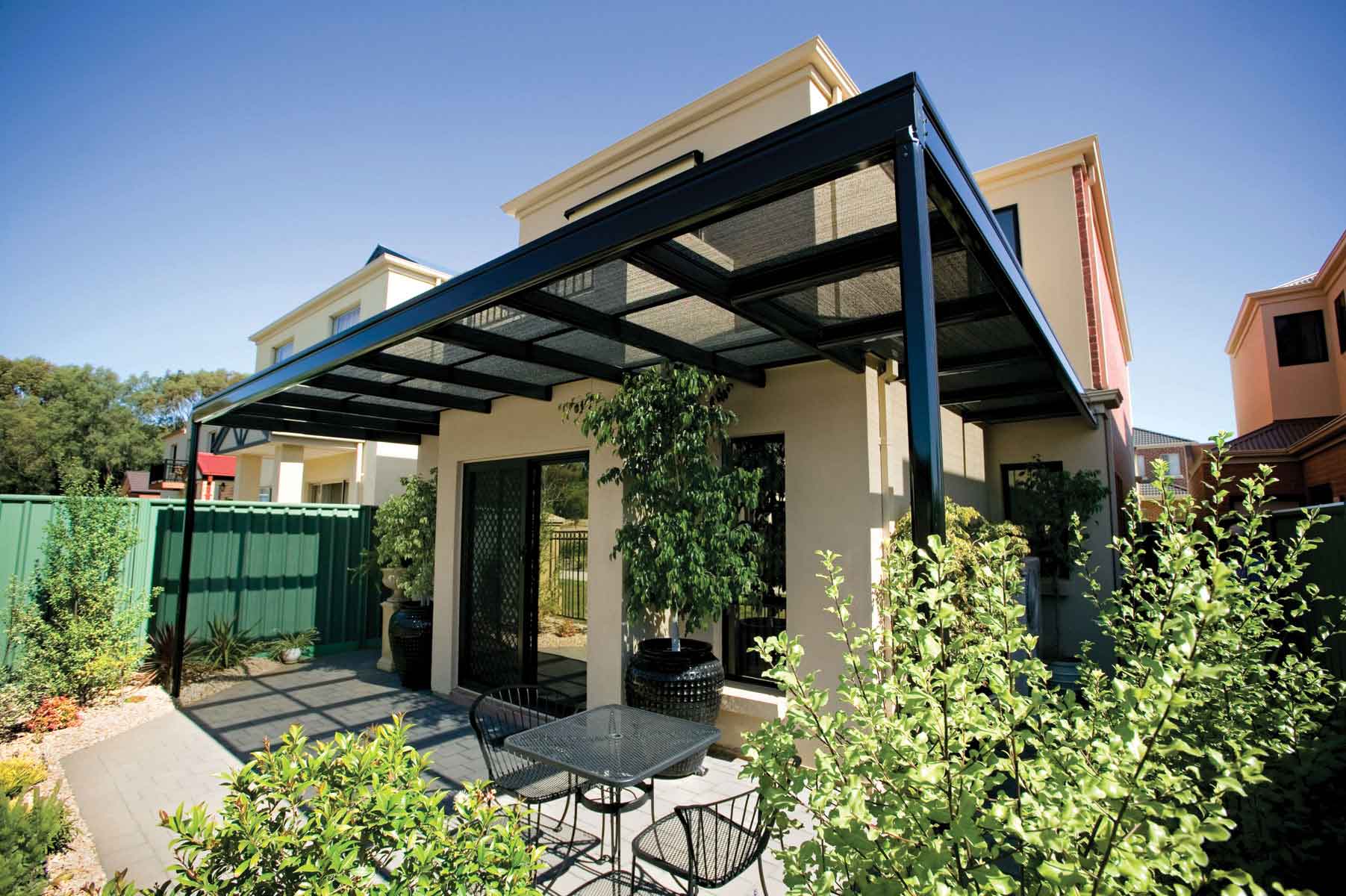 Living in Australia is all about outdoor living so you can enjoy all of that beautiful weather. But that sun can be unforgiving at times, so it's important to keep yourself protected from the sun's ultraviolet rays.
Did you know that aside from wearing protective clothing, using sunscreen, or wearing sunglasses, that the best form of sun protection is having a solid structure overhead that successfully covers you from harmful sun exposure? That's why having a pergola or verandah at home is the perfect way to enjoy the sun while also being protected.
If you're looking to install a new pergola, Melbourne residents have a number of different options when it comes to materials, and steel continues to be a popular choice. At Outdoor Impressions, we install pergolas across Melbourne.
Today we'll be sharing some of the benefits of choosing steel pergolas.
1. Durable and long-lasting
The main benefit of steel pergolas is that they stand the test of time.
Steel is incredibly strong and, as a result, you don't need to worry about issues like rot or decay which can impact timber over time. This is because steel is constructed so that it won't be affected by biological factors such as mould, microbes, fungi, or algae, which would otherwise slowly eat away at the traditional wooden material of outdoor structures. And with Stratco steel products, you have a choice of either either a galvanised (zinc), zinc/al (zinc/aluminium) or AM (zinc/aluminium/magnesium) protective coating, which means that your steel pergola can stand up the hot summer sun, heavy rain and storms, and anything else nature can throw at it.
Rest easy knowing you've chosen the right material that will last you for years to come!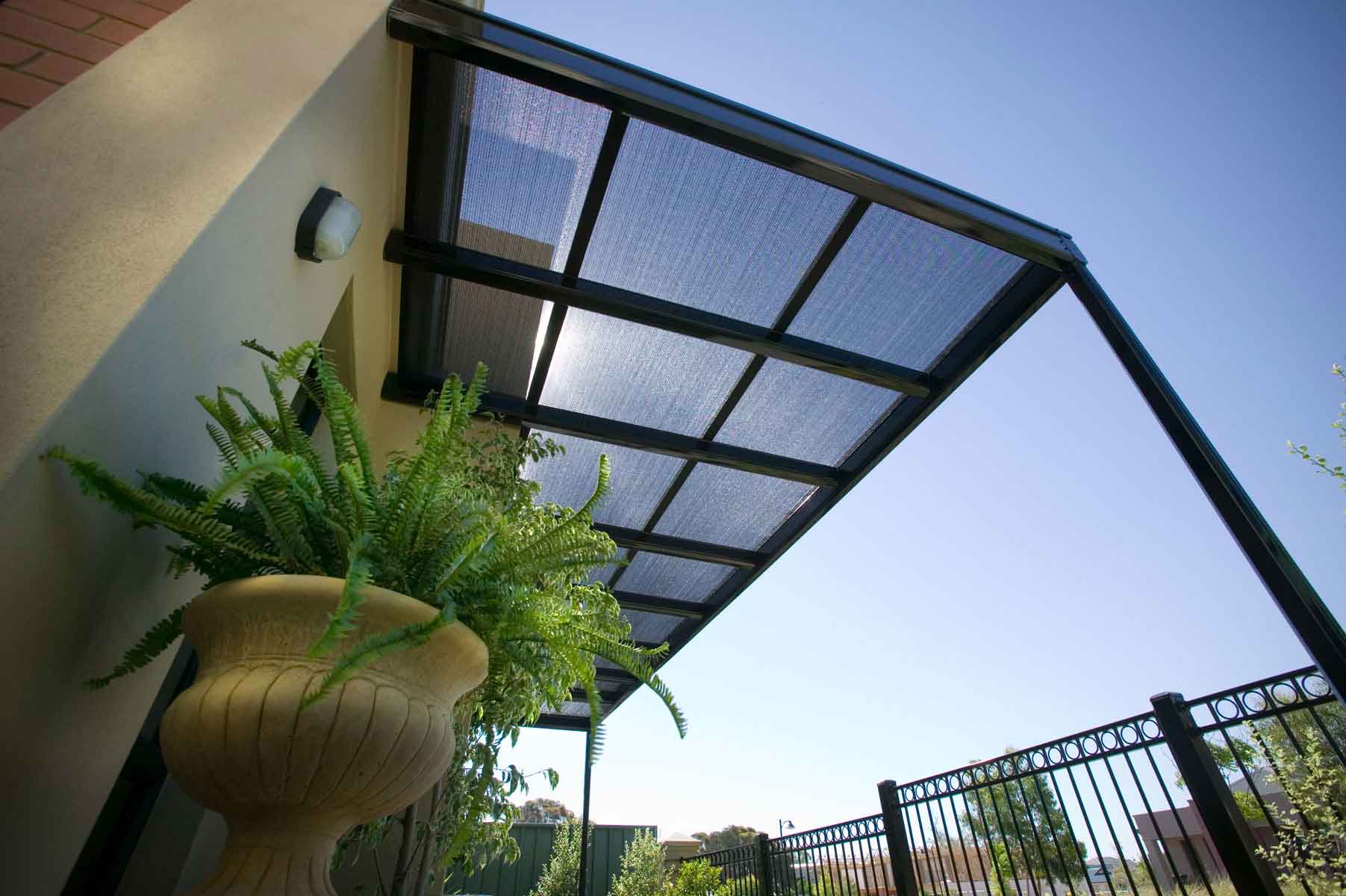 2. Easy to construct and install
No matter the size or shape of your outdoor space, a steel pergola can be quickly and easily constructed so you're not waiting for weeks for materials to arrive. It's also easy to install, which means your new pergola will be ready to go more quickly. The flexibility of design with steel pergolas means that even if you have an odd-shaped space, it won't be an issue.
Some homeowners have specific requirements for their pergola frames, or want a specific look or feel for their needs. Talking to professional builders and pergola installers in Melbourne can help you start on the process of designing your personalised steel pergola, which you can either DIY and construct yourself, or leave to the installation to the experts for a fuss free experience.
Steel pergolas aren't just a great choice from a practical perspective – they also offer an attractive feature for your outdoor area. A Melbourne steel pergola can increase the appeal of your home, and there are a range of designs you can choose from to suit your lifestyle. Steel pergolas also come in a huge range of colours, from soft neutrals to more striking, eye-catching options, which gives you the flexibility to choose a colour scheme that complements your home and lifestyle. Whether you want to match your house or opt for contrast, you're spoilt for choice with colour, especially when you choose a steel pergola made of Stratco steel. This specific type of steel has been tested against all types of Australian weather, so you know that wherever you install your pergola, whether it's your backyard, garden, or patio, your investment will retain its stunning colour year in and year out.
What's more, if you opt for a Stratco sunroof louvre, you can fully customise your sun exposure as you please, because you have the option to open and close the electronically controlled louvres to any position. So you can let the sunlight in, or shade up when the rain comes.
Pergolas can be used not only for outdoor dining spaces, but also as an extension of the indoor living space that you already have. Think funky outdoor furniture, fire pits, comfy throws; or, take it to the next level and connect it with an outdoor kitchen to make hosting guests even easier.
Steel pergolas have the advantage of being incredibly low maintenance, so you can simply sit back and enjoy your new outdoor area. With galvanised steel core and further corrosion resistant and colour coatings, you don't need to worry about rust or corrosion and steel requires far less maintenance than timber which can be prone to rotting.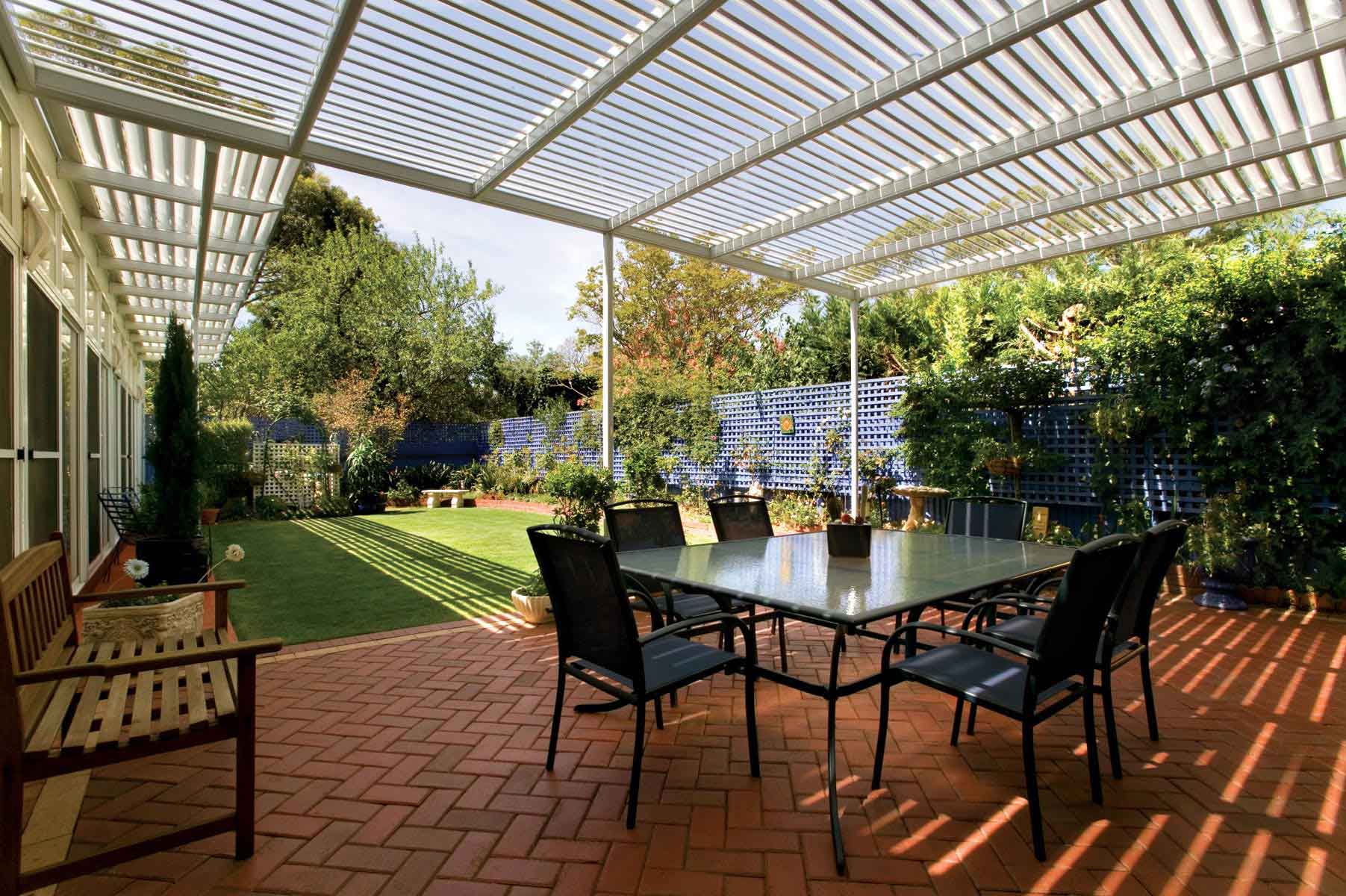 We're calling it like it is: properties with dedicated outdoor entertaining areas and living spaces are a guaranteed hit with not just guests, but potential buyers, too! Clients have consistently found that their property values have risen after investing in their chosen outdoor living solution, whether it's a timber deck or steel pergolas. Not only does it offer a durable and long-lasting structure that lets you enjoy your backyard in all weather conditions, it adds a cohesive look to your home that boosts its value on the market, too.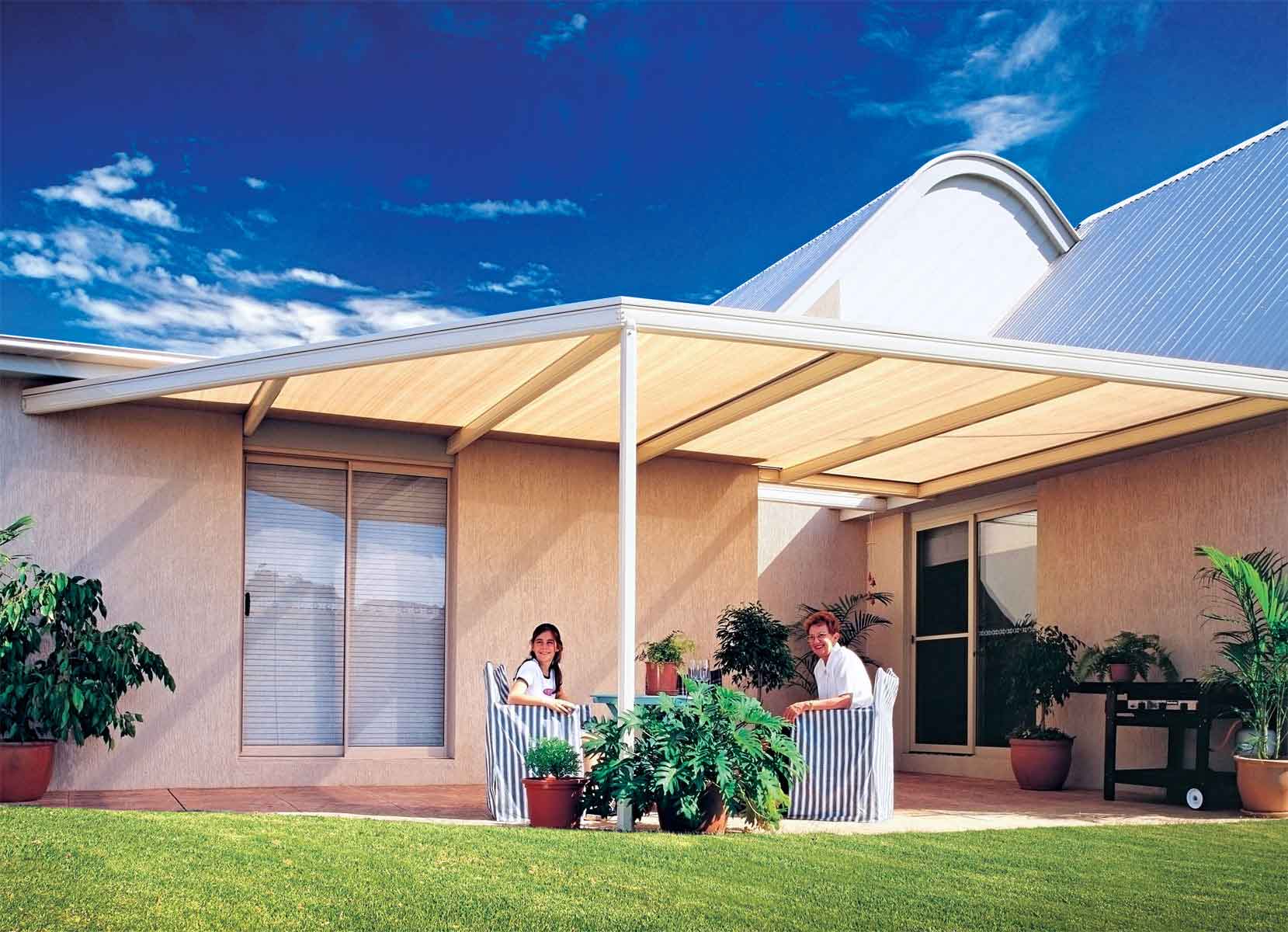 At Outdoor Impressions, we're passionate about creating functional and beautiful outdoor spaces for our customers. We offer a range of Stratco pergolas across Melbourne, and the innovative designs of Stratco's louvers and pergolas offer a sleek final look. There are also an incredible array of colours on offer so you can find a finish that perfectly suits your home.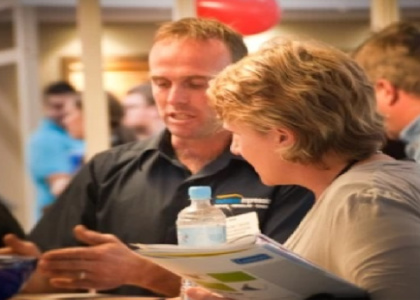 Professional Contractor, Director, Outdoor Impressions
Anthony Davis is a professional contractor and Director of Outdoor Impressions, the leading authorized Stratco dealer in Melbourne. With extensive knowledge in outdoor design and construction, Anthony and his team deliver design-focused, functional home solutions. With over 50 years of combined experience, Outdoor Impressions provides tailored, lifetime-engineered products for your outdoor living area.
So what're you waiting for? Elevate your home today with Melbourne's best pergolas, patios and carports built with only the best Aussie materials, exactly to suit your home!
Get the car under cover or extend the outdoor entertainment area with zero stress and no obligations- get a free quote today!
For a FREE Quote, just fill out this form and one of our team members will contact you within one business day.
Get Free Measure & Quote!
Please fill out the form below and we will back to you soon.
Factory 1, 158 Canterbury Road Bayswater North VIC 3153
CONTACT US
Visit us:

Factory 1, 158 Canterbury Road, Bayswater, North Vic 3153