Maybe you've got a growing family, and are needing more room in the backyard for an entertainment area, or as a gathering spot. Or maybe you've got a small yard and are looking to make the most of it. The most important part of ensuring that small spaces are utilised properly is to make sure that all design elements are well-planned and cohesive, for a stunning look that is both practical and gorgeous. Big or small, patio spaces are an amazing way to transform outdoor areas from drab to fab. Depending on the design, layout, and smart outdoor solutions used, creating a serene area for some much needed rest and relaxation for the family can be easy. With more and more small patio ideas coming out as homeowners and builders let their creativity shine with each project, you're sure to find some style inspiration for your own space. Looking to refresh your yard for the new year ahead? We've got you. If you're wanting to make the most of your small patio space for your growing family and friends, take some time to look through our handy guide of small backyard ideas for your next project!
1. Use Furniture that Folds, Stacks, or Fits
Small outdoor spaces benefit from smart furniture solutions that make the most of the space without making it feel too cluttered. Even if you have a tiny backyard, consider planning out a seating area or a dining area using furniture that is foldable or stackable, making it easy to put away if not in use, whether it's lounge chairs or a stylish outdoor table. After all, if you've got a growing family, you need to be smart and use all the space you can get, especially if you've got a small home that can feel crowded! Furniture that can be put away easily by fitting into each other can work beautifully in a small space too. It's easy to think of your patio as an outdoor living room of sorts, so it's important to put the entire space to good use by thinking of how you're going to be using your backyard patio, whether it's for relaxation, entertaining, or even dining.
2. Outdoor Lighting Adds Magic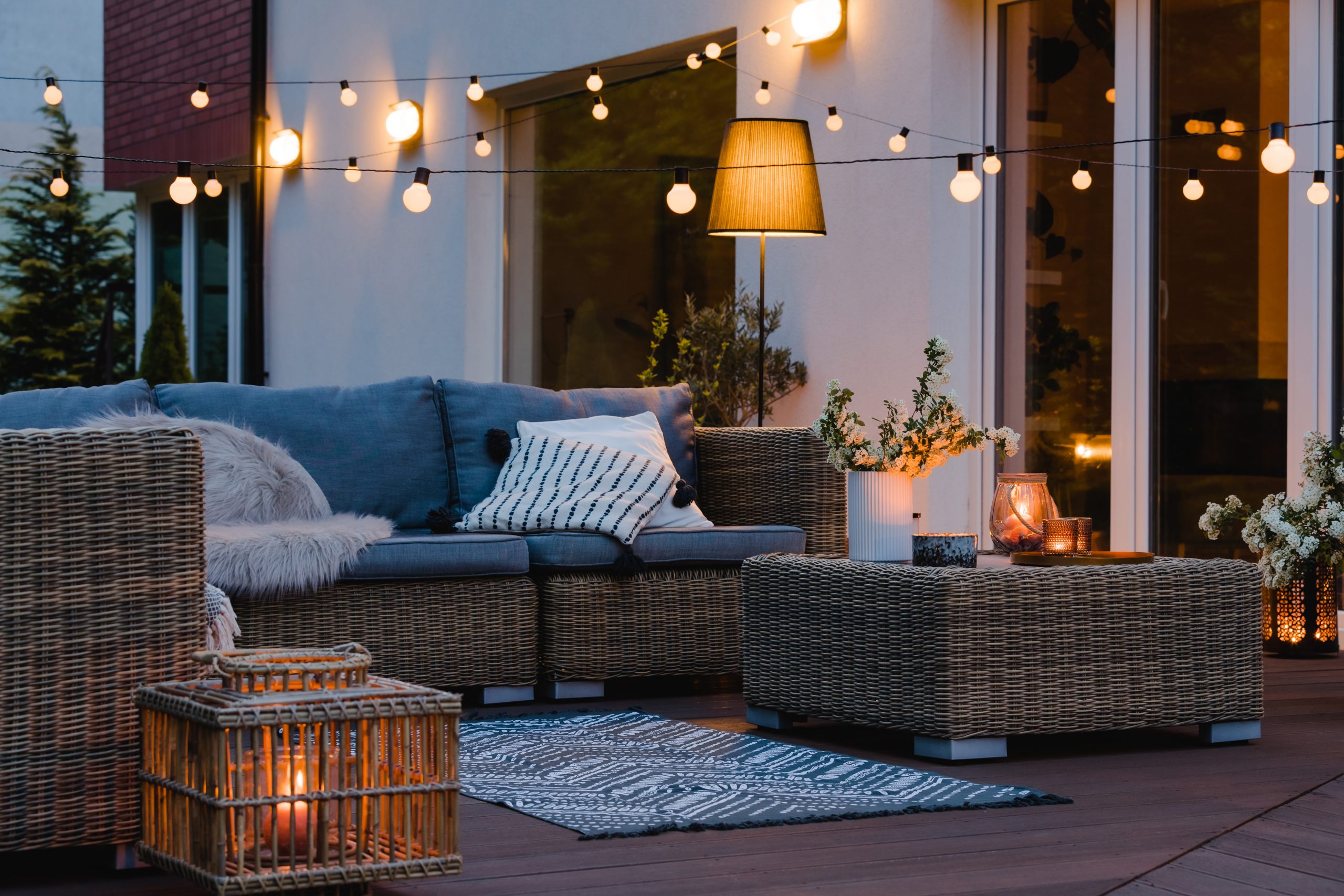 Outdoor lighting can have a cosy, even romantic effect when placed properly. Patios for a small backyard decorated with string lights, or strategically placed spotlights or garden lights set the stage for a beautiful space for evening dinners and family barbecues during the warmer summer months. Take your outdoor living space from day to night by adding step lights and bollard lights, too, so you can keep using your well-designed outdoor area even when the sun goes down.
3. Make Things Warm and Cosy with Fire Pits
Out for other small backyard ideas? Whether you're after a patio for entertaining guests or to extend your living space and enjoy the outdoors, there's no denying that the addition of a fire pit is an amazing way to add both warmth and lighting to your patio. Not only that, having a fire pit means that come wintertime, you'll be able to utilise your patio space even as the temperatures plummet, and you'll actually find yourself looking forward to the colder months, too! Make the space look even cosier with a stylish outdoor rug and comfy pillows to level up the sitting area, but be mindful – because you don't have a lot of ground space, make sure your designs are minimalistic, cohesive and match with each other to avoid deceiving clutter.
4. Be Bold and Bright with Colours and Textures
A modern patio usually has a natural colour palette, but don't let that stop you from experimenting with the colour of your outdoor furniture and design pieces. If you're feeling like you've got an outdated backyard, it's time to hit reset and refresh your patios for a small backyard! Bright, inviting colours become a perfect focal point for guests and family members.
5. Add Curtains for Dreamy Days
A sure-fire way to impart a private feeling to any outdoor space is the addition of curtains. This is one of the best small backyard ideas as not only does it separate your backyard space from the interior of the home, it also prevents prying eyes from looking into your relaxation space if you're so inclined. Plus, when the warm weather hits and the summer breeze comes, it's a great way to keep the heat out and let the cool air in.
6. Add Roofing for All-Year Enjoyment
Take your patio to the next level by adding a roofed area to keep you safe from the elements, come rain or shine. Stratco Outback® roofing solutions are a popular choice for homeowners and builders, with high tensile steel that's made to withstand Australian weather. Make sure that you can enjoy your new outdoor room year round by taking advantage of Stratco's wide range of outdoor living solutions. From patios, pergolas, and verandas, you've got a wide range of options that you can actually use to make your spaces look bigger – for example, go for lighter colours if you can as it helps to reduce a cluttered and claustrophobic feel. You can also opt for a louvre-style roofing or sunroof, where you can adjust the shade to how you wish – or use curved or high rise style roofing to lift up the space and create the illusion of a taller ceiling.
7. Consider Natural Elements Like Plants and Water
If your backyard has a garden adjacent to your patio, make full use of your green thumb and add plants and flowers to your design plans! Not only does this add a welcoming look to your patio, but the health benefits that come from surrounding yourself in green spaces is hard to ignore. From potted plants, a vertical garden if you have more vertical space, a container garden, to garden beds, you've got a million ways to create a natural look with the addition of a lush garden, even if you don't have a lot of square footage! If you're wanting to add something to ensure visual interest in your small backyard design, a water feature such as a fountain or something like a swimming pool or a plunge pool is sure to draw the eye, too, if you're able to add something that fits perfectly in your small garden. Cool, calm colours such as blues and greens can evoke serene vibes, creating a relaxing space your family and friends will love to spend time in.
Don't have a Patio?
Any space, whether big or small, can benefit from the right planning. Plain patios, whether they're made from wood or concrete pavers, can be transformed into stunning outdoor areas using clever design ideas, beautiful outdoor furniture, and an understanding of your own style and how you want to use the space for your specific needs.
If you're looking for patio installers Melbourne for the new year, call Outdoor Impressions at +61 3 9728 5377 or visit 1/158 Canterbury Rd, Bayswater North VIC 3153, Australia. Our professional team have all the know-how on how to create beautiful spaces, from a comfortable lounging area to outdoor dining area even if your space is a little small, so if you're looking for more small outdoor patio ideas, look no further!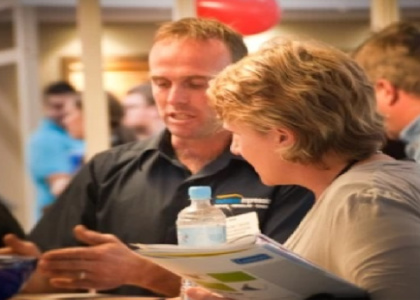 Professional Contractor, Director, Outdoor Impressions
Anthony Davis is a professional contractor and Director of Outdoor Impressions, the leading authorized Stratco dealer in Melbourne. With extensive knowledge in outdoor design and construction, Anthony and his team deliver design-focused, functional home solutions. With over 50 years of combined experience, Outdoor Impressions provides tailored, lifetime-engineered products for your outdoor living area.