No matter what time of year it is, having a private, outdoor space in the comfort of your own property is just incomparable. Nothing beats having space to just sit back, relax, and wind down from the hustle and bustle of life, whether on your own or with friends and family. Melbourne pergolas are such structures that provide you with privacy and shelter for whatever requirements you may have, be it for personal recreation, entertaining guests, or even for providing more space for your gardening needs. But as with most outdoor living spaces, when in preparation for installing a pergola, you may need to settle a few requirements before you can install your new structure.
Do you need a planning permit and council approval for a pergola?
Local councils are in charge of providing approvals and permits for their area. Since a pergola can be built attached to a house, or built freestanding, and requires materials and appropriate space on the property to be built, it's important to consult with your specific local council to see if you need to file for a planning permit before you start construction. This is because a planning permit is a legal document that outlines what development or specific land use is allowed, and depending on your local council, this can include putting a pergola in your backyard.
If you skip this step, it's not impossible that you may face a fine or be required to tear down your new pergola for noncompliance with council regulations.
Should a pergola be attached to a house or can it be freestanding?
Once you've figured out if you are required to have a planning permit and council approval for your Melbourne pergola, you may be wondering whether or not you can have it constructed attached to your home, or if it can be freestanding. This really depends on the type of pergola that you are after, and what you're planning to use it for regularly.
Some homeowners have chosen to get freestanding pergolas because they want to maximise the use of their pergola in their garden by making it a focal point, while also adding a relaxation spot. This can be done by designing a garden layout that really emphasises the pergola installation while still integrating its design into the general natural theme. You can do this by planting creeping vines that can weave through the shade blades, providing natural shelter and a beautiful, natural aesthetic.
Pergolas that are built attached to the home are usually constructed with additional living space in mind. This can range from extra outdoor space for the family to relax in, complete with comfortable outdoor furniture made to withstand whatever weather conditions there may be throughout the year, to an entertaining area for parties and celebrations with friends and family. Having a pergolas melbourne attached to the home is not only a smart move to ensure that there is more space for everyone to mingle and enjoy, but it also gives family members year-round the same kind of relaxation space that they would get from a freestanding pergola, too.
Can you put a roof on a pergola?
Pergolas traditionally have slats for roofing, which means that there is limited shade and that the sun can and does shine through during sunny days. However, this may limit your usage of your pergola when the weather is rainy, which is why some homeowners have thought to put solid roofing on pergolas.
The answer is yes, you can! While pergolas with creeping plants woven through the slats provide better shade than ones without, if you really want to make sure that there is ample shelter no matter the elements, you can look for pergolas that can have shade cloths installed, or ones that have innovative Shade Blade systems, which are angled, fixed blade arrangements that provide appropriate protection.
How close can a pergola be to a fence?
It's important to check with your local council what your construction limits are, but a good rule of thumb is to make sure that any structure you are planning to build, not just a pergola, is built more than 900mm from your property boundary. Otherwise, aside from a planning permit and council approval, you may have to file for a fire separation permit, and a discretionary permit in some councils, which can cost you extra.
Depending on the council, this may be either measured from the edge of the structure, or it can be from the overhang or the roofing in place. Either way, it's best to check with the council and the builder that you are hiring to ensure that you are building within the requirements.
What is the best material to use for pergolas?
Pergolas have been traditionally made from wooden materials, which really help to amp up the natural feel that it exudes once installed. However, nowadays you are not limited to just wooden materials for your pergola. Rather, if you're wanting to ensure longevity and style flexibility, you may be wanting to find a different material.
Pergolas can also be made of high tensile steel. This high-quality material has been tried and tested to withstand the elements, and is well-known to be a great choice by builders for outdoor living spaces. Not only it is strong and sturdy, but it is also easy to maintain and does not easily rust or rot like lesser metal materials or wood that has been exposed to moisture and extreme heat.
If you use steel, you can rest assured that your investment will not only last for the years to come but also that it will maintain its good looks for longer, too. And not only that but because of the flexibility that the material affords when it comes to designing your Melbourne pergola, it'll be a breeze designing your new outdoor living area with consideration of your current home design, which means you'll have an easy time achieving a cohesive aesthetic no matter what.
Check out our article about the pergolas melbourne.
If you're looking for pergola builders Melbourne, call Outdoor Impressions at +61 3 9728 5377 or visit 1/158 Canterbury Rd, Bayswater North VIC 3153, Australia.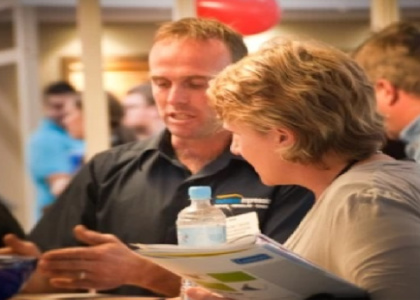 Professional Contractor, Director, Outdoor Impressions
Anthony Davis is a professional contractor and Director of Outdoor Impressions, the leading authorized Stratco dealer in Melbourne. With extensive knowledge in outdoor design and construction, Anthony and his team deliver design-focused, functional home solutions. With over 50 years of combined experience, Outdoor Impressions provides tailored, lifetime-engineered products for your outdoor living area.