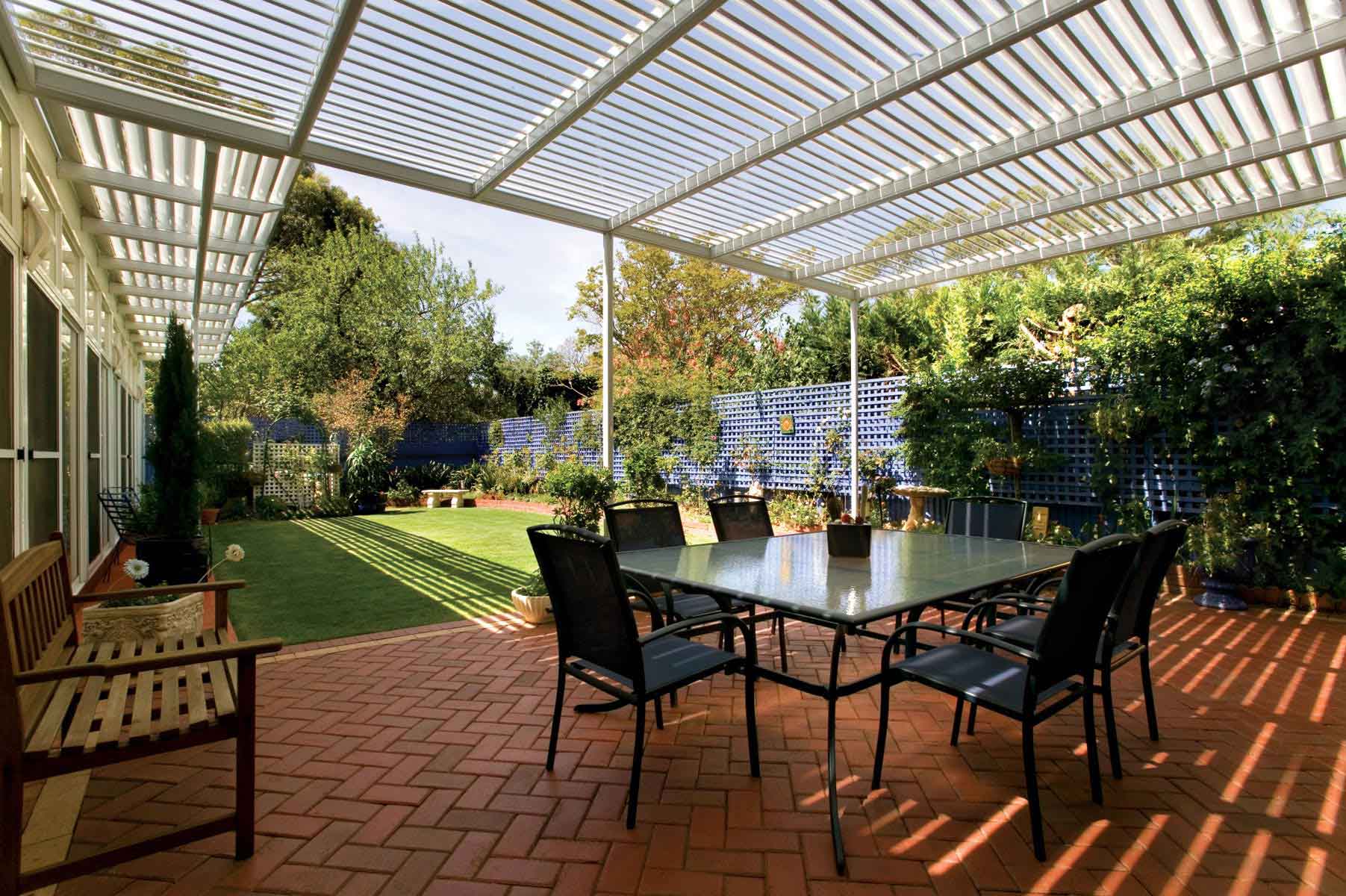 When you're in your home, enjoying the peace and quiet of the space, it's a given that you'll have the privacy that you need. Being within sturdy walls and behind closed doors fosters that sense of safety and seclusion that enables everyone to unwind and destress from the action of the day. And though spending time at home indoors is a tried and tested way to relax, don't discount how utilising your outdoor space can diminish your stress just as well, if not more.
Outdoor spaces have long been used as additional areas for rest and relaxation, while also making sure that you're making use of every inch of space, sometimes even up to the property line. From swimming pools, kid's playgrounds, gardens, to everything in between, there's an outdoor space that will perfectly fit your needs. And whether you're after a space to chill in, or a spot to entertain your friends and family, it's a no-brainer to add in some elements that create some privacy in your outdoor space. After all, who wants some random strangers listening in on your private conversations with close loved ones? Below, we've got some backyard privacy ideas.
View-blocking Plants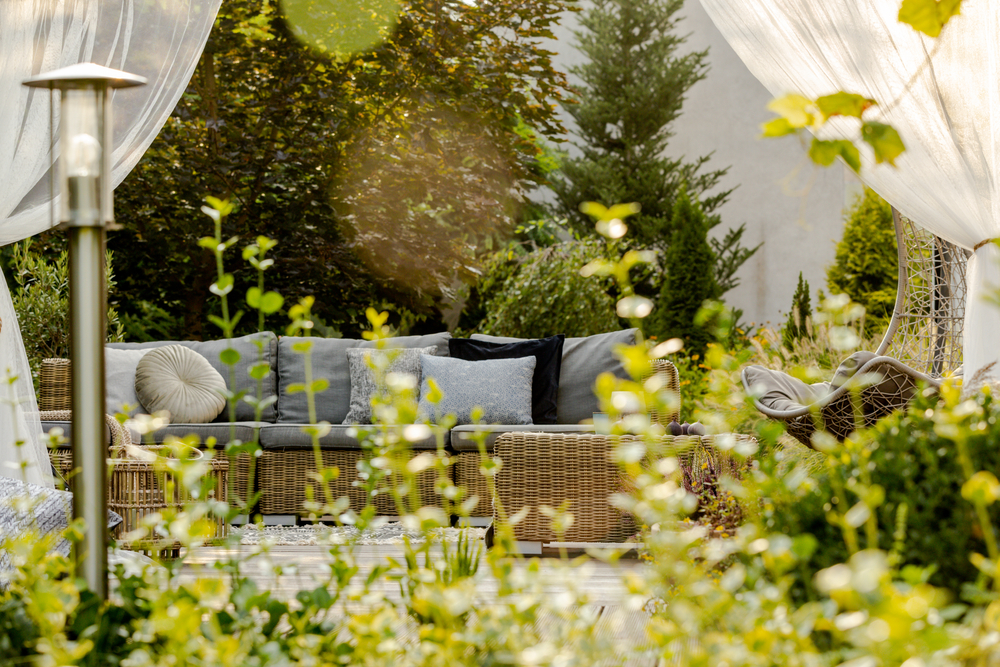 Big, leafy plants are a great way to add some instant privacy to any outdoor space. Look for fast-growing species that can be grown both inside and outside the home, making it easy for you to move them in and out as temperatures soar or plummet over the year.
Hedges
An easy way to simulate the privacy effect of a fence or a solid wall without building them is to border your outdoor space with tall hedges. These help to create a private space by blocking view while also buffering noise from outside: whether it's your neighbours enjoying their own backyard, or cars zooming past.
Canopies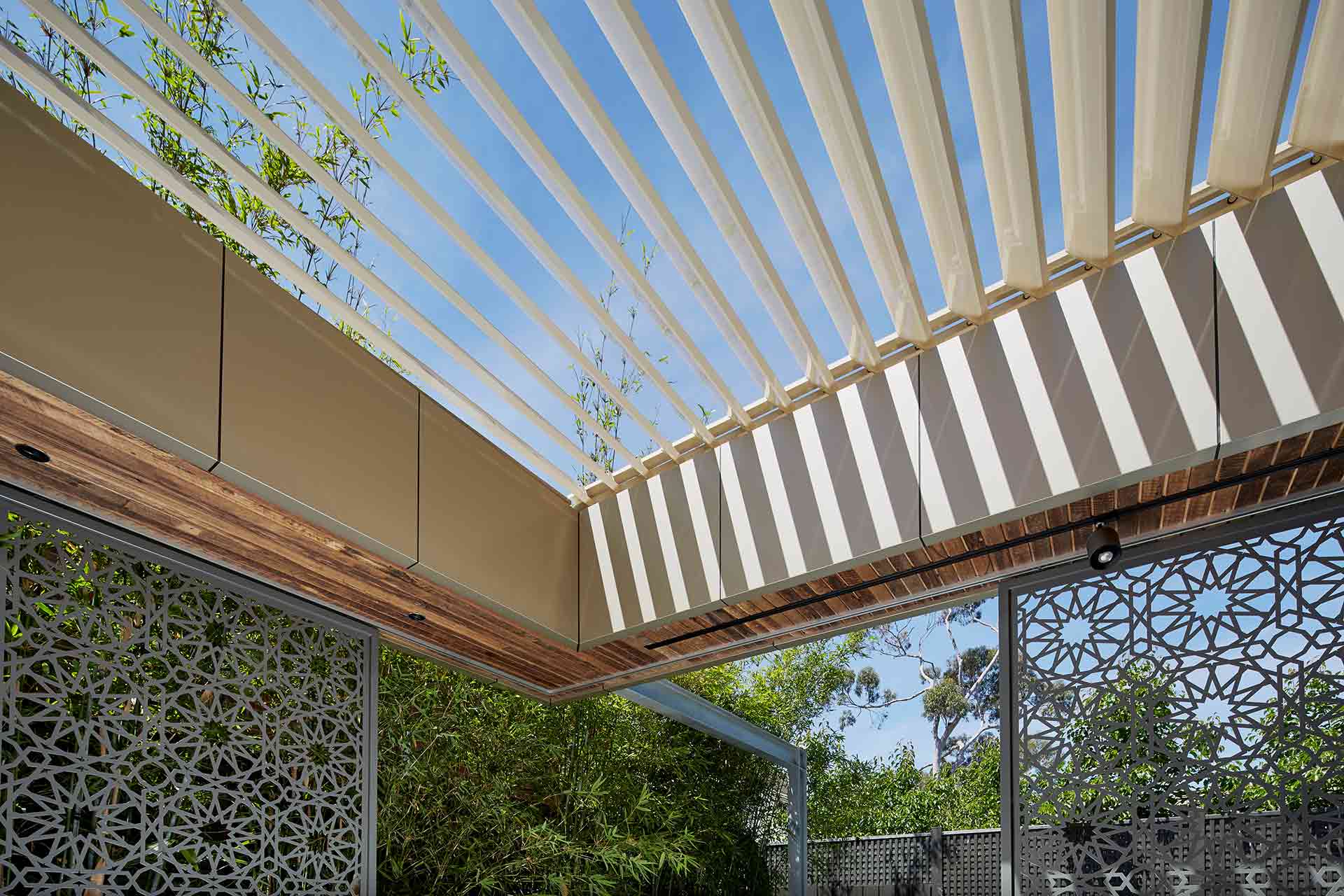 Awnings and canopies are a tried and tested way not only to keep yourself protected from the sun's harmful UV rays, especially during summer, it's also a good backyard privacy idea when you have neighbours who have second-floor windows that offer a look into your backyard space. Nowadays, there's a wide range of awnings and canopies available, with retractable types that make personalising your space for day-to-day use a breeze.
Vines and Trellises
Trellises are a good way to break up the line of sight, especially when installed on top of the deck railing. The patterned wood trellis not only looks cosy and homey, it also provides a great starting point for adding vines! This combination is an amazing way to block the neighbour's view, giving you a little privacy with a natural touch. Amp it up by planting shrubs or hedges along the sides of your deck to really level up that cosy feeling.
Large Garden Ornaments
Use your sense of style to create additional privacy, whether you've got fencing already or are working with a wide open space. Large garden ornaments such as container gardens, potted plants, birdbaths, or even utilising your existing plants and trees can help cloak the space in shade and act as privacy walls to evoke a sense of seclusion.
A large outdoor umbrella may also be a good addition to your garden, blocking harmful UV rays and adding another level of privacy when you place it against an existing fence or greenery.
Water Features
Concerned about background noise? Water features are a good idea when it comes to dealing with unwanted noises in your backyard. Not only that, but the sound of rushing water is relaxing and will definitely add to the ambiance of your outdoor space.
Walls and Lattice Fences
A privacy fence is the standard way to seclude a space, and if you're wanting something a little more open than wooden fences, looking at a lattice screen might be a good fit for you. Simple lattice designs on wood fencing can add that much needed outdoor privacy screen you need, without enclosing the backyard too much.
Creative Landscaping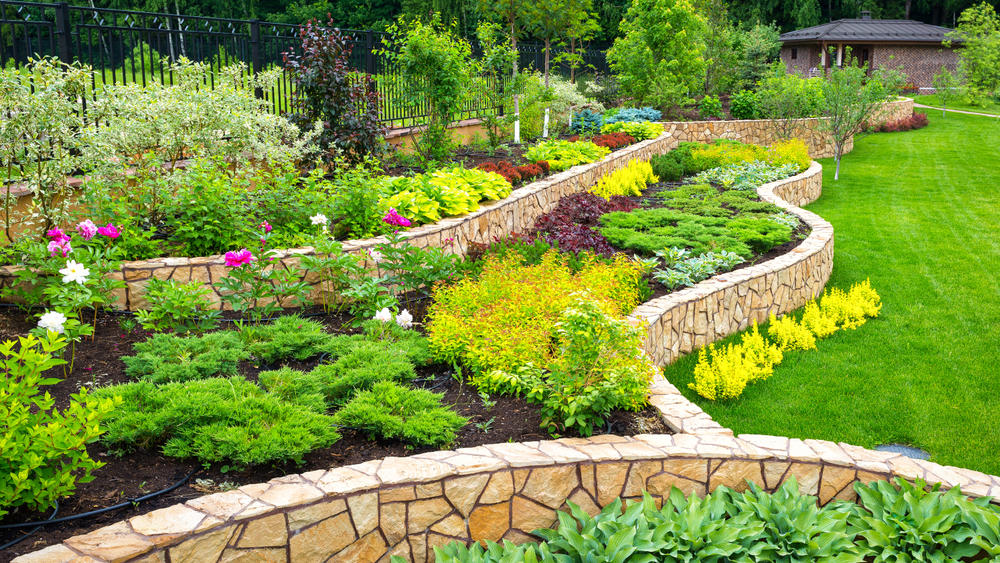 Starting from scratch and have existing trees and shrubbery in your backyard? Take advantage of what you currently have! Old trees are typically an amazing way to provide shade and privacy while keeping that natural feel, too. If you're thinking of adding a deck to your outdoor space, plant some lush greenery, or plant trees around the edges to soften harsh lines and evoke a more secluded feeling.
Don't underestimate how raised garden beds can amp up your backyard's privacy. As a rule of thumb, mound up the soil to a height that's between 30 to 60 centimetres. This ensures that your greenery has that much needed extra height that will add to the complete privacy you're working towards.
Can't erect a stone wall or wood fences for the entirety of the space? No sweat! A vertical garden with climbing vines and tall shrubs can be a perfect solution to draw away the eyes from the outdoor living space itself.
Strategic placement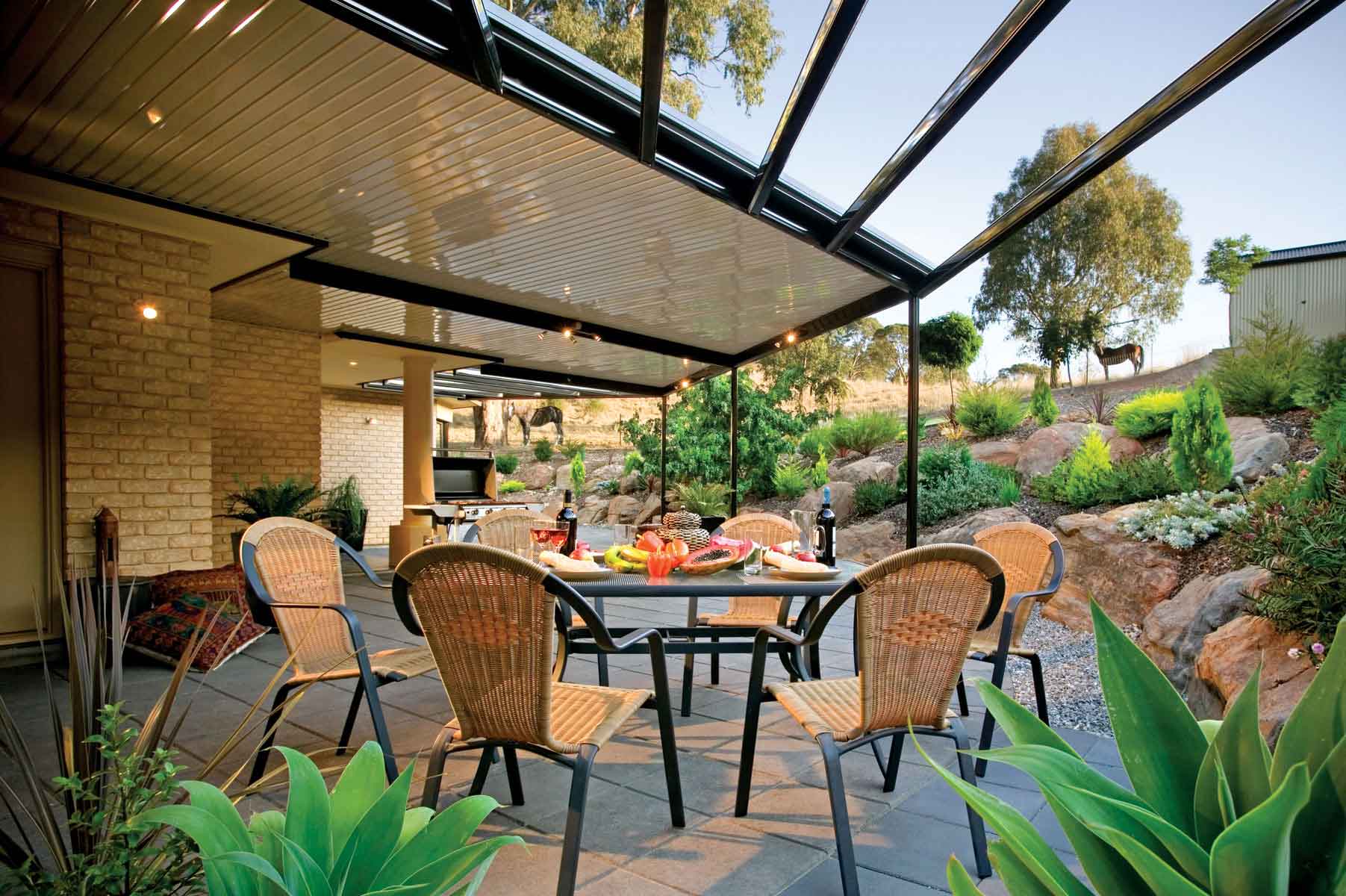 Of course, it's always recommended to have a chat with a builder to get advice on where the best spot for your central outdoor space will be. Try and choose a spot that is out of the way, such as a corner or a side of the house that's least visible to onlookers. You can even extend the roofline over this space to help it look more cohesive.
Pergolas
Pergolas are a beautiful addition to any outdoor space, creating shade and adding in a great focal point. Homeowners enhance their pergoals with the use of planters, light fixtures, and outdoor curtains to great effect, creating an ethereal little space that's intimate yet still practical. You can also mix and match by combining a pergola and a trellis to create private spaces with vines creeping all over!
Wondering how to install pergolas in Melbourne in your own outdoor space, or looking for more backyard privacy ideas? Contact Outdoor Impressions at +61 3 9728 5377 or visit 1/158 Canterbury Rd, Bayswater North VIC 3153, Australia. Our friendly team would love to help you create the outdoor living solution of your dreams.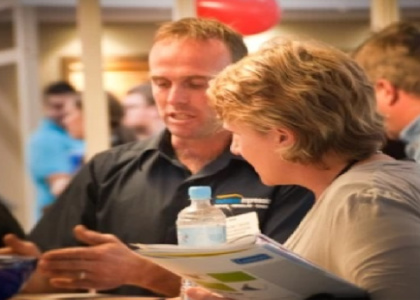 Professional Contractor, Director, Outdoor Impressions
Anthony Davis is a professional contractor and Director of Outdoor Impressions, the leading authorized Stratco dealer in Melbourne. With extensive knowledge in outdoor design and construction, Anthony and his team deliver design-focused, functional home solutions. With over 50 years of combined experience, Outdoor Impressions provides tailored, lifetime-engineered products for your outdoor living area.