When it comes to outdoor living in Melbourne, there's just nothing like being able to enjoy the great weather and the outdoors from the comfort of your own home. Pergolas are an amazing way to transform your outdoor living, giving you excellent protection for the sun's high heat, and protection from the elements year round. But not all pergolas are created equally. If you're looking to make sure that you'll get an outdoor living space that fills your needs perfectly, looks amazing, and stands the test of time, it's important to be discerning of the materials your pergola will be made with. Look for durable materials that are constructed to withstand Australia's weather conditions over a long period of time, and materials that will keep their integrity and style day in and day out.
If you're looking for a pergola that will suit your needs and has excellent value, considering getting Pergolas Melbourne! Wondering what makes Colorbond so great? Read on to find out about this highly durable material!
What's Colorbond?
Colorbond steel is a sustainable steel that contains recycled content, constructed to be extremely durable and resilient to Australia's weather conditions. It's ideal for outdoor living areas because of its five layer design, making it highly resistant to chipping, flaking, and blistering. For this reason, it's so much more than just painted steel!
Colorbond steel is corrosion resistant, non-combustible, and termite resistant, which means that any patios, pergolas, or outdoor living spaces made with this material are built to last. It's manufactured in Australia as according to Australian Standards (AS1397 and AS/NZS 2728), so you know that you're supporting local jobs and industries by using this material in your outdoor living space.
Colorbond steel is assessed for Australian conditions, which means that it's tested rigorously to ensure that it can be used safely in a wide range of building and manufacturing applications. Tested in a wide range of Australian conditions, you can rest easy knowing that your Colorbond pergola has been tried and tested extensively.
Is it Customisable?
The great thing about using Colorbond steel when you're looking to expand your outdoor living area is that it's an ideal addition to any home. With 22 colours to choose from, it'll be easy to find a Colorbond outdoor living solution that complements your existing home design. What's more, Colorbond steel is easily customisable for your needs. Manufacturers such as Stratco offer a wide range of options that will suit any home, with flat or pitched roofs, and shade blades, meaning that you can get the outdoor space that you want, with the right materials to make sure it's durable and long-lasting. Stratco Outback® Pergolas are not only available in an extensive colour range from gloss to matte shades, but are also available in a range of designs for any size of outdoor space, requiring minimal posts and rafters.
What About Maintenance?
Maintaining colorbond steel is extremely easy! Regular washing with clean water prolongs the integrity of its colours, and ensures that no debris is chipping away at your high quality finish over time. It's important to note that some areas of your pergola might not need this type of maintenance, as rain water works extremely well to wash away dirt or build-up. Focus on wall cladding and gutters, and wash these areas down at least every six months to keep everything in tiptop shape! How easy is that?
If you're looking to expand your outdoor living space, install a veranda or a pergola, don't hesitate. Look for suppliers of colorbond steel solutions, such as Outdoor Impressions, and find your perfect outdoor living space that will not only integrate with the current look of your home, but will also add value and functionality for the years to come. Contact us today to learn more about colorbond pergolas and how it'll be a great benefit to your home!
If you're looking for outdoor pergola Melbourne, call Outdoor Impressions at +61 3 9728 5377 or visit 1/158 Canterbury Rd, Bayswater North VIC 3153, Australia.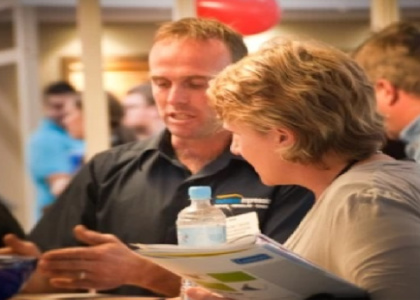 Professional Contractor, Director, Outdoor Impressions
Anthony Davis is a professional contractor and Director of Outdoor Impressions, the leading authorized Stratco dealer in Melbourne. With extensive knowledge in outdoor design and construction, Anthony and his team deliver design-focused, functional home solutions. With over 50 years of combined experience, Outdoor Impressions provides tailored, lifetime-engineered products for your outdoor living area.