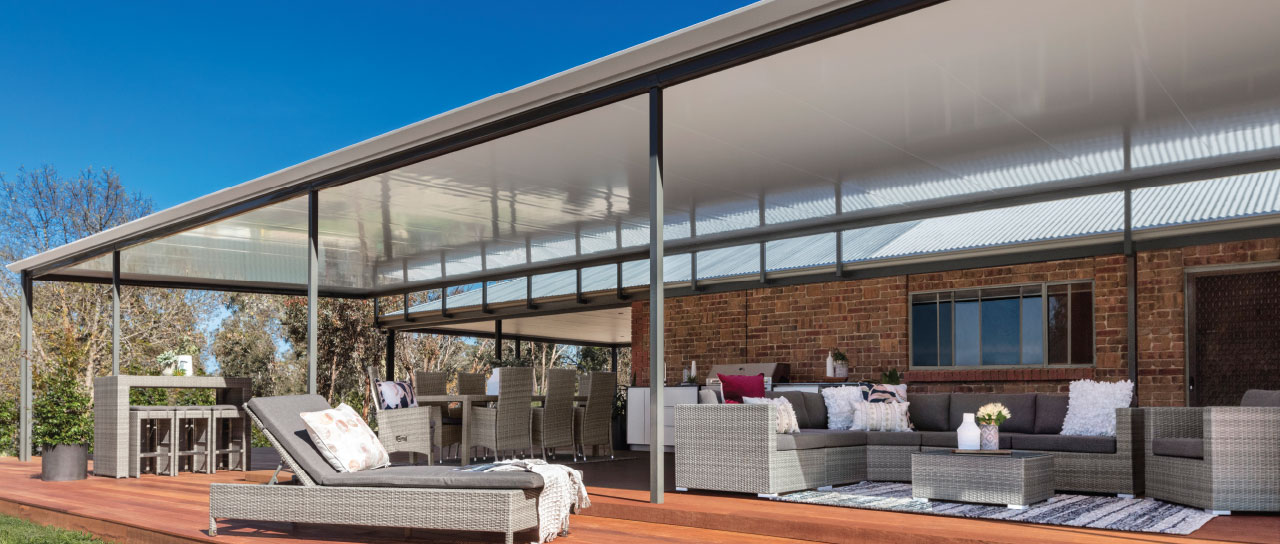 Having a great outdoor area in your own backyard is a great investment. You don't need to go far or spend a lot of money to enjoy fresh air and fun activities with your friends or family. With the right type of heating for outdoor living, you can relax outdoors all year long.
With your very own fire pit, you can safely and stylishly enjoy a warm winter outside in the comfort of your own home. For additional warmth, you can install other outdoor heating and accessories that even match your aesthetic.
From fire pits with tabletops to portable fire pits, there's a variety of options you can choose from. You can choose one of many different colours, finishes, and materials to find the perfect touch that will complement your patios melbourne.
Patio Heaters
One quick way to warm yourself up outdoors is a patio heater. If you don't have the time to start a flame in a fire pit, patio heaters bring smokeless heat to your space quickly and efficiently.
Patio heaters can be freestanding, tabletop, or wall-mounted. Wall-mounted or tabletop patio heaters are preferable if you don't have a lot of space, while freestanding ones can be placed anywhere in your outdoor space.
There are three main types of patio heaters depending on their heat source: gas, propane, or electric. Any of these should be safe as long as you keep combustible materials out of the way and remember to turn it off after each use.
Natural Gas Heaters
These patio heaters are connected to your natural gas line, making them a permanent fixture. If you don't plan on redecorating for a few more years, it's a good option since it provides stronger heat which maximizes the area covered by even just one heater.
It's a very convenient option if you have a natural gas line installed as you don't have to refuel it from time to time.
Electric Patio Heaters
Electric patio heaters can be installed anywhere they can reach an outdoor grounded outlet. You only have to plug it in and they come in a variety of shapes, sizes, and designs.
If you're concerned about your environmental footprint, eco-friendly electric heaters will use much less fuel and energy than alternative heating options.
Portable Propane Heaters
Out of the three, this is the best option if you're looking for something more portable. They have wheels so you can move them around your outdoor area. The main disadvantage is that you would need to refuel these from time to time.
Thanks to their design, portable propane heaters are the only ones that can provide 360-degree heating.
Fire Pits
Contrary to popular belief, you can enjoy a nice fire in your own backyard any time of the year but it's also a fun way to generate warmth for outdoor hangouts in winter.
You can purchase all the tools and materials you need to build a fire pit or you can purchase a pre-built and assembled one.
Choose the right fire pit for your lifestyle: there are outdoor propane fireplaces, electric fire pits, or wood-burning fire pits. A fire pit table is also a suitable option if you want to use liquid propane or natural gas. Fire pit tables can function as a gorgeous centrepiece for your yard.
Benefits of Fire Pits
Fire pits are suitable for any occasion. Whether you're enjoying a quiet evening in your outdoor hot tub or hosting an outdoor evening party in your patio, a fire pit can provide warmth and lighting, deter bugs, and act as a main attraction.
Fire pits also have proven health benefits. They're known to promote relaxation and lower blood pressure, giving people a sense of warmth and security.
On top of that, fire pits are a worthy long-term investment. They are affordable to run because of the variety of fuel sources available to you. This also means it's very natural and they typically smell great, not the unpleasant odor you would expect from a fire.
Fire pits and fire pit tables are also relatively low maintenance. Just remember to put them out after every use to ensure the safety of you and your home.
With one fire pit in the middle of your patio or outdoor space, you create an effective heat source that many people can enjoy together. Sit around your fire pit on a cold winter's day and have a relaxing chat as you roast marshmallows and share hot drinks.
Fire pits can fit in with any outdoor space, regardless of size. They can instantly boost the look of your patio or yard.
Wood-Burning Fire Pit
Wood is the perfect fuel for traditionalists or those looking for a more nostalgic feel. They don't need to be hooked to any fuel source and can be placed anywhere. However, you must make sure your fire pit adheres with any local legislation and regulations.
Floating embers from fire pits can also be a risk so make sure to keep combustible materials from a distance.
Portable Propane Fire Pit
These are much easier to light and can be moved around as necessary. They're suitable if you find yourself hosting impromptu campfires often. They are also smokeless and can be used wherever wood-burning is banned.
You would, however, need to watch propane levels and refuel from time to time so the fire doesn't die unexpectedly.
NATURAL GAS FIRE PITS
Some wood fire pits and propane fire pits can be adapted to use natural gas. It requires professional help to install and is a generally safe option. It's a more permanent fixture but if that's not a problem, it's a convenient option for those with natural gas lines installed.
If you need more help in choosing the right outdoor heating option for your patio or yard, get in touch with the experts!
If you're looking for patios in Melbourne, call Outdoor Impressions at +61 3 9728 5377 or visit 1/158 Canterbury Rd, Bayswater North VIC 3153, Australia.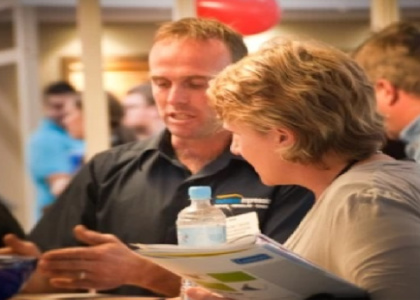 Professional Contractor, Director, Outdoor Impressions
Anthony Davis is a professional contractor and Director of Outdoor Impressions, the leading authorized Stratco dealer in Melbourne. With extensive knowledge in outdoor design and construction, Anthony and his team deliver design-focused, functional home solutions. With over 50 years of combined experience, Outdoor Impressions provides tailored, lifetime-engineered products for your outdoor living area.