Cars are a big investment that helps you in your day-to-day life. That said, it's important to protect your big-ticket investments to really lengthen its lifespan and appearance. With the Australian sun and its changing weather, looking into getting shelter for your car, especially if you lack a garage, is a necessity! Parking your car under a tree may temporarily provide your car with shelter, but the risk of getting bird droppings on your windshield and paint is high with that option, as over time this can really deteriorate your paint job which will not only look ugly but also lessen the value of your car. So if you don't have a garage, the next best thing to protect your car may be a carports.
What is a carport?
Basically, a Carport Melbourne is a shelter that tends to take the place of a garage. It is usually constructed from wood, metal or other materials, and provides shelter for your car. Unlike a garage, it does not take much to construct and takes little time to put together and pull apart, if necessary. This means that your car is protected from not only the sun, rain, hail, and even bird droppings.
Benefit of carports
Cost-effective: for a fraction of the cost of a garage, you can protect your vehicles from outdoor elements regardless of the weather during the year.

Entering your car during the hot summer months won't be as bad: having a car sitting outside in the direct sun means that when you finally get in your vehicle to drive somewhere, it will feel like you are sitting in an oven on the highest heat setting. With shelter above your car, it won't get as hot in your idle vehicle and will save you potential burns from seatbelt buckles that you may have gotten used to!

No more bird droppings hail dents, tree branches potentially scratching your vehicle: because you've invested in protecting your car, you're prolonging the longevity of its outside appearance, which then helps retain its resale value in the future

Carports are portable: if the house you are living in is not your own and you are renting, when you move in the future, you can take your carport with you, which means that your investment won't be wasted as you can continue to use this nifty outdoor solution.
Between a carport builders and a garage, there's a lot of benefits to choosing the former.
Carport cost
Depending on their size, material, the possible number of vehicles that can fit in, and quality, carports can range from $1200 to $3000 in cost, which would be a fraction of the price of getting a brick and mortar garage built.
How to find the best carport builders
As with most home improvement projects, it's important to do your research and ask around for quotes on your possible carport. Contractors like Outdoor Impressions provide not only great quality carports for Melbourne homes but are official suppliers of Stratco in Melbourne. So you can rest assured that you'll get high-quality carports installed if you decide that this is the outdoor solution for your needs!
If you're looking for carport installers in Melbourne, call Outdoor Impressions at +61 3 9728 5377 or visit 1/158 Canterbury Rd, Bayswater North VIC 3153, Australia.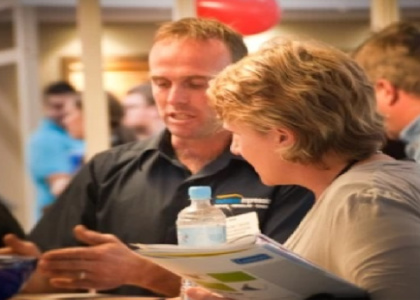 Professional Contractor, Director, Outdoor Impressions
Anthony Davis is a professional contractor and Director of Outdoor Impressions, the leading authorized Stratco dealer in Melbourne. With extensive knowledge in outdoor design and construction, Anthony and his team deliver design-focused, functional home solutions. With over 50 years of combined experience, Outdoor Impressions provides tailored, lifetime-engineered products for your outdoor living area.