One of life's most significant investments can be purchasing your own vehicle. Having your own car not only helps you on your day-to-day life, whether that entails driving to work, running errands, or meeting up with friends and family, but it also provides you with the ease of convenience of being able to get to places on your own time.
But, like all investments that are subjected to regular use, a car does not remain in perfect condition if it is not taken care of properly. Much like you placing your new smartphone in a sturdy case to protect it from bumps and cracks that can occur during use, it is also a good idea to think about where you are parking your car.
Your car deserves protection from the elements, too. There are plenty of reasons why you might want to look into built shelters like Stratco carports for your vehicle, as parking under a tree can only do so much to protect your car. Not only that, but anyone who has done this can attest that it can also lead to headaches, having to clean off tree droppings as well as bird droppings from your car's exterior.
Sunlight and Heat
Sunlight is an essential part of life and people require it in order to be healthy. But much like everything, it is only good in moderation. For us, too much sun can lead to sunburn, nausea, dehydration. When it comes to your car, it isn't quite the same –– prolonged sun exposure over the years can do quite a number on your paint job, which can take thousands of dollars to fix, but it can also cause heat damage to your interior, as well. Heat is the number one enemy of your car's battery life! Aside from this, excessive spikes in temperature can mess with your tires' inflation levels, which can affect your driving.
Imagine how uncomfortable it is to get into a car that has been sitting out in the summer sun for hours. Providing shade for your car when you park it can really help to stave off heat damage, both inside and out.
Rain and Hail
It is not only the sun and the consequent heat that can damage your car. Just like the sun, when the weather is horrid and pollution runs rampant in the air, it can combine with precipitation to become acid rain. This would prove horrible for your paint job! Not only that, but Australia also gets bouts of hail from time to time. From the size of a 5-cent coin to one of a tennis ball, there is usually very little warning and time to get your vehicle under cover when it begins to hail. Ensuring that you find reputable Stratco Carport Builders can really help to safeguard your vehicle from the elements.
If you're looking for carport builders in Melbourne, call Outdoor Impressions at +61 3 9728 5377 or visit 1/158 Canterbury Rd, Bayswater North VIC 3153, Australia.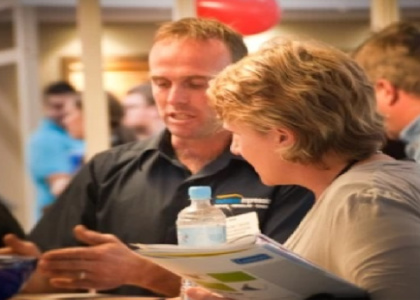 Professional Contractor, Director, Outdoor Impressions
Anthony Davis is a professional contractor and Director of Outdoor Impressions, the leading authorized Stratco dealer in Melbourne. With extensive knowledge in outdoor design and construction, Anthony and his team deliver design-focused, functional home solutions. With over 50 years of combined experience, Outdoor Impressions provides tailored, lifetime-engineered products for your outdoor living area.