If you're looking at adding new outdoor living space to your backyard, that means you've probably spent a lot of time researching and comparing different Stratco patio costs for your Melbourne home. But once you've decided which Stratco patio installers you want to hire, it's a relatively easy process getting your new outdoor space set up and ready for use. But as with any home installation, it's important to learn and keep in mind how to maintain your new house addition so that you can maximise its longevity and make use of it for the years to come. Below, some tips and things to consider to keep your new patio in the best shape throughout the seasons.
Keep an eye on your gutters
Make sure that you check your gutters for debris every so often, and you may seek a piece of advice from Patio Installers in Melbourne. It's ideal to do this before and after winter, as things like leaves, sticks, and other miscellaneous objects can get stuck in your gutters because of regular showers. These items may block your gutters and lead to leaks and damages down the road.
Protect your outdoor furniture.
If you've invested in outdoor furniture to truly liven up your chosen outdoor area, it makes sense to prolong the life of your furnishings by making sure they are well protected. This is not just from the heat of Australian summers, but also from the rains during winter. Planning your furniture placement is a good first step. Keep lounges and chairs, for example, in areas that are fully sheltered from the sun's harsh UV rays, and invest in outdoor blinds, or furniture covers for times when the rain may get into your outdoor space. Doing so can help prevent water damage, moisture build up and even rust.
Pay attention to your roof
The roof part of your patio is perhaps the most neglected area, as it is hard to reach and see. But it also needs some care to continuously look its best. Every couple of months or so, stepping up a ladder and hosing down the Stratco Patio Roof with some water and soap can help keep away bugs and dirt, which can encourage sediment build-up and age the material of your roofing quicker.
Be vigilant against mould and other build-ups
Because your Patio Installation is exposed to the elements, it's important to scrub it down when you see signs of mould and/or dirt. Mould, especially, can grow during the colder and wetter months, so using a scourer with some soapy water can help maintain the strikingly new look of your patio for longer. Sometimes, even just wiping down problem spots can be enough!
These are only a few easy ways to look after your patio to keep it looking fresh and clean. Keeping up your patio care will ensure that you can experience your outdoor space with fewer headaches, and more enjoyment.
If you're looking for stratco patio, call Outdoor Impressions at +61 3 9728 5377 or visit 1/158 Canterbury Rd, Bayswater North VIC 3153, Australia.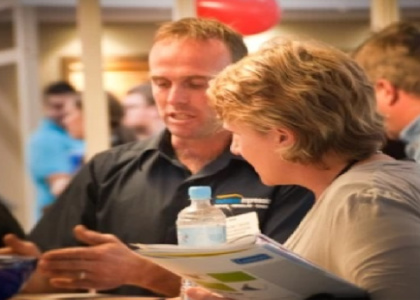 Professional Contractor, Director, Outdoor Impressions
Anthony Davis is a professional contractor and Director of Outdoor Impressions, the leading authorized Stratco dealer in Melbourne. With extensive knowledge in outdoor design and construction, Anthony and his team deliver design-focused, functional home solutions. With over 50 years of combined experience, Outdoor Impressions provides tailored, lifetime-engineered products for your outdoor living area.