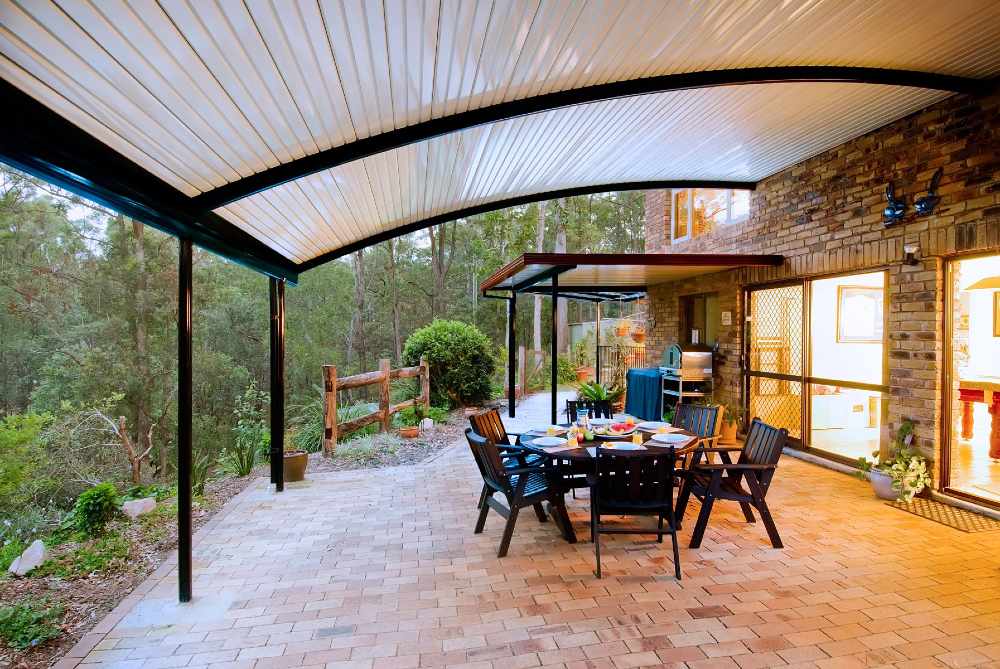 If you're ready to venture into planning for a new and improved outdoor living space, there's a few important things that you need to consider before taking the plunge. It's a no-brainer that you need high-quality outdoor living solutions that will not only be great value for your money, aesthetically pleasing and practical, but also will last you for the years to come. The Stratco Outback® range is a well-known, extremely durable outdoor solution that has been popular with homeowners all over Australia, and for good reason! If you're considering getting a Stratco Outback® Patio, and you're trying to estimate the Stratco Outback® Patio cost for your own outdoor space, look no further than this handy guide.
Flooring
Patios need solid, hardwearing floors. It provides a good division between the green space of your backyard, and the entertaining and relaxation space of the patio, while also letting you put outdoor furniture for practical purposes. If you're looking at your flooring options, your most basic flooring would be plain or coloured concrete, which would also be the cheapest option. However, if this is not fitting the style that you are going for, you also have the option to resurface your concrete flooring for a beautiful finish.
Not your cup of tea? Pavers can also be a great flooring option for your patio area. It's always best to leave laying pavers to the professionals.
Decking
If your outdoor space is on a sloping angle, it might be best to go for decking for your patio. The most basic decking option is treated pine, but you can also go for hardwood decking, as well as composite decking, depending on your budget. Composite decking is the most expensive, but it's also maintenance free, and doesn't require resealing ever so often as opposed to hardwood decking.
Practicality
Consider what you'll use your new outdoor space for. Are you wanting an exclusive entertaining area? A spot for your less-hardy flora to thrive? What about an outdoor kitchen? These aspects can change the Stratco Outback® Patio cost, from differences in the roofing to account for natural lighting for plants, to the outdoor space layout for your furniture and appliances. Add-ons such as lighting and heating must also be considered depending on how you want your patio to function.
Material
There are patio umbrellas available in the market that are easy to remove and install – however, these are usually made of less durable materials, and are not as durable when it comes to the Australian weather. If you're considering getting a Stratco Outback® Patio, you'll get great value for your money because of its high tensile, Colorbond steel construction, and roofing with a polystyrene core that is permanently bonded to a smooth, easy to clean coloured steel underside and a profiled, coloured steel topside.
Size
It's important to note that the costs of patio installation vary, especially when considering the size of the patio you are after. If you're planning to have a small patio, or a large one, the amount of material needed, as well as the installation costs differs. Stratco Outback® Patios can be installed DIY, or you can enlist the help of an expert to ensure that your new outdoor living area is installed perfectly.
Customisation Options
With Stratco Outback® Patios, you've got a wide range of options to choose from to really customise and make your outdoor space your own. You can customise the shape of the roofing, the sizing, and the finish, ensuring that your new outdoor living area compliments your existing home perfectly.

If you're looking for stratco patio cost, call Outdoor Impressions at +61 3 9728 5377 or visit 1/158 Canterbury Rd, Bayswater North VIC 3153, Australia.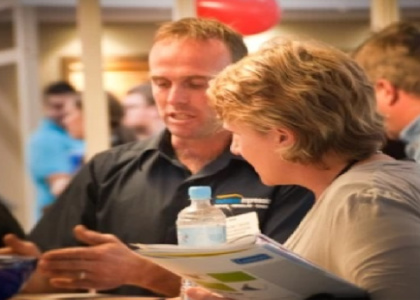 Professional Contractor, Director, Outdoor Impressions
Anthony Davis is a professional contractor and Director of Outdoor Impressions, the leading authorized Stratco dealer in Melbourne. With extensive knowledge in outdoor design and construction, Anthony and his team deliver design-focused, functional home solutions. With over 50 years of combined experience, Outdoor Impressions provides tailored, lifetime-engineered products for your outdoor living area.