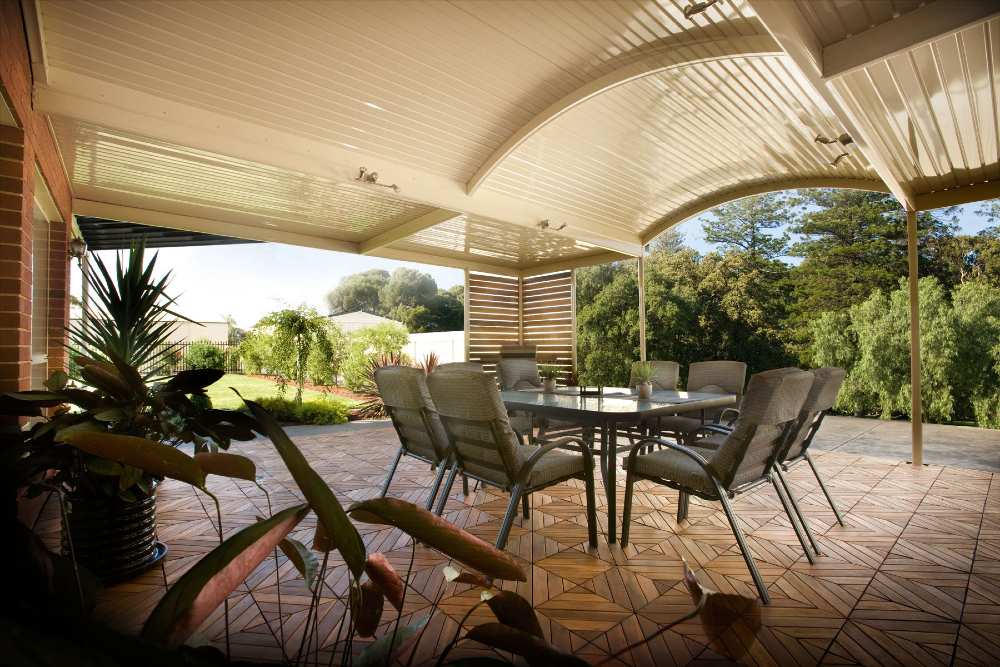 In preparation for the warmer months, you may be reconsidering your outdoor space at home. While a backyard provides plenty of opportunity for fun and relaxation, it might be a better idea to boost your outdoor living by installing a veranda, patio, or pergola. Having one of these outdoor living solutions can really elevate the functionality and enjoyment that you get from your outdoor spaces.
But what is a veranda, and why should you install it?
Verandas: What Are They?
Verandas are roofed extensions of the home, usually providing cover and shade for the front porch. They are attached to the outside of a building, and may be partly enclosed by a railing. It's built level with the ground floor, as well, which makes it ideal for entryways.
They're great spaces to welcome guests, to sit and relax and watch the world go by, or to do some exercise, too. What's more, it's a great space to utilise if you've got a green thumb, and have some fragile plants that need a bit of shade from the harsh rays of the sun.
A veranda is a multifunctional space that not only keeps your home cooler during the warmer months, it also provides a shaded, dry area that can help you maximise your enjoyment of the outdoors, even when the weather is a bit colder.
And with the addition of a veranda, it's no surprise that your property value can go up, too, if you may be selling your property in the future. The addition of a functional outdoor living area is in high demand for homebuyers, no matter the area.
How Does A Veranda Differ From A Pergola?
While verandas are typically constructed as open-air extensions of the home, pergolas are often freestanding buildings that are often placed in gardens and green spaces, providing a relaxing area that allows for the breeze and light sun to come through. Its roofing offers protection from the harsh glare of direct sunlight, which means that it's a great addition to any garden or backyard space for both entertaining and outdoor living purposes.
If you love to tend your garden, and like the aesthetic of flora all over your outdoor spaces, pergolas give climbing plants a structure on which to grow, evoking a whimsical and naturally-grown feeling that's bound to impress guests.
How Does a Veranda Differ From a Patio?
A patio refers to a paved outdoor area next to, or joined with a house. Patios are often used as outdoor dining spaces, or for outdoor recreation. While the term comes from Spanish, the original meaning is different, pertaining to an inner courtyard instead of how patios are nowadays.
Patios create separation, and a great space to place outdoor furniture in. Constructed with concrete, gravel, bricks, tiles, or pavers, there are a lot of options available to really compliment the style of your home. However, it is not required to have roofing over patios – some homeowners do without, and some homeowners have patio coverings installed in order to make sure that their patio spaces are usable no matter what the weather brings.
Why Install A Veranda?
When it comes to outdoor living, a veranda can take your outdoor recreation and relaxation to the next level. A veranda provides an outdoor shelter that maximises your existing space, and gives you an opportunity to enjoy the great outdoors rain or shine.
What's more, verandas elevate the look of your home – no verandahs Melbourne looks the same, as they're built to suit each home's style and each homeowner's personal needs and requirements. Install a veranda, and marvel at the charm and aesthetic that this simple addition provides to the facade of your home.
Investing in your outdoor living areas not only adds to the aesthetics and your home's property value, it also gives you an additional room that is highly functional. Whether you're after a relaxation space, or have children that need a play area, this additional space gives you more options to bond with your family – and entertain guests, too! Because it's ideal as a shelter from hot summer days, as well as breezy and cool periods, it's a great space all year round for all of your outdoor living needs. And if you're really wanting to elevate your veranda, installing some heaters for the cooler months and accent lights for the nighttime can really take your outdoor space to the next level, whether you're wanting to rest and relax, or have dinners with friends and family.
Plus, it can also be used for additional storage, keeping your items safe from the harsh rays of the sun, or from the rain.
What's next?
Maybe you've made your decision to install a veranda, or you're wanting to look at your options before committing to this lovely outdoor living solution. Contact our friendly team at Outdoor Impressions, your one-stop shop for gorgeous and practical outdoor living solutions. Find out about our range of veranda options, or to get a free quote for your very own veranda.

Looking for verandah, patio or pergola? Call Outdoor Impressions today at +61 3 9728 5377 or visit 1/158 Canterbury Rd, Bayswater North VIC 3153, Australia.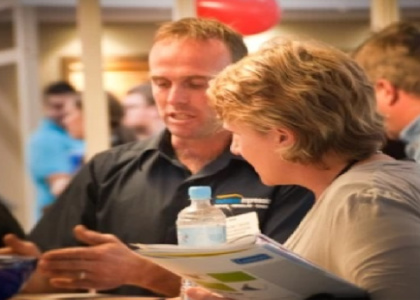 Professional Contractor, Director, Outdoor Impressions
Anthony Davis is a professional contractor and Director of Outdoor Impressions, the leading authorized Stratco dealer in Melbourne. With extensive knowledge in outdoor design and construction, Anthony and his team deliver design-focused, functional home solutions. With over 50 years of combined experience, Outdoor Impressions provides tailored, lifetime-engineered products for your outdoor living area.