Creating an inviting, open-air space in your backyard that suits your style perfectly need not be complicated or stressful. Once you've decided on the type of construction of your new Melbourne steel pergola, you may be thinking: how can I make this space truly my own? Amping up your enjoyment and relaxation can be as easy as making a few adjustments and additions to your new outdoor living area to really personalise your space!
Below, some tips, tricks, and things to consider to help you fully customise your Stratco Outback® Pergola.
Use lighting to your full advantage.
Don't underestimate the uses of lighting for your pergola. Not only will it extend your relaxation time in your outdoor space past the daylight hours, but adding dramatic details like hanging lamps, or winding sparkling lights around the poles of your pergola can add an incomparably ethereal feel to your space while illuminating you and your guests. Take your outdoor space from morning to night time, fuss-free!
Consider the privacy of your area.
It may be hard to fully relax when you are worrying about neighbours and passerby possibly looking in on you in your rest and relaxation time. If this is the case, it might be a good idea to invest in privacy screens as you are constructing your pergolas – or, if not, you can start by utilising side curtains to hang on the sides of your pergola to keep away from prying eyes. Depending on your privacy needs, you may find gauzy curtains to suit you perfectly, but if you want more privacy, thicker fabrics can work just as well! You are not limited to black and white curtains, either. Using vibrant fabrics and prints for your pseudo-privacy screens is a great way to liven up the area.
Don't underestimate the effect of colours!
Your pergola doesn't need to be a standard steel construction. Adding furniture is a definite must to level up your outdoor space, but don't think that you need to skimp on the colours. The statement throws, vibrant cushions and even floor mats in a lively colour will ensure that your outdoor living area is appealing and energising to everyone.
Contemplate adding swings to your area.
Why not consider adding swings instead of benches or sofas under the shade of your pergola? It could be a couple of garden swings, or even a swing pallet bed that you can customise with vibrant covers and throws. Not only will it look playful and interesting, but you'll also be comfortable as you enjoy your days in this living area.
If you're looking for pergola installation, call Outdoor Impressions at +61 3 9728 5377 or visit 1/158 Canterbury Rd, Bayswater North VIC 3153, Australia.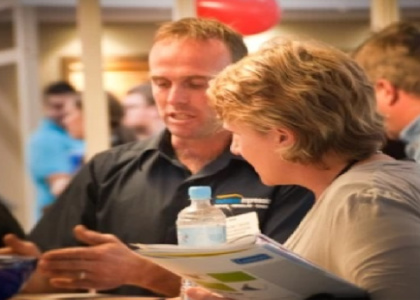 Professional Contractor, Director, Outdoor Impressions
Anthony Davis is a professional contractor and Director of Outdoor Impressions, the leading authorized Stratco dealer in Melbourne. With extensive knowledge in outdoor design and construction, Anthony and his team deliver design-focused, functional home solutions. With over 50 years of combined experience, Outdoor Impressions provides tailored, lifetime-engineered products for your outdoor living area.