Acquiring a vehicle is always an exciting and necessary investment. Having a car of your own not only provides the convenience of having personal transport at your disposal but also opens up the possibilities of travel exponentially. Because of this, once you've done your research and gotten the car that's perfect for your needs, you may be wondering how best to protect this new investment, especially if you don't have a usable garage, and have to park your car outside without shelter.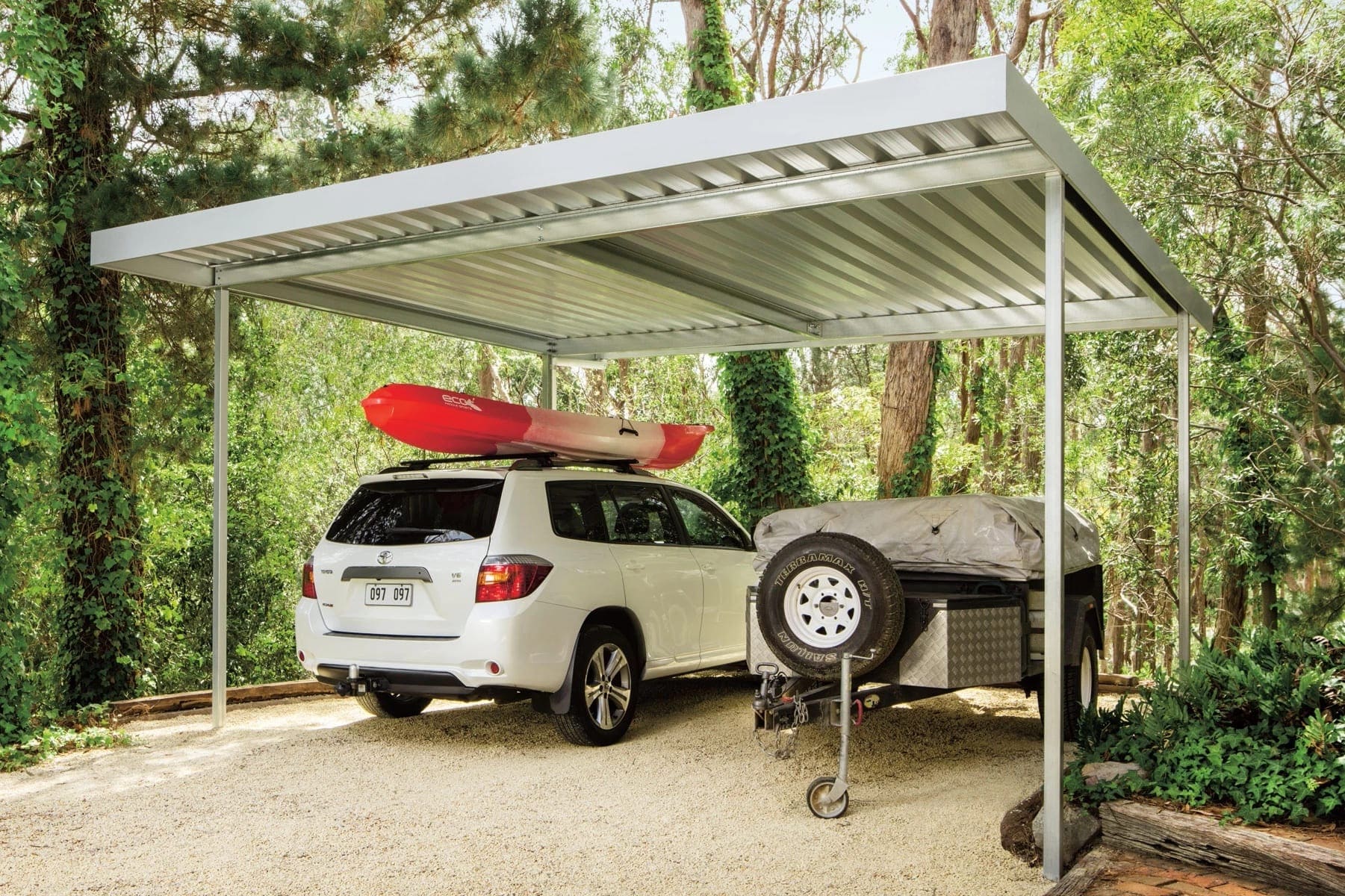 At times like these, it's best to consider getting a carport built for your car. A carport is named just simply for its purpose, which is to provide a sheltered space for your car to be parked underneath. Carports can be built attached to the home or freestanding, and it really just depends on what type suits your needs and requirements best. Aside from this, most carports are easy to install, and can be taken apart if necessary, whether you are moving homes or wanting to change its placement. And what's more, because of the extra usable space that a carport provides on your property, you can also use this for outdoor entertaining as it gives ample shade to guests.
What Are Carports Made From?
Great carports are usually made from high-quality steel, which provides a strong and sturdy base for the structure. Not only this, but because of its durability, it will keep rusting and fading to a minimum, guarding from rain and shine both. While there are also shade cloth carports available on the market, keep in mind that the materials of these types of carports are not built to last for a very long time. Instead, looking into brands like Stratco for carports will ensure that the materials used for your new outdoor installation can withstand different weather conditions year-round without breaking down, meaning that your car is protected from the elements.
Will A Carport Increase My Home's Value?
Potential homebuyers opt to look for complete homes. This entails a home that has both the space for additional vehicles, as well as a home that has an entertaining area, too. And because carports can provide both of those things, it's no wonder that Stratco carports can increase the value of your home. Consider that the higher quality your carport is, the better for potential homebuyers – shade cloth carports, while affordable and perform appropriately, are not as durable and long lasting as steel carports, meaning that they will not affect the value of your home as much if you choose the former option. With steel carports, potential buyers know that they will be acquiring a property built with longevity in mind, and that they can make full use of this home addition for the years to come without it deteriorating from extreme weather conditions like direct heat from the sun, or harsh rains during the cooler months.
What Do I Need To Build a Stratco Carport?
The first thing that you should look into if you are wanting to build a carport is to consult with your local council. This is because you may need to apply for building and planning permits. Each council may have different requirements, which means that the best thing to ensure that you will be allowed to build is to confirm with their planning team first.
Once you've gotten that out of the way, and found a Stratco carport that not only suits your needs but also complements your home's exterior wall, you'll find that you'll need nails, metal plates, screws, hammers, drills, and shovels. Installing a new outdoor space correctly entails having the right tools and materials, after all! Depending on the carport that you choose, this can differ, but in general if you are trying to DIY your Stratco carport this is a good place to start.
Of course, you can also choose to forgo doing the labour of installing your new carport yourself. You can do this by hiring a reputable builder with considerable experience and expertise working on the Stratco brand. This ensures that your new outdoor area is installed correctly the first time, and with a focus on high-quality installation, too. Builders who are well-informed about how to install Stratco carports will not only install your new structure at a reasonable rate, but will also be able to provide you with insider tips and tricks when it comes to maintaining your new carport over the years. This will definitely come in handy if you're wanting to make full use of your carport for a long time.
What About Add-Ons?
High-quality carports are usually always fully customisable. Aside from the quality of the materials used, the amount that you are paying for to have these installed also goes to ensuring that you have a striking outdoor structure that matches well with your existing home facade. Stratco carports come in different shades, with different gabled or dutch roofing styles to really add that extra style to your new outdoor area. So not only are you getting a carport that is functional, but you're also getting a stylish addition that will last for a long time by investing in a higher quality carport.
How Much Does a Stratco Carport Cost?
The higher quality materials, the better! This is what Stratco prides itself on. Following Australian standards of manufacturing and providing durable and aesthetically-pleasing products that fully suit the needs of their customers, their carport line is a great choice if you're wanting to add that new space to your home and protect your car the right way.
If you're looking for stratco carports, call Outdoor Impressions at +61 3 9728 5377 or visit us at 1/158 Canterbury Rd, Bayswater North VIC 3153, Australia.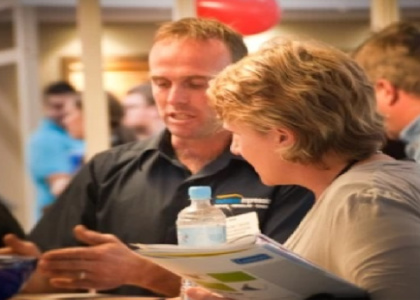 Professional Contractor, Director, Outdoor Impressions
Anthony Davis is a professional contractor and Director of Outdoor Impressions, the leading authorized Stratco dealer in Melbourne. With extensive knowledge in outdoor design and construction, Anthony and his team deliver design-focused, functional home solutions. With over 50 years of combined experience, Outdoor Impressions provides tailored, lifetime-engineered products for your outdoor living area.