Already have a garage, but want to increase your home's usable space for not just parking but also for your entertaining needs? Or maybe you're in search of a way to boost your home's aesthetic and practical value without breaking the bank. If so, carports are a great alternative to building a complete garage for your home, at a fraction of the cost! Portable, easy to set up, and easy to dismantle if you so please, it's a viable option for both renters and homeowners alike. Not only can it serve as protection for your vehicle from the elements, or an additional workshop area for your hobbies, maybe even a play area for the kids, it can also serve as an entertaining space that can also double as a shelter for your guests during your next backyard get-together, come rain or shine. As such, your chosen carport in Melbourne for home must be durable, made of the highest quality, and consequently, well-made, so as to be able to withstand the test of time.
Stratco Carports
When it comes to quality building and home improvement products, Stratco Builder Melbourne is one of the leading producers in the country, and for good reason. Tried and tested by many Australians, its products' reliability and durability are consistent and undisputed. Using materials such as steel, and strong, galvanised C-section beams, these products have been independently assessed to meet Australian Building Standards, and are sure to be constructed with structural integrity as the foremost priority. This means that if you're looking into building additional structures for home improvement, finding an authorised Stratco dealer such as Outdoor Impressions is a great first step to ensuring a carport that will last you for years to come, without any worries.
Customised Stratco Carports in Melbourne
Every home is different. As such, your carport should be made to suit your home, and your requirements, first and foremost. There is nothing worse than spending your hard-earned money for a structure that doesn't suit your taste and doesn't quite fit right with your home. Seeking out a reputable company that is willing to work with you to customise and provide a carport perfectly suited to your needs is a must. Outdoor Impression's selection of versatile carports are available in Dutch or Traditional Gable roofing designs, and with proper consultation with our experts, can be adjusted to suit any of your needs. Whether you require your carport builders to install the carport right next to your home, or as a freestanding unit, you won't be boxed in with just the default, boring choice. From the length of your new steel Stratco carport Melbourne to the high gloss colours available, you have the power to customise the look and feel of your new home addition.
If you're looking for stratco carports melbourne, call Outdoor Impressions at (03) 9728 5377 or visit us at Factory 1, 158 Canterbury Road, Bayswater, North VIC 3153.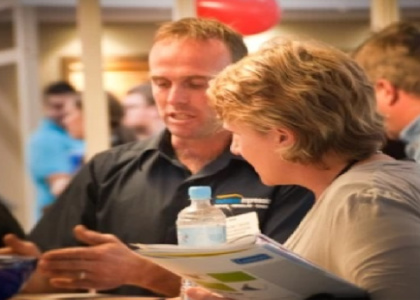 Professional Contractor, Director, Outdoor Impressions
Anthony Davis is a professional contractor and Director of Outdoor Impressions, the leading authorized Stratco dealer in Melbourne. With extensive knowledge in outdoor design and construction, Anthony and his team deliver design-focused, functional home solutions. With over 50 years of combined experience, Outdoor Impressions provides tailored, lifetime-engineered products for your outdoor living area.