Owning a vehicle is a worthwhile expenditure that gives you freedom and convenience over when and where you can go as you please. Cars can definitely cost a fair sum of money, depending on which model you get, and it is definitely a good idea to invest in protecting this purchase not only via insurance but also by means of physical shelter. After all, parking your car out in the sun can not only cause sun damage to its exterior, but can open up your vehicle to other elements that can cause dents, scrapes, and other physical issues.
This is where Stratco carports come in.
What's A Carport?
Simply put, a carport is a structure that is designed to provide cover and shade for your car. This is different from a garage in that a garage is designed and constructed connected to the home, meaning that it is built into the structure. Residential garages can usually hold a maximum of two cars, but if your household has more than this, you'll be forced to park cars out front, with no protection from rain, hail, or shine. This is definitely where a Carport Melbourne can come in handy, as its main purpose is to ensure that you can park your car safely under adequate shade.
A carport can be constructed depending on your needs – whether you require one to be attached to the home, or freestanding, each option provides not only a safe space for your vehicles but can also double as an entertaining space for your outdoor area should you need one. This definitely takes the headache out of planning for get-togethers and parties with friends and family, as you know you'll have more than enough space to have everyone over comfortably and have a good time, too.
Depending on where you get your carport, and what manufacturer you choose to use, you should be able to customise the design and construction of your new outdoor structure. From different roofing designs such as Dutch or Gabled to different shades of high gloss colours that can be used to suit your existing home exterior, you'll be given options to ensure your new structure is both functional and stylish.
How Much Is a Portable Metal Carport?
When considering carport construction costs, definitely think about not only the cost of the materials or the product that you are purchasing but also if you are planning to hire a reputable builder to install your new carport for you. While there are DIY kits available in the market for you to construct your carport yourself if you wish, it's always a good idea to get an expert to put it together to ensure everything is built to manufacturer specifications.
Portable carport costs vary depending on the size and roofing. As a general rule, single-car carports made from steel cost upwards of $1200. Two car carports cost upwards of $2000. And if you are looking to use a carport not only for two vehicles but for possible entertaining, a larger carport for two cars with a gable roof can run you upwards of $3000.
Depending on whether or not you choose to hire a builder to install your carport, and what brand you use, the final costs can vary. It's always best to ask around to ensure that you are not only getting the best price, but also the best quality you can get with your budget.
Where Do You Buy High-Quality Carports?
A simple search on the internet will provide you with more than a handful of results for places that sell and offer instalment of carports. From shade cloth carports to metal carports, it can be tricky to figure out what will suit your needs best while also being within budget. But keep in mind that not all carports are made equal. If you are looking for durability and longevity, perhaps it may be best to invest in high tensile steel carports like Stratco manufactures, which will definitely give you peace of mind as you know your new outdoor structure will last you for years to come. Stratco carports are also available in different high gloss shades and roofing designs, which gives you the flexibility of customising your outdoor structure and making it suit your home design perfectly.
Cheaper options may fit well into your budget, but these come at a different cost – not only are these made with generic specifications in order to suit the general market, which means you may have to settle with a structure that does not match your home and sticks out unnaturally. Not only this, but some lower quality carports are made with substandard materials that will break down over time and no longer provide adequate protection for your vehicles in the end. When it comes to home improvements, it's important to remember that most of the time, you get what you pay for. High-quality carports are high quality because of their materials, and because you are provided with options to change up the design and look without compromising durability and versatility throughout the years.
Still, wondering which carport to go with? If you ask around with reputable Stratco carport installers, they should be able to give you suggestions of high-quality carports that they know will be of good value, depending on your needs. After all, with their years of experience, they have a deeper knowledge of the products that are available in the market, and which ones will suit your requirements, too. It's always good to consult with an expert before adding new structures to your home, and what's even better is that because they have experience constructing these, not only will they be able to install carports in your home quickly, but they can also provide information on your local council regulations on carport builders, too, as this is important to note before building a new structure on your property.
If you're looking for carports in Melbourne, call Outdoor Impressions at +61 3 9728 5377 or visit 1/158 Canterbury Rd, Bayswater North VIC 3153, Australia.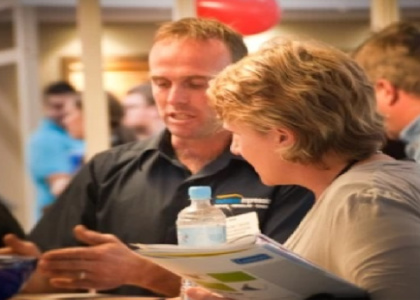 Professional Contractor, Director, Outdoor Impressions
Anthony Davis is a professional contractor and Director of Outdoor Impressions, the leading authorized Stratco dealer in Melbourne. With extensive knowledge in outdoor design and construction, Anthony and his team deliver design-focused, functional home solutions. With over 50 years of combined experience, Outdoor Impressions provides tailored, lifetime-engineered products for your outdoor living area.