Pergolas are a great addition to any home. It sets the property apart from the rest of the neighbourhood, elevating it with elegance and style. A cost-effective and simple solution, pergolas can transform a dull outdoor area into an attractive space with a multitude of uses. Moreover, having a pergola as part of the home will add value to the property in the future. It is an extremely versatile structure with plenty of design options to choose from. If you're looking to add a pergola to your property, there are a few things to consider before jumping in.
Size of Available Space
The size of the space available on the property will greatly influence the size of the structure. Expansive properties will allow for ample freedom when it comes to adding a pergola. Larger pergolas are useful for hosting dinner parties and a large number of guests. More modest structures can be used as an extension of the interior whilst fulfilling the same purpose. Whether bigger or smaller, a pergola creates an outdoor extension to the home that can be enjoyed by anyone.
pergola">
Purpose of the Pergola
What will the space be used for? Is it intended as an outdoor lounge for the family to spend time in? A play area for the children? A space to host parties and entertain guests? A special event might determine the design and look of the structure. The great thing about a pergola is that it can be extremely versatile with some well-placed furniture or creative decoration. Maximise versatility by installing a pergola that matches the architecture of your home as it will appear to be a seamless extension.
Position
Pergolas can be installed either freestanding or attached to the property. Both have their own charms but will also produce different results. An attached pergola blends in with the home, making it appear as an extension of the interior whereas a freestanding one creates a clear demarcation as an outdoor space. Larger yards will be able to accommodate a freestanding pergola whereas properties with limited yard space might prefer to consider an attached structure.
DIY or get a professional
The final thing to consider is whether to make it a DIY job or to hire a professional. Confident homeowners may want to undertake the project themselves but hiring professional pergola installers Melbourne will ensure that it is installed properly and will be sturdier as a result.
If you're looking into adding a pergola to your property, look no further than Outdoor Impressions. At Outdoor Impressions, we install high-quality steel structures for our Melbourne customers. As an authorised Stratco Builder, we stock the whole range of Stratco products from pergolas, patios, verandahs melbourne and carports melbourne. With a wide variety of products, there is surely a solution to fit all your outdoor living needs. We have over 20 years of experience in the industry, so whatever your outdoor living needs, we've got you covered.
If you're looking for pérgola, call Outdoor Impressions at +61 3 9728 5377 or visit
1/158 Canterbury Rd, Bayswater North VIC 3153, Australia.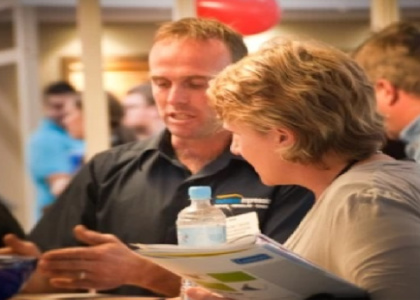 Professional Contractor, Director, Outdoor Impressions
Anthony Davis is a professional contractor and Director of Outdoor Impressions, the leading authorized Stratco dealer in Melbourne. With extensive knowledge in outdoor design and construction, Anthony and his team deliver design-focused, functional home solutions. With over 50 years of combined experience, Outdoor Impressions provides tailored, lifetime-engineered products for your outdoor living area.