As the weather begins to warm up, many Melbourne residents are looking forward to spending more time under their Pergolas Melbourne. Your outdoor living space has the potential to be the key area to entertain this summer, so now is the time to start preparing your patio for the warmer months.
Bringing Life to Your Patio
Bringing some greenery into your patio can create shade and make your outdoor space feeling cooler. When choosing how to decorate their Stratco Pergolas Melbourne, residents are typically quite restricted by the size of their outdoor space. For those who don't have much room, hanging pots can save space whilst still creating the look you want. For larger patios, a mini garden is a great way to add some colour and create a welcoming atmosphere. Patios Melbourne are the perfect place to start a herb garden which will be handy to use while preparing food for your outdoor entertaining. Also, be sure to consider the type of plants that you add as they may not get much sun depending on the position. Succulents are great if you're looking for a low maintenance plant to add style to your patio.
Cleaning
This may not be fun, but is a necessary step to prepare your patio for summer. If you give the BBQ a good clean now it will save a last-minute panic on a hot summers day just before the guests arrive. If you have any outdoor furniture, now is the time to clean off the cobwebs and wash any seat covers. You may also need to hose or sweep the patio, especially under any furniture that hasn't been moved for a while.
Adding Comfort
This could be the perfect opportunity to spruce up your patio and make it comfortable. If you're going to use the area to entertain friends and family you might want to include more than just the usual table and chairs. Just because it's an outdoor area, doesn't mean it must be filled with hard and uncomfortable furniture. You can be creative and bring the area to life with small and inexpensive touches, as well to make the patio colourful and comfortable. Consider adding lounges, hammocks, daybeds, throws and cushions.
Lighting Up Your Patio
During the warm summer nights, you will probably want to be using your outdoor area a lot more. To make the most of it during the day and the night, having adequate lighting is a must. To create an atmosphere, you might consider hanging lanterns from your Stratco Pergolas Melbourne, or using candles. You may even consider making use of Christmas lights that have been sitting in storage.
Reducing Bugs
Bugs and mosquitos can be a real pain when you're trying to enjoy the outdoors during summer. To reduce the number of mosquitos hanging around, avoid leaving water nearby and consider an outdoor fan as the cool air will repel the bugs. If you're creating a small garden on your patio, consider adding mosquito repelling plants such as garlic, rosemary, thyme and citronella. Citronella candles are also a fantastic option as they add a touch of style to your patio whilst repelling bugs.
If you're looking for stratco outdoor patio, call Outdoor Impressions at +61 3 9728 5377 or visit 1/158 Canterbury Rd, Bayswater North VIC 3153, Australia.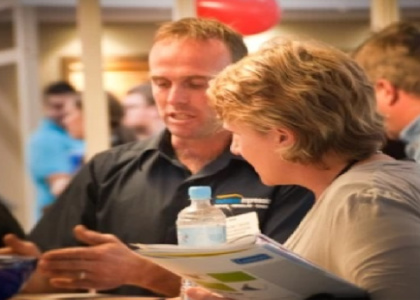 Professional Contractor, Director, Outdoor Impressions
Anthony Davis is a professional contractor and Director of Outdoor Impressions, the leading authorized Stratco dealer in Melbourne. With extensive knowledge in outdoor design and construction, Anthony and his team deliver design-focused, functional home solutions. With over 50 years of combined experience, Outdoor Impressions provides tailored, lifetime-engineered products for your outdoor living area.