Got a backyard that needs a little finetuning? Or maybe you're trying to plan out your outdoor space in advance before you install anything. With all the available outdoor furniture, decor, and living solutions, it can be a little confusing figuring out which option might look the best on your existing area, but don't fret! Turning your outdoor space into a luxurious, impeccably styled sanctuary just got easier, with this quick guide on the best backyard accessories to transform your outdoor space. And with the best backyard accessories, you'll create a beautiful outdoor living area that you'll love using all summer long.
1. Patios
The summer sun and heat is more than enough reason to go outdoors and soak in the warmth. Of course, it's always a good idea to add a little bit of shade protection: after all, the sun's UV rays can be harmful to the skin when exposed for too long, and some days the sun can make it a little too hot to enjoy your outdoor space. Solve that by installing a patio in your outdoor space! With Stratco, the leading brand on the market, there's an abundance of shades, shapes, and roofing types that will fit your patio needs and aesthetic, and with your patio installers Melbourne, you'll find that your perfect outdoor living solution is just that easy!
You can even incorporate Cooldek roofing or a sunroof into your patio solution
2. LED Garden Lights
Take your garden or patio from day to night with beautifully twinkling LED garden lights. This stylish addition oozes romance and whimsy, so hang them strategically; whether it's along the outside walls of your home or laced through support beams of your patio roofing, garden lights or string lights can add that much needed oomph you're looking for.
3. Lawn Mower
Got a little bit too much of your luscious grass? A lawn mower will do just the trick to help tame that and keep your backyard looking picture perfect. Simply an essential.
4. Fire Pit
Firepits are one of the most quintessential Australian best backyard accessories. Adding warmth and a focal point to your outdoor space, it's one of those stylish additions that you should consider if you're wanting to create an enticing area for friends and family to hang around during those beautiful summer nights. A fire pit is a key point, and what's more, you could roast smoe marshmallows to make s'mores on it, too.
5. Brick Pizza Oven
A backyard pizza oven? Sign us up! Pizza ovens are made from brick and use a contained fire that helps cook your pizza quickly. You can build your own, with DIY kits available on the market, or hire a trusted builder to help you create your very own pizza oven. Pizza night, anyone?
6. Lounge chairs
Make space for lounging around on your patio by investing in beautiful lounge chairs. Go for durability and comfort, first and foremost: you'll find that with all the lounge chairs available on the market, you'll be spoiled for choice on shade and aesthetic. There's also easy to adjust models, which can go a long way so you can really personalise your chairs to your own personal comfort. A lot of lounge chairs come fully assembled as well, which will save you time and energy that you're better off using by laying on your new lounge chairs and relaxing your day away.
7. Wicker furniture set
Wicker furniture is the tried and tested standard for easy care outdoor products. Weatherproof yet stylish, look around in your outdoor furniture stores for wicker furniture sets that include chairs and a patio table for a cohesive aesthetic.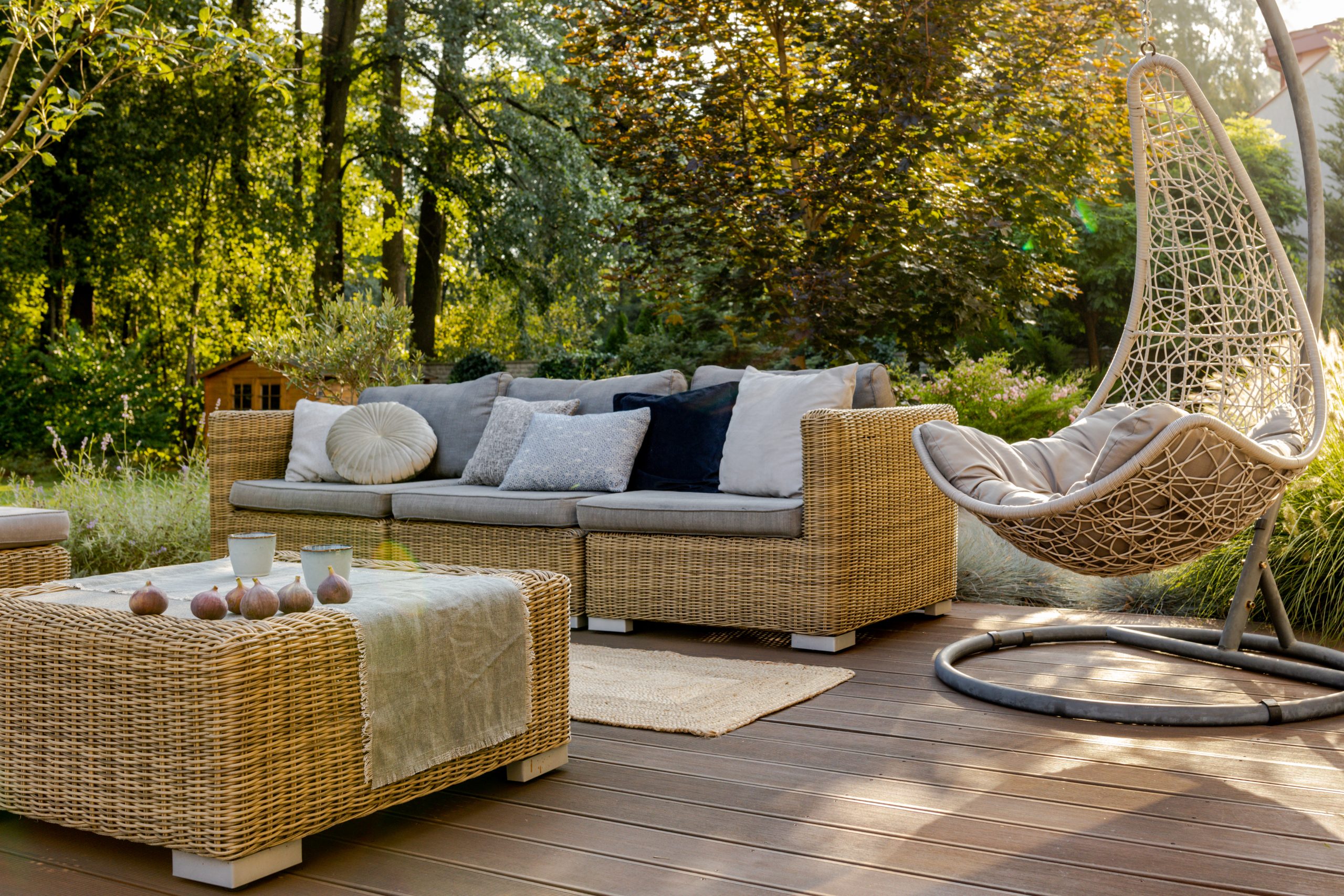 8. Tree Swing
Got a big tree in your backyard? See if you can add a tree swing for your kids and family to enjoy: there's varying lengths to make sure it's safe for the little ones, too.
9. Outdoor speakers
Like entertaining and love having some ambient music while you do? Outdoor speakers are your best bet for good tunes that work, rain or shine! Maximise the summer heat and invite your friends over for a get-together fuelled by good friends, amazing music, and great weather.
10. Solar powered lighting
Exterior lighting is an important addition to any deck or patio. Once the sun goes down, it can get extremely dark without exterior lighting, so make sure to add solar lights with warm white lightbulbs for a bright, yet not-too-bright glow that helps you see in the dark, no matter what time of night it is.
11. Hammock
Hammocks are a funky addition to any outdoor space, helping you ease into comfort without impeding any air flow around your body, which is definitely crucial during those hot summer months. Make sure to choose a hammock that has canvas or soft woven cotton fabric, as these are the most comfortable types of hammocks to rest on. Long-lasting and soft, you'll find you'll be wanting to spend day in and day out on a hammock, one of the best backyard accessories!
12. Vertical gardens
Vertical gardens are all the rage at the moment, with beginner gardeners utilising small outdoor spaces and wanting a fool-proof, easier to care for garden. We recommend using plants such as Ferns, Begonias, and English Ivy: these not only work well with vertical gardens, but they also look amazing on the sides of your house, providing a hint of whimsy and nature where you need it.
13. Outdoor fridge
Want to make sure your friends and family are well-hydrated and refreshed when they come over? Stock up on their favourite beverages and make it extra easy to grab their drinks by installing a small outdoor fridge in your backyard under the patio: you'll love how easy it is to entertain by having easy access at your fingertips!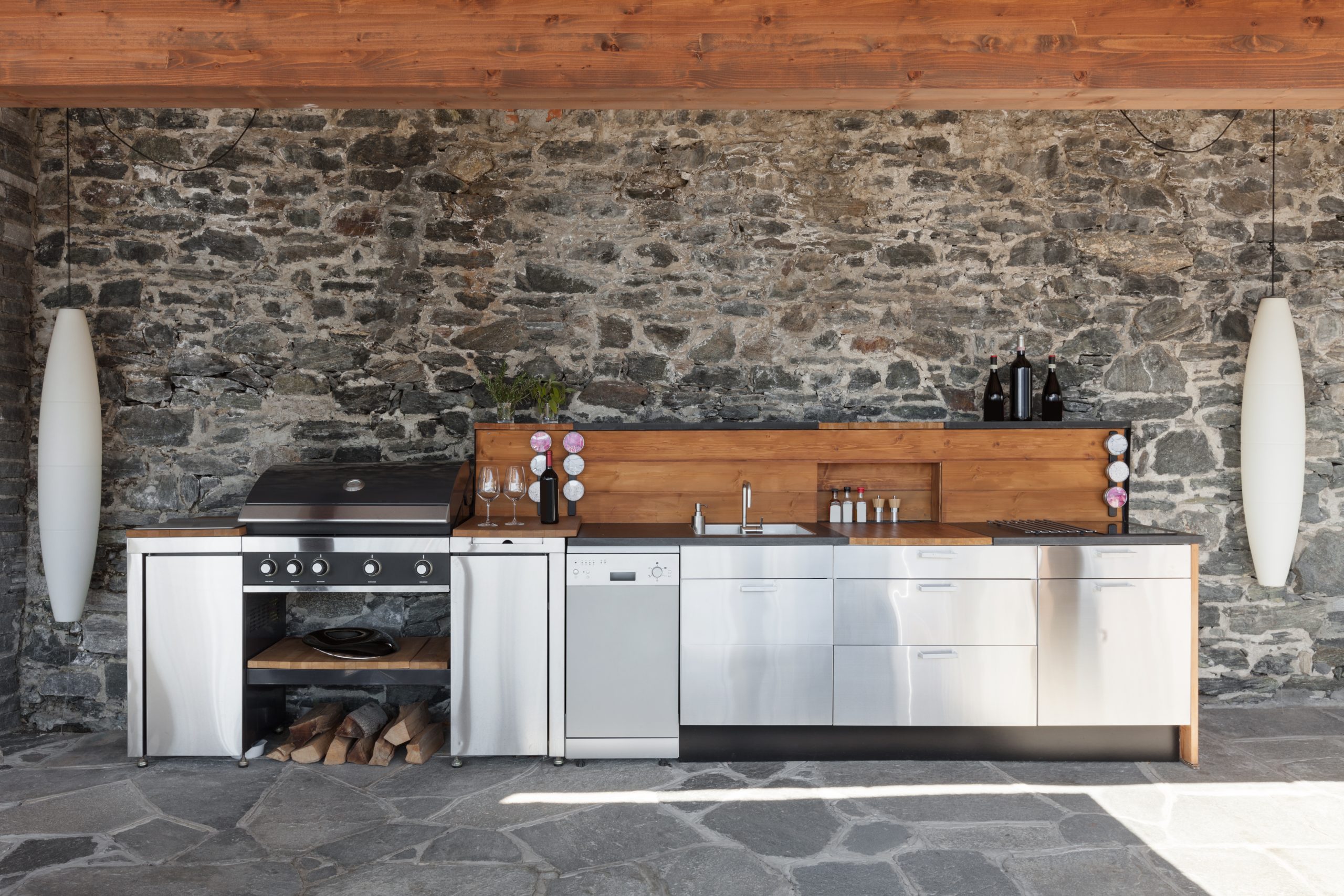 Hit us up for your patio needs
Feeling inspired to create your own outdoor oasis? Start with your patio in Melbourne! Contact Outdoor Impressions at +61 3 9728 5377 or visit us at 1/158 Canterbury Rd, Bayswater North VIC 3153, Australia to kickstart your ideal outdoor space. Don't wait, turn your backyard into a stunning retreat now!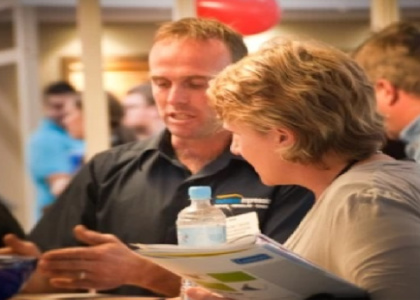 Professional Contractor, Director, Outdoor Impressions
Anthony Davis is a professional contractor and Director of Outdoor Impressions, the leading authorized Stratco dealer in Melbourne. With extensive knowledge in outdoor design and construction, Anthony and his team deliver design-focused, functional home solutions. With over 50 years of combined experience, Outdoor Impressions provides tailored, lifetime-engineered products for your outdoor living area.