Get ready to elevate your Richmond lifestyle with the Outback Pergola, meticulously designed to seamlessly integrate with the local trends and architectural beauty that make Richmond iconic. Just as the Touchwood Café exudes a trendy, urban chic that's both stylish and welcoming, the Outback Pergola adds a touch of contemporary sophistication to your backyard. Much like the Royal Botanic Gardens, with their tranquil yet vibrant ambiance, our pergola creates a serene outdoor haven where you can unwind in style. And, similar to the Melbourne Cricket Ground, a hub of energy and excitement, the Outback Pergola transforms your backyard into a dynamic, versatile space, perfect for entertaining and embracing Richmond's lively spirit.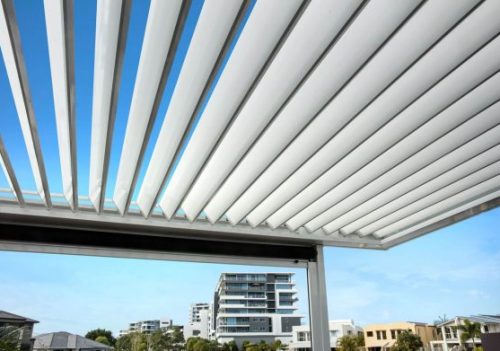 Experience Enduring Elegance
Warranty-backed for 25 years, our Outback Pergola stands as a paragon of durability. Its high tensile steel craftsmanship, decked in a luxurious Merbau timber aesthetic, is Stratco's pledge of unrivaled quality and avant-garde design.
Crafting Bespoke Outdoor Elegance in Melbourne's Crown Jewel
Nestled in the heart of Melbourne, Windsor radiates its unique charm. With a deep understanding of the area's distinct character, we extend our service radius to bring you tailored solutions that align seamlessly with the local spirit.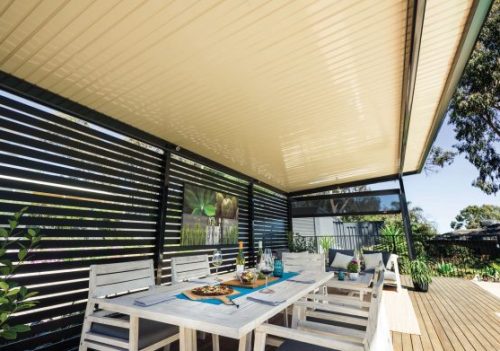 Elegance Meets Local Architecture with Chamfered and Fluted Beams
Our Outback Pergola not only offers space but does so with an elegant touch, harmonizing seamlessly with the distinctive architectural character of Richmond. The chamfered and fluted beams and columns pay homage to the enduring charm of Richmond's historic architecture. As you gaze upon your Outback Pergola, you'll notice the subtle resemblance to the timeless elegance found in Richmond's iconic buildings and landmarks, such as the Victorian-era terraces and the enchanting Gothic Revival churches. This architectural synergy ensures that your outdoor space becomes a natural extension of Richmond's unique heritage, seamlessly blending past and present.
A View That Reflects Richmond's Charm
Living in Richmond has its unique perks, and choosing the Outback Pergola from Outdoor Impressions will further enhance your outdoor living space, in harmony with local trends and architectural beauty. Our team will take care of everything, from planning permits to building permits or warranty insurance, ensuring a hassle-free process that matches your experience of iconic Richmond places.
Contact us today to discuss your specific needs and embark on the journey of creating a backyard oasis that seamlessly integrates with Richmond's local trends and iconic architecture. Don't miss this opportunity to bring a touch of Aussie elegance to your Richmond home!
One of our sale representatives will contact you within one business day.
Get Free Measure & Quote!
Please fill out the form below and we will back to you soon.
Factory 1, 158 Canterbury Road Bayswater North VIC 3153
CONTACT US
Visit us:

Factory 1, 158 Canterbury Road, Bayswater, North Vic 3153